After the successful tests of the different prototypes carried out at the 2018 French championship by the Pluri-world champion and winner of the event, Alex Mateos, Polini launched their new HF system, specially designed for their 190 and 200 engines. This set of improvements in the cylinder, sparkplug and refrigeration optimizes engine performance, assures the Italian manufacturer. The novelty can be installed as a kit in existing models. With this system, Polini also updated their range by incorporating the letters HF replacing the former ¨Evo¨ denomination: Thor 190 HF and Thor 200 HF.
Maybe the most relevant improvement of the new Polini HF system is the maker's promise of definitively eliminating the sparkplug overheating problems. To do so, the kit comes with the SCS or Spark Cooling System, which works at the time of highest temperature inside the combustion chamber bringing the risk of overheating to an end, explain at Polini.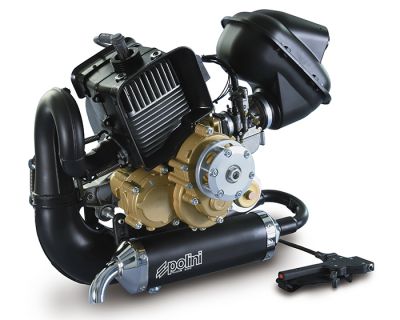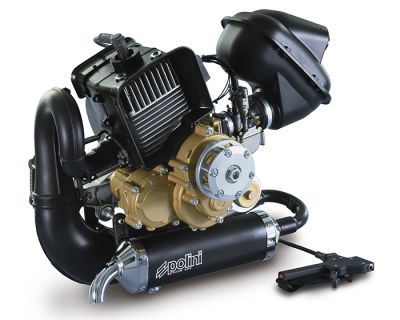 They also present their new HF refrigeration cover that accelerates the incoming flows and increases their exit power toward the propeller, they say.
The cylinder head is new too, incorporating a new profile of the burning chamber that improves the propagation of the flame during combustion with increased compression ratio, offering better engine performance and less fuel consumption.
Only for Thor 200, the brand presents a new carburation set with different inner updates made to increase the output power and the vaporization of the petrol/air mixture.
There are two options of HF kit: with d.28 carburator for the Thor 200, and without it for the Thor 190.
The manufacturer has a special offer for Thor 190 HF with titanium muffler at the price of a normal one, until April 30th, 2019.
+Info: www.polinithor.com