As an introduction, let's get started with her list of achievements prior to a brief interview to the multi decorated paramotorist.
Marie Mateos was born in 1991. Her debut competition was in 2014. The following year, she began getting used to standing on podiums.
2016 Female World Champion. Classic tournament, England
2018 Female World Champion. Slalom tournament, Egypt
2017 European Silver Medal General classification, European Classic modality, Czech Republic
2017 – 2018 – 2019 French Silver Medals, General classification, Classic modality in France
2015 – 2016 -2017- 2018 – 2019 Female Gold medals French Championship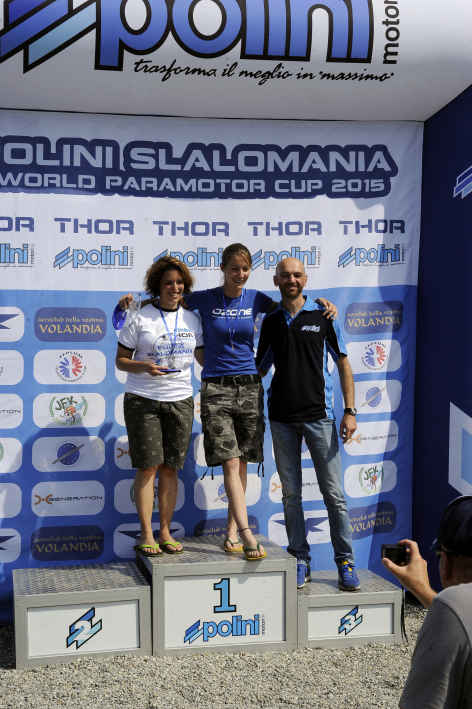 Marie, when did you start flying?
I started to fly as a pilot in hot-air balloons when I was 17. I was on a hot-air balloon flight when I saw a paramotor for the first time. I immediately decided to learn to fly with it, and Alex was my instructor.
What's your favorite competition mode, Slalom or Classic?
It's a hard question for me, I really like both for different reasons. When it comes to Classic competitions, I like the previous preparations and training at home, like preparing the maps, the tactics, etc.
In Slalom Competitions I experience incredible sensations, lots of speed, powerful engines, the trajectories… my Thor 250 is amazing.
As one of the few women who practice paramotoring, more than once you have achieved prestigious results ahead of male competitors…
Yes, for me it's a sport that, when you are in the air, there is no male or female difference. So it's a very good challenge for me and an opportunity to challenge all the competitors!
Is paramotor flying more suitable for men than for women?
Absolutely not. We have a school with Alex where I've had the chance to train women who are amateur in sports and sometimes they are not very tall, so we use a Thor 80 that's easy to handle.
How does the male racing environment see a woman like you, a woman who competes at a par with them?
I have never asked them that question. Of course, I think men in general like being better than women in competitions.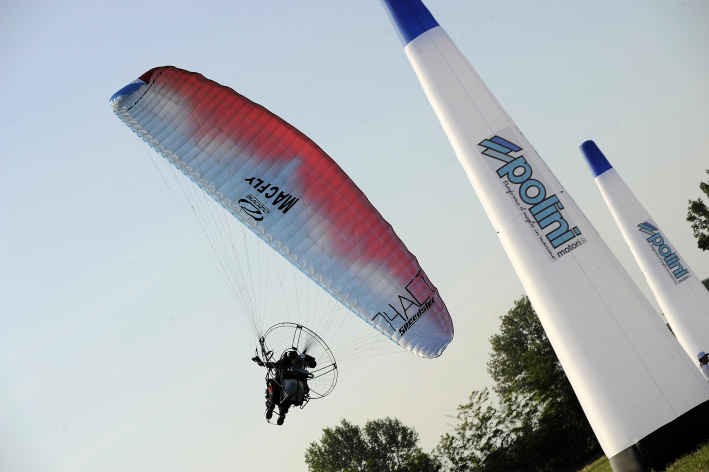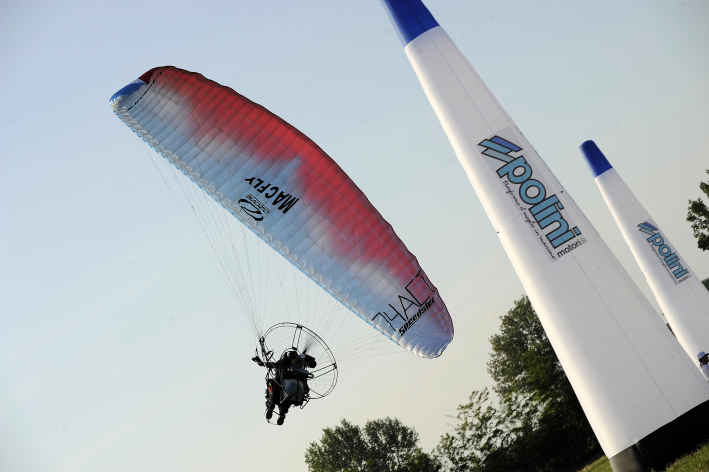 How would you encourage girls to take up paramotoring?
Today we are lucky to have good equipment, not heavy and that doesn't require specific mechanical knowledge. So, currently, paramotoring is accessible to everyone who wants to fly.
How long have you been using Polini engines?
I started to fly with Polini immediately after my debut participation in the 2015 French Championship. If you see the results in competitions, Polini has been at the top for a long time. So when I became a member of the French National Team, I wanted to have the best possibilities to get the best results. And also because I have a school, I need to satisfy a wide range of different types of pilots. From merely to enjoy to more professional flights.
We know you use the Thor 200, why?
Because it's an engine that offers good power with very little torque effects. This is very important for me because my weight is very light compared to the high power of the engine. And it has very little vibrations.
Competitions aside, tell us a memorable experience.
Flying with Alex and other friends in a really sumptuous landscape in Oman. That is a very good memory for me. We flew over mountains and deserted beaches, it was fabulous.
Any final words as pilot and champion for the women who want to start paramotoring?
Try it. It will open up a world of possibilities for you, great sensations, landscapes and friends!
Interview byPolini Motori team. More info at www.polinithor.com