The new light helmet by Nova – 470 grams size M – is comfortable and ventilated, summarizes the brand, because all the inner paddings, ear covers included, are removable and washable. The Bicolour can be used with and without the inner paddings, depending on the outside temperature, explain at Nova. It comes with a size adjustment wheel and a ski-goggle clip on the back. The shell has been made with a molded structure of light-weight polycarbonate combined with EPS foam for the correct absorption of impacts, they affirm. Also, the Bicolour helmet obtained the EN 966-1 certification for its use in air sports (paragliding, hang gliding, and paramotor).
• Nova's new helmet package comes with a protection bag included in three sizes: M 54/55 cm, M/L 56/59 cm, and L 58/59 cm. And in three color combinations: blue, gray, and orange. You can find the Bicolour helmet at all Nova dealers and schools, and online at a recommended retail price of 129 Euros (VAT included), they inform.
+Info: https://www.nova.eu/en/shop/product/nova-helmet-bicolour/
Nova new General Manager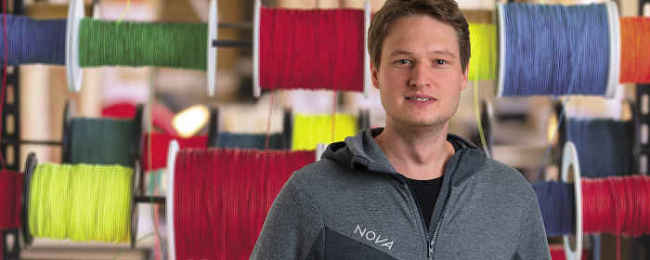 Nova also announces a change of authorities in face of the maternity leave of its present General Manager, Sissi Eisl, who will become a mother in January 2022. Her replacement is 33-year-old Nikolaus "Niki" Kurcz, who, in parallel, will continue in charge of the production department he currently directs.
+ Info: http://www.nova.eu