Nova presents its latest lightweight EN B development as an "XC machine", and backs the bold description with two FAI 246 and 243 km triangles registered by Berni Pessl and Toni Brügger from Graz in Austria, during the baptism test flights of their Ion 6 Light.
With the same aspect ratio of the Ion 6 (5.19 points), the Ion 6 Light keeps all the proven technical features of the standard version in terms of construction: Mini-ribs, Zig-Zag 3D-shaping, Air Scoop, Mini-rib Vector Tape, and optimized wing twist in accelerated flight. But it has shorter lines than the previous model and a reduced curvature or "flatter" canopy. The new slimmer 7 mm wide PES/Aramid risers that weigh 100 grams less are also a new development for the glider, but they are simple to use, since they are not twisty "Spaghetti-straps", like in other lightweight paragliders, explains the manufacturer.
Size S of the ION 6 Light weighs 3.9 kg – and can be packed in a compact volume of 19 L. Though lighter cloths were used for the construction of the canopy, durability hasn't been compromised say at NOVA, so they offer a three-year guarantee (which is also the life expectancy of the wing), along with the one-year Nova Protect coverage available for all their products.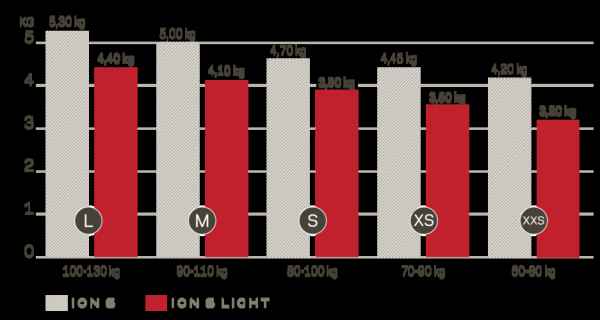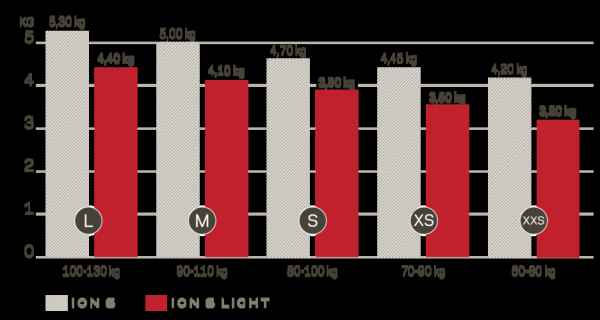 The paraglider is easy to launch and requires little input on the brakes when thermalling. It also provides more information to more experienced pilots. According to the company, in this wing class the polar curve is getting flatter -also when accelerating-, and the floating A3 line provides automatic adjustment of the pitch in accelerated flight – resulting in more stability and dampened roll. 
Collapse and recovery are less dynamic like in all lightweight wings, claims Nova, but the high level of passive safety is consistent with its EN/LTF B certification.
The new progression all-rounder also comes with the recommended colored markings on the risers to facilitate its correct connection to the carabiners. The main lines are sheathed, and brake and stabilo lines follow the color scheme recommended by the PMA: A – red, B – yellow, C – blue, brake – orange, stabilo line – green.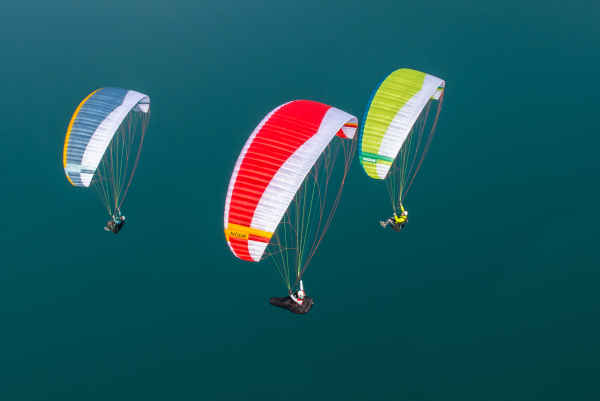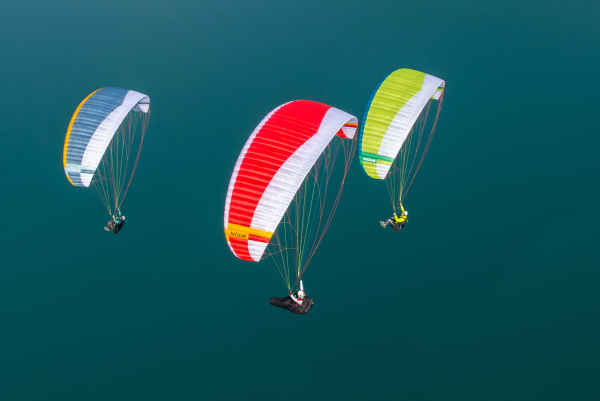 NOVA offers the ION 6 Light in five sizes and three standard colors, with a weight range from 60 to 130 kg.
When used as a paramotor wing, the weight range is 60 to 145 kg.
Rucksack (in three sizes) or CITO bag (for ideal volume packing) is included with the glider. Wider (12 mm) risers of the standard ION 6 are available as choice at no extra cost.