The most important international paramotor slalom competition this year in Europe suffered many last-minute cancelations due to Covid19. Nevertheless, there were 28 pilots registered in class PF1 (foot-launched paramotor) and 8 in the PL1 (paratrike solo) from all over Europe.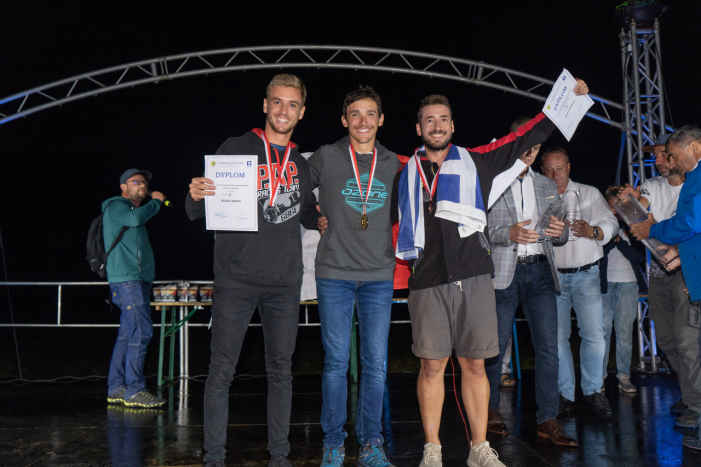 In the main category PF1, Alex Mateos was in the lead 20 of the 22 tasks completed, closely followed by his teammate Nicolas Aubert who came in 2nd. Dimitris Kolliakos, the Greek rider, finished 3rd. The only woman in the competition, Marie Mateos, once again had an outstanding performance achieving the 6th position overall. And the Italian pilot Lorenzo Mallegni, who suffered a spectacular collapse of his wing -without harm-, finished 5th.
Pollini dominated again with their Thor 250 engine, and 6 pilots in the top 7 positions.
Top Ten List of winners:
1. Alex Mateos (FRA) –
2. Nicolas Aubert (FRA) –
3. Dimitris Kolliakos (GRE) –
4. Lubos Halama (CZE) –
5. Lorenzo Mallegni (ITA) –
6. Marie Mateos (FRA) –
7. Bartosz Nowicki (POL) –
8. Milan Clement (CZE) –
9. Marcin Bernat (POL) –
10. Victor Rodriguez (SPA) –