The Ecuadorian production ¨Hare¨, by Juan Alfonso Reese and José Cobo won the award to Best Film at the XXIII International Air Film Festival that included a reward of 1.200 Euros. The film follows the adventure of Sebastian «Zuko» Carrasco, an experienced mountaineer and high mountain guide from Ecuador who was left paraplegic after an accident while trying to climb to the top of the Cayambe volcano (5790m over sea level) to fly down from it. After an intense recuperation process, motivated and assisted by his mountaineering friends, in 2021, Zuko decided to embark in this true feat again managing to make a difficult ascent to later descend in a paraglider on his own.
The award to Best Air Adventure Film was given by the jury to the Belgium film ¨Flying between giants¨, that captures the spectacular adventure in the Himalaya of Tom de Dorlodot, Horacio Llorens and Ramón Morillas. The paragliding pilots flew over four of the highest peaks in Pakistan in a single day, including the K2, the second highest peak on earth, in a spectacular odyssey at great heights.
During the FIA we were able to listen to interesting details of this adventure by Horacio himself. He shared some of the difficulties they encountered and the risks involved flying at such great heights, when flying over these complicated and hostile terrains, where landing is no option, ¨the ground is lava¨, they explaind.
Watch the entire film at: https://www.redbull.com/es-es/films/flying-between-giants
The award to the Best Andalusian Production, that counts with the collaboration of the RTVA, went to ¨Airborne explorers¨, by Ramon Morillas, Carlos Prieto and Vicente Palmero. In the film, we follow Carlos Prieto whose passion is exploring the biodiversity of the Colombian moorlands, during the process of learning to fly paramotors aided by Ramón Morillas and the guest Vicente Palmero, to reveal said locations. Using a paramotor as the tool to gain access to those remote and hard to reach lands, the team embarks in a thrilling adventure to discover endemic insect species never revealed to the human eye before.
The Best Nature Film in flight went to "Iberia, infinite nature", directed by the documentalist Arturo Menor, who was also present at the FIA to present it.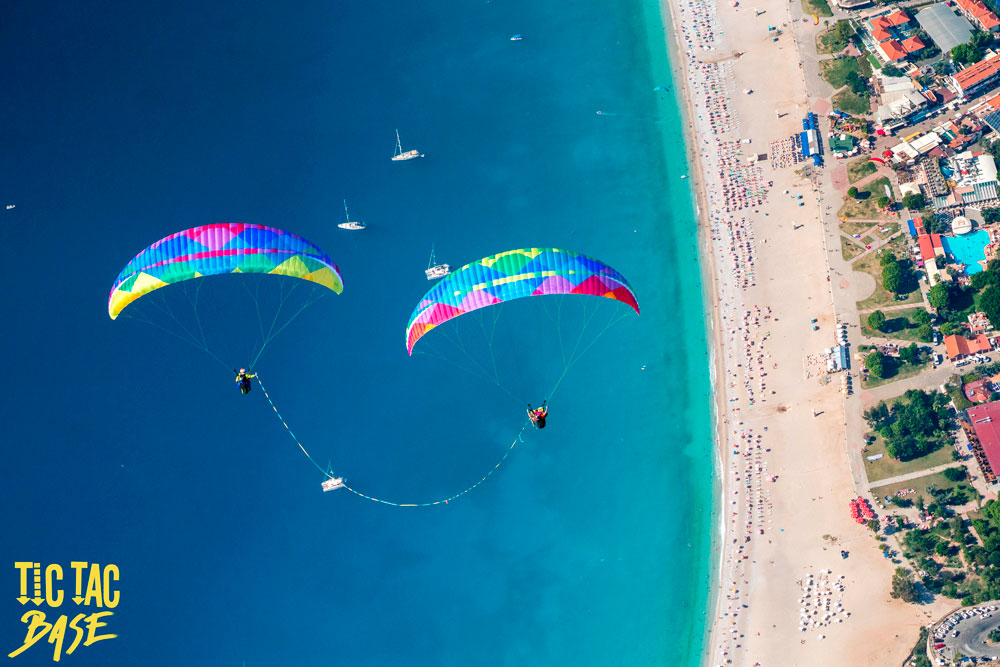 On the other hand, the award to the Best Air Spots Film went to the French production "Tic Tac Base", by Romain Assié-Rio.
Finally, the recognition to the Best Short Film was for "Ronda 280 m/h", by Kevin Oliveri.
The International Air Film Festival showcased 17 productions from Iran, France, Slovakia, Germany, Ecuador, Spain, Belgium and Colombia throughout the weekend, with a great affluence of audience and the presentation of several productions by part of the directors and protagonists like Arturo Menor, Horacio Llorens or Ramón Morillas.
+Info: www.fiaelyelmo.com