The complete list of programmed activities of the 2019 Coupe Icare is so varied and compact and with such a growing audience that the organization has decided to extend its format from 4 to 8 days as of 2020. The idea is to provide better visibility to the film festival and a more relaxed schedule for the pilots to test the novelties presented by the manufacturers.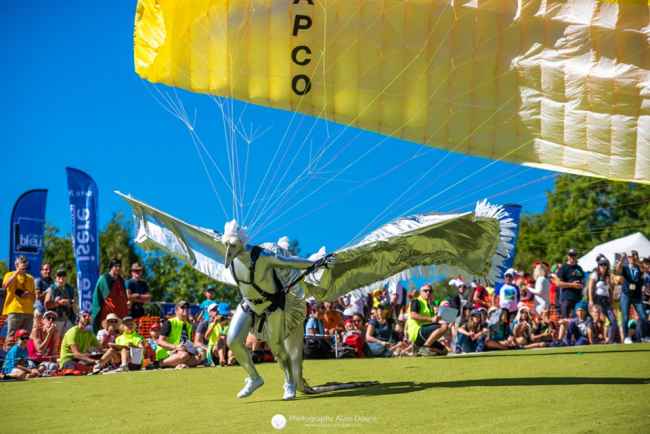 After taking a look at the complete list of activities and events programmed for this year´s edition, it´s good to make sure you mark in advance, day by day, the main ones you don´t want to miss, like the classic paraglider and hang glider costume festival, among the myriad of programmed offers. Below, the link with the official listing to mark in your agenda the young and old favorites of your choice, during the tightly packed 4 days of activities. https://www.coupe-icare.org/GB_programme.html
On account of the abundance of activities, shows, demonstrations, events, etc. offered by the Coupe Icare over the last years, and together with the release of their official list of activities for the present year, the organization informs us that as of 2020, they have decided to give more space to the section Icares of Cinema which has been growing little by little in the backstage. At the same time, they seek to provide a more dynamic space to promote the Market Fair of the Industry on Thursday, providing exhibitors and pilots a more relaxed demonstration and testing of the great offer of products and equipment available. In the same line, the decision also considers the growing requirements of both, the pilots and professionals who give life to the festival, offering them more time and space to fly and test their equipment and to perform the recognition flights of the sites, in a Coupe Icare that intends to be more intimate for them as well, away from the crowds.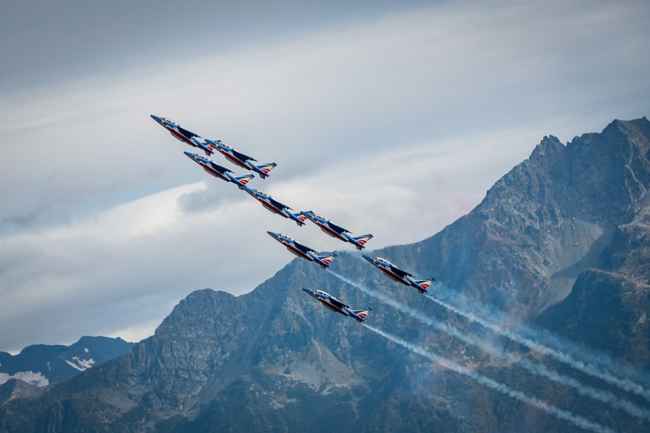 Bear in mind then that as of 2020, the Icare Coupe will be held from Sun 13th to Sun Sep 20th next year. Eight days in total to divide the general list of activities of the festival in two differentiated parts, as described by the organization in the following manner: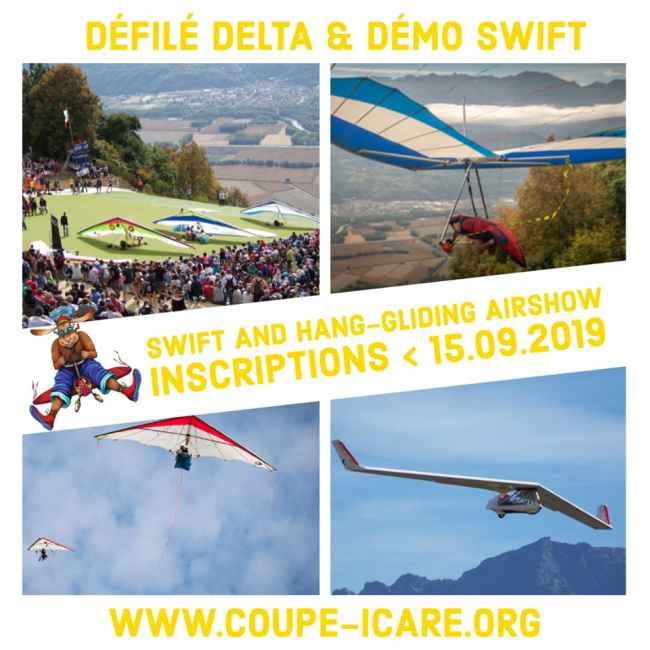 1st part (Sun 13th to Wed, Sep 16th, 2020): the more convivial part of the Coupe, with Film Festival Icares of Cinema and Icare Test.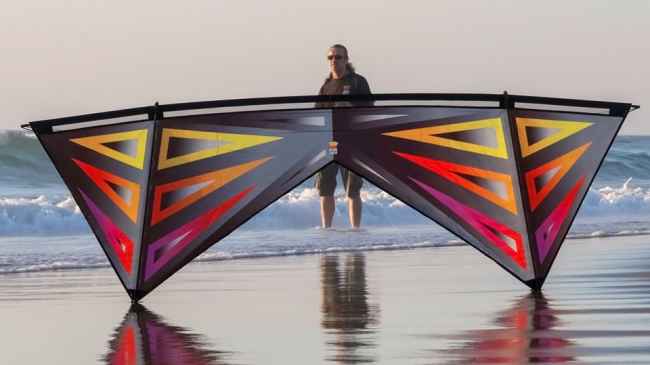 2nd part (Thu 17th to Sun, Sep 20th, 2020): the classic Coupe Icare, with the costume air fest and remaining classics, less the Icare Film Fest.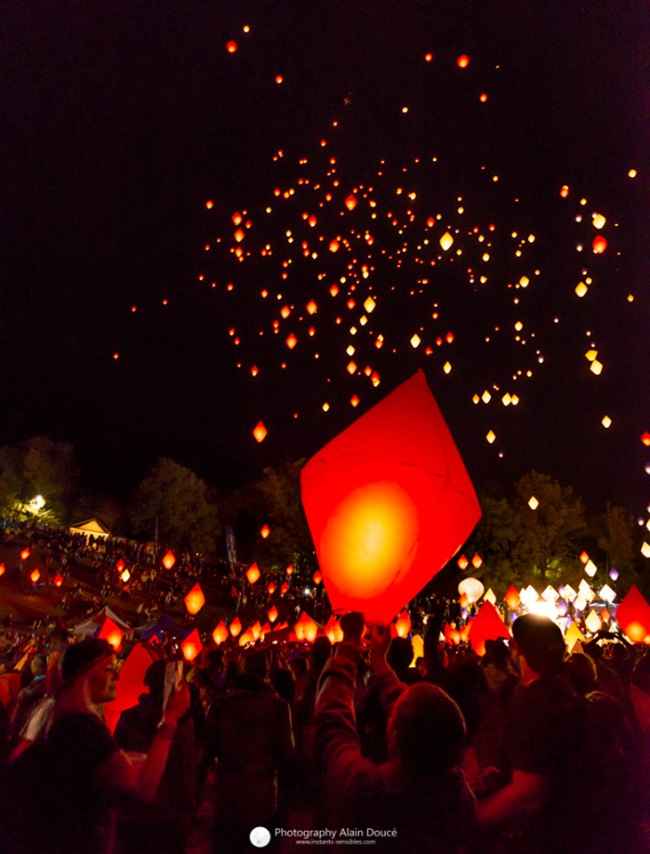 In brief, a bigger Coupe Icare that reorganizes its future program in a more relaxed manner to adapt its format to the new production requirements and the ever-growing audience of the great air festival.