On August 3rd and 4th, the world acro elite gathered in Organya (Catalonia, Spain) to celebrate a new edition of their very own impressive game, the Acro Game. After a fierce battle to perform the most technical acro manoeuvres with paragliders, Alongi took the top of the podium ahead of 2-times winner Theo de Blic (2nd), and organizer Horacio Llorens (3rd).
According to Horacio "the level was insane this year, with lots of new combinations and very challenging tricks to win the battles".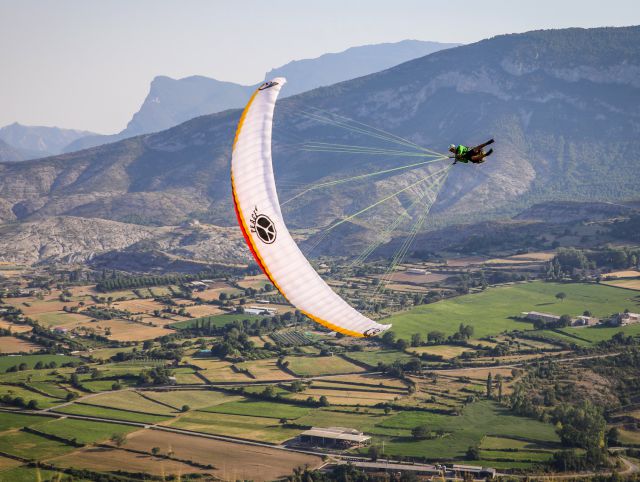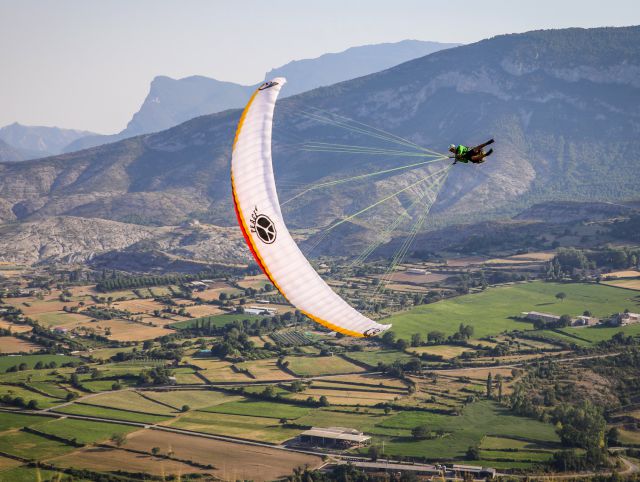 The Acro Game is an invitational event that, according to the experts of JustAcro.com, "is setting future standards with its revolutionary competition concept inspired by the battle system of Sonchaux Acro Show but taken to the next level regarding all aspects", as it is more diverse, tactical and challenging for the participants and, at the same time, it is easier for the spectators to follow and understand the out-coming results.
The competition started one day earlier than expected due to the unstable conditions in the area. On Thursday 3rd, the pilots started the qualification rounds but a little rain in the afternoon forced them to stop and resume early on Friday. When the qualifications finished, the best 8 pilots started the battles in Acro Game format: One pilot performed a sequence of acro tricks as best as he could, and then his opponent had to perform the same routine (and vice versa). The less good or the one that made a mistake received one letter of the word "acro", and the first to get all 4 letters was eliminated.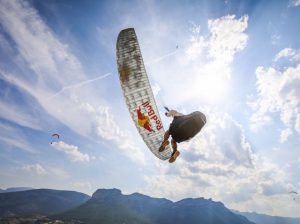 All the battles happened in the best way and put on an amazing show for the public who had "a lot of fun, specially the Acro community from Organya that enjoyed this high-quality performance of the pilots", according to Horacio.
To save time the quarterfinals were carried out with only 3 letters instead of the usual four. The 8 qualified pilots who went to the final battles were:
Egor Posokhin (Russia) vs Theo de Blic (France)
Rafael Goberna (Brasil) vs Victor 'Bicho' Carrera (Chile)
Horacio Llorens (Spain) vs Jack Pimblett (United Kingdom)
Tim Alongi (France) vs Francois Ragolski (France)
The semifinals -again with 4 letters- saw Horacio battling Tim, and Theo facing Bicho. Then, Horacio beat Bicho (1:4 letters) in the battle for 3rd place, and Tim dueled against his roommate Theo for the 1st, beating him 4:2 and even getting the 'best trick' award with a twisted infinity Tumbling that he kept twisted even during the exit! Better watch the video:
Results: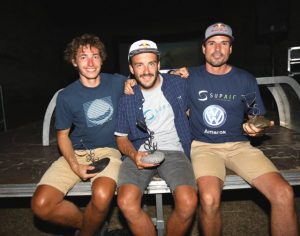 1st Tim Alongi
2nd Theo de Blic
3rd Horacio Llorens
The organization plans to set up a professional streaming signal next year to share the Acro Game "essence" live with the world.
Photos: Laurent Merle
+Info: http://acrogame.es