Sitting on the new Impress 4 harness, Valery Chapuis, the chief executive of Advance Paragliders, shows our reporter every detail and feature of this new high performance model. The prototype, presented at the Coupe Icare, was specifically designed to meet the requirements of Competition and XC flights and has been tested with 2-liner wings without problems, explains Valery.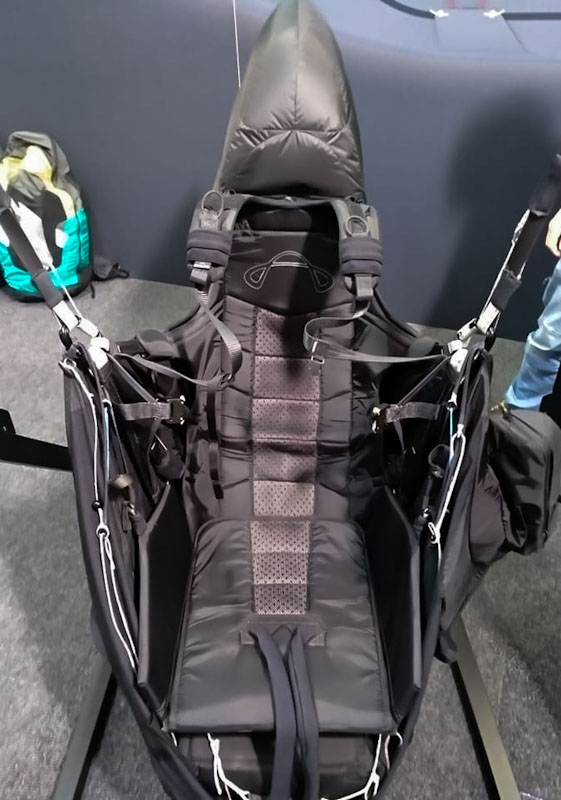 The long awaited new high performance harness of the Swiss manufacturer weighs 6 kg and presents a smooth looking cocoon.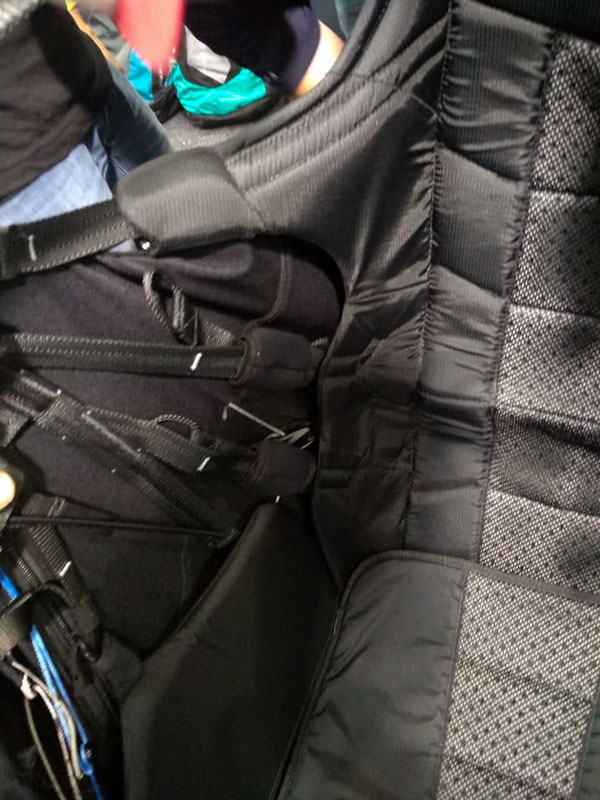 In the exterior part of the harness we see a single air intake on the left side, double compartment for two rescues on each side of the harness with their respective handles, pocket on the cocoon next to the cockpit, removable acrylic windshield and the cockpit itself with a tidy cable compartment. Inside, the system and structure of the Impress 4 is similar to that of the Lightness, though with some size differences.
Opposed to its predecessor, the Impress 4 comes with a removable rigid seat board to provide more stability to the harness. It has good protection under the seat, storage compartment under the seatboard for water ballast, leg straps with Dynema lines and fastening mini balls, 2 back storage compartments, one for personal objects – wallet, keys- and a large one for the backpack and drinking water, etc.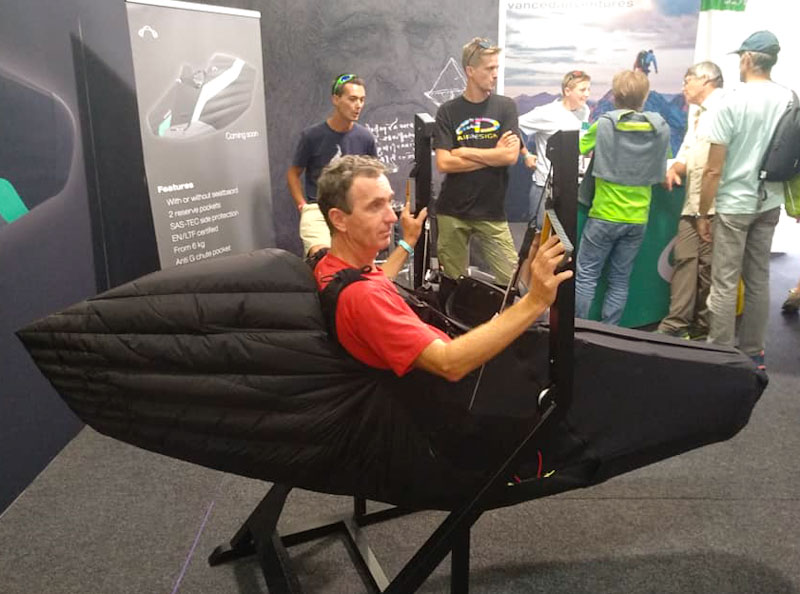 At the Advance stand, we were also informed that Advance is currently in the final stages of the design of their new EN C paraglider, the Sigma 10, coming soon.
For all the Advance fans who have been waiting so long for this news, check out the video below showing some more details.
+info https://www.advance.ch/