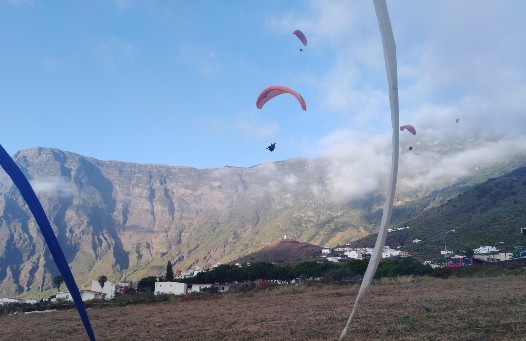 For the eyes of a pilot who visits El Hierro for the first time, it may seem as if the whole Golfo Valley, in the north of the island, has been put there just to be flown. And that is exactly what some El Hierro paragliding lovers may have thought, when 25 years ago they decided to set up an annual meeting. . As years have gone by, El Hierro International Paragliding Meeting has become a benchmark, and it calls all sort of pilots, from distance flight lovers to acro pilots, who have a paradise in this island, to train and progress.
The meeting began with cloudy skies and cross wind on the first morning, but that does not prevent from flying in the island: if the highest take-off (Dos Hermanas, 1200 m) is overcast or if the wind is not right, there are still three other take off areas , from 600 m onwards. And , with all these options, pilots could fly every day, from the 600m, 800m, and Dos Hermanas.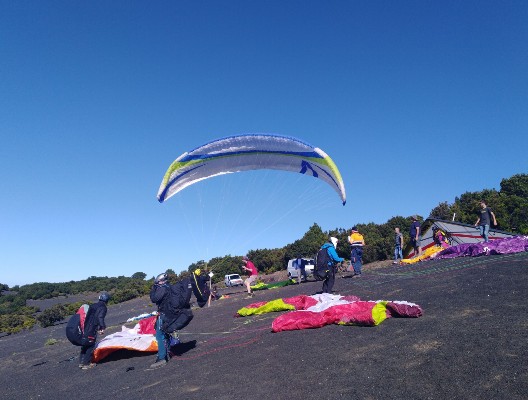 The organizers had prepared, as usual, two kinds of competition for pilots. On the one hand, accuracy competition, which aim is to land on a bullseye. This implies some difficulty, above all if there is thermal activity in the landing area, which is frequent in this case. More than ten pilots were able to target.
And, on the other hand, there is the distance competition, which this year was very tight until the end, with the final victory of Antonio Manuel Pérez Aserrador, from Tenerife, who flew a line distance of 46 km. The awards were given in the closing ceremony, full of fun and emotional moments, where prizes to the best photographs were also given.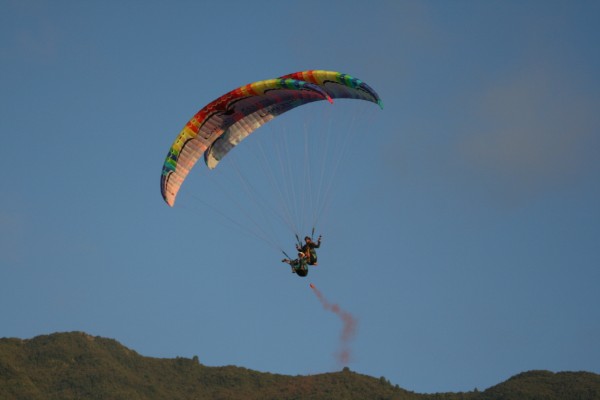 Meteorology was also favorable for a good number of people to have their first paragliding experience, enjoying tandem flights, and also for some hang gliders to share the sky with the paragliders.
The atmosphere in the landing area couldn't be better, livened up all the time by the usual event speaker, Airam Rodríguez. The organizers programmed activities for everybody, all of them connected to the air and the wind, common thread of this year's edition: workshops for the little ones, kites exhibitions, hawking show, and air dance shows. We could also enjoy with a hot air balloon, flying for the first time in El Hierro, a different way of enjoying its sky.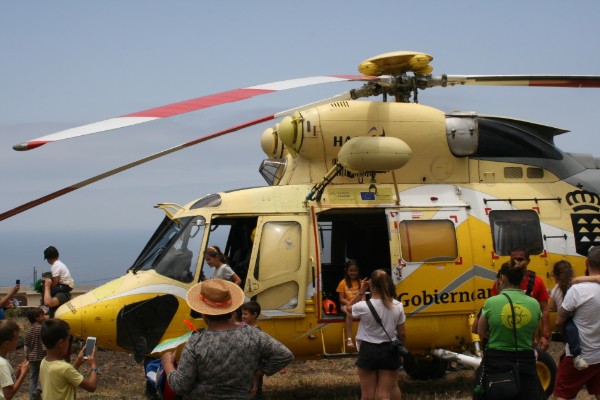 The expected parachuting jumps couldn't happen, since the sky was overcast at the scheduled time, but safety has always to be first. However, we could enjoy with the presence of the Canarian Emergency and Rescue helicopter, which made a demonstration and it landed, making both kids and grown-ups happy.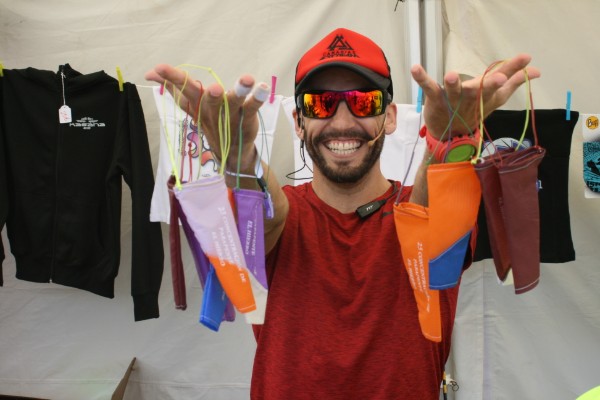 The most spectacular moments were carried out by the acro pilots: on the one hand, the local pilots Juan Luis Morales and Renan Morales, (Canarias Acro Team), as well as the Basque Joseba Izaguirre and Óscar Fernández, and the base jumper José Rodríguez Allgayer, who made an impressive base jump from a paratrike.
And to leave proof of such an especial edition, Matías, Sabotaje al Montaje, made an amazing commemorative mural that we saw developing along the meeting.
A lot to be seen and done in El Hierro.
But, apart from enjoying with all these activities that Club Guelillas had organized, the island itself is worth the long journey.
It is a place like there are only a few, where silence and clean air still exist. It is called the island with a soul, and that name couldn't be more accurate.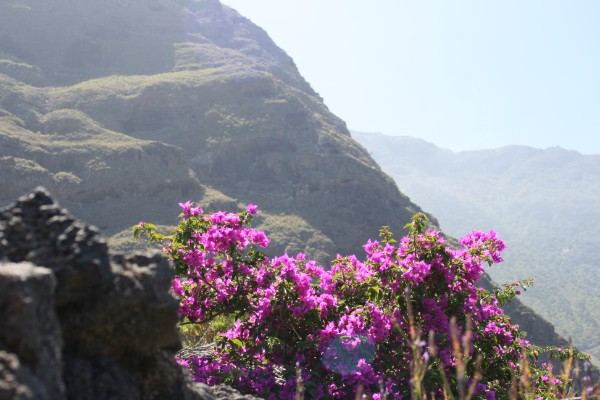 All the island has unique places, that are surely worth a visit, such as the millennial laurisilvas or sabinas forests, the sea bottoms at the Restinga, a paradise for divers, or the Orchilla lighthouse.
But, even if you don't have a car or you don't want to travel very far away,around the area if La Frontera there are many things to do and see.
A sea dip and a relaxing moment in the natural pools of La Maceta cure all ills and recharge your batteries. And when on the walk back you discover some very sweet pineapple fields and you are given some to sample , that is priceless.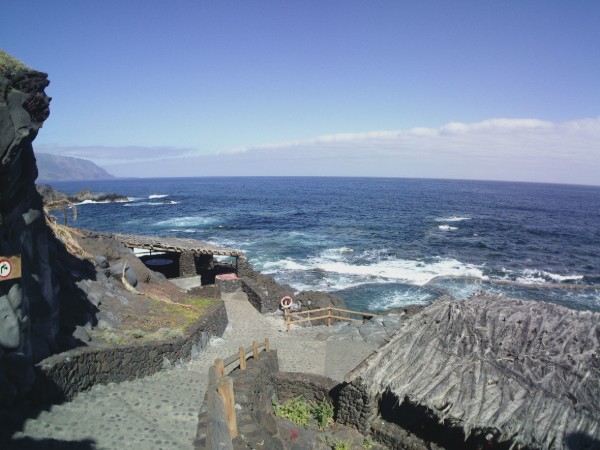 The visit to the Ecomuseo La Guinea is interesting, to discover a bit more about the island and its inhabitants, both humans and animals, such as the autochtonous lizard, saved from extinction and preserved in the island.
El Hierro may seem a small island, it may appear as a deserted and lonely place, and you can find solitude if you look for it, but, without any doubt, the best thing you can find in the "meridian island" is its people, who can be any kinder.
I still have many things to see and do in El Hierro, so I will need to go back. Thanks to all of you, Club Las Guelillas, shopkeepers, restaurant and bar tenders, and to that farmer who gave me the pineapples, because I won't forget you all, and you will see me again over there, that is for sure.
To know more: https://www.facebook.com/elhierroparapente/
25ª Concentración de Parapente de El Hierro