The Base 2 comes to replace BGD´s Punk in the + EN B category. The firm extols the virtues of their new wing´s cross-country oriented character and performance, together with its great stability and safety to ¨inspire confidence¨ in progression pilots. The complete new design has a longer aspect ratio (5.7 points) and more cells (57) than the former model, to offer more glide (10.5 points) and a wider speed range (39 km/h hands free and 55 km/h maximum speed) with great passive safety and guaranteed fun for the pilot, assures the maker.
Among the design novelties, the Base 2 counts with a new multi-reefing brake system for better control and precision, remodeled risers with C-steering that have an additional ¨speed riser¨ linked to the speed system and the double leading edge design inherited from the Cure 2, among other.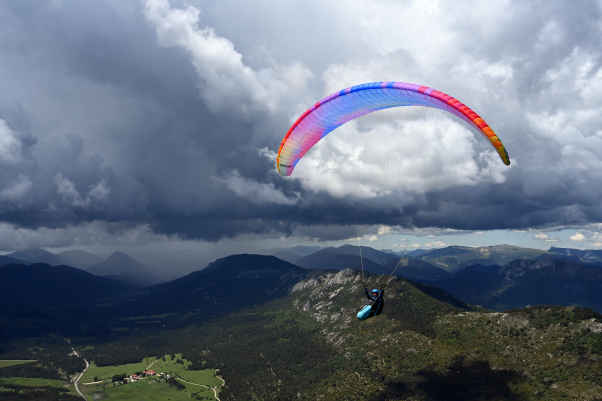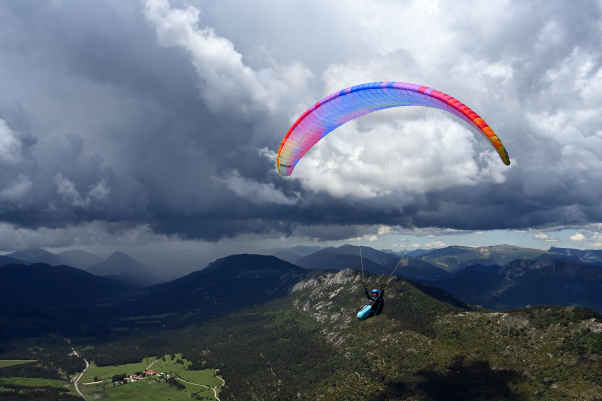 In 5 sizes, XS-21, S-23, M-25, ML-27 and L-29, and with a final weight of 4.5 to 5.8 kg, the Base 2 is built in proven, robust and durable materials: 38 gr Porcher Skytex extrados, 40 gr Porcher Eazyfly intrados, 13 mm Kevlar risers, Harken/Riley /Sprenger pulleys, Elderid 8000U superior and intermediate lines, Liros PPSL inferior lines, Liros DC/DSL brake lines and reinforced nose with plastic wire.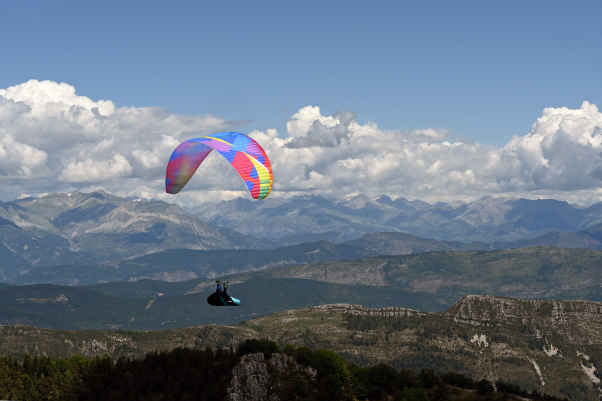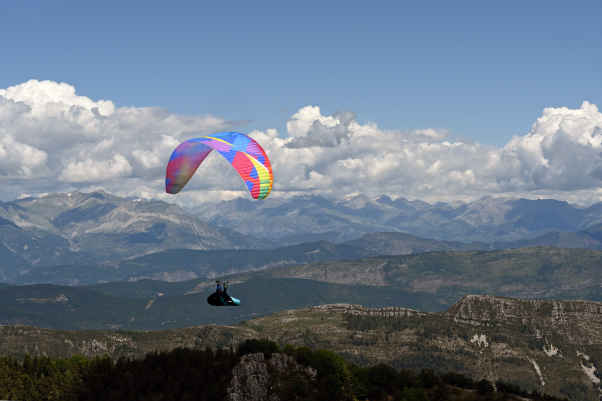 Sizes S, M and L of the Base 2 are already certified while sizes XS and L are in progress.
BGD´s new Base 2, in its attractive color palette and Aztec design, includes backpack, compression tape, t-shirt and USB stick manuals.
+ info: http://www.flybgd.com
*In Spain: www.kasana.es / Canary Islands: www.skyoftenerife.com