With 3.21 kg for size M, the Genie X-Lite comes with the same reduced and optimized weight features as the Lite 3. This is not Gin's safest XC harness but it is their most aerodynamic harness to date, they claim. Take for instance the Neo Koroyd protector under the seat. Gin's patented impact absorption device rigid enough to act as a seat plate is only 7 cm thick for the Genie X-Lite. That is 2 cm less crunching protection under the seat than the Lite 3.
In sum, the Genie X-Lite is Gin's ideal harness for expert pilots who need to reduce the weight of their flying gear as much as possible to hike, but who require a fully operational and aerodynamic cocoon to fly long distances.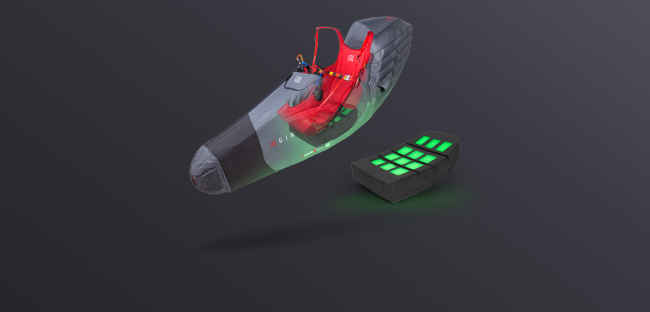 Check out the Korean brand's official product presentation video:
The harness comes with the reserve container under the seat, ABS geometry with fast trimming system and anti-forget features, deck for 2-3 instruments, 5L storage, cobra buckles, 13mm Dyneema webbing, double-bladed hook knife to cut the webbing, 3 step speed bar and Harken pulleys, etc. The manufacturer's recommended option for their X-Lite harness is Gin's front-mounted 2nd rescue container.
The Genie X-Lite is adequate for Hike and Fly sessions, leisure and XC, and completely inadequate for school, they point out. This model almost replicates the Genie Lite 3's performance and stability, while being considerably lighter and therefore less safe for inexperienced users.
The Genie X-Lite fits pilots 55 to 110 kg of weight with heights ranging from 150 to 200 centimeters, in 4 sizes: XS, S, M, and L.  
Here¡s a video with all the details of the X-Lite at take-off and in-flight:
More info: https://www.gingliders.com/en/harnesses/genie-x-lite/