Gin's new offer, the Avid, ranks its glide among the top of its class and is said to have the ability to keep up with wings of the above category in certain conditions, thanks to Gin's 3rd generation Equalized Pressure Technology.
The Avid concept is aimed at cross-country pilots who wish to stay in the category but want the best performance in it. A wing for XC pilots to focus on the views and the route and that helps them stay relaxed, thanks to its efficient climbing and gliding, according to the manufacturer. A glider that demands a low workload and offers a wide margin of safety.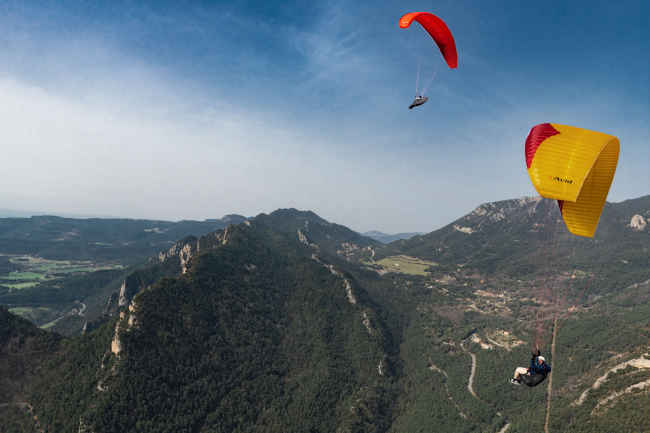 The design of the Avid was derived from the Explorer but the Avid has 59 cells and 6.07 points of aspect ratio, a number that can easily explain the higher class performance abilities of the Avid presented by Gin as top of its class.
With a weight of 4.85 kg for size M, the wing is not exactly lightweight, mostly due to the robust Myungjin fabrics Gin opted to use for its construction. Nevertheless, Gin managed to keep the final weight of the product balanced thanks to a special combination of plastic rods and Nitinol wires which also provide it with a more stable general structure and a more compact packing.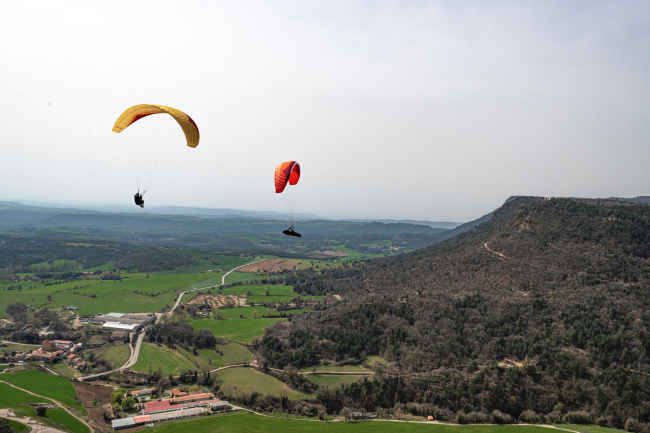 The Avid also features new smart risers. This rear riser control system is composed of a control toggle and a Harken pulley for a smoother operation. The smart risers are completely removable if you wish to fly with the classic setting, though they are a great introduction to flying with rear risers, they explain.
Finally, the Avid is a 3-risers and 3-lines spanwise wing, it comes with a reefing/gathering system, mini ribs in the trailing edge, and dirt removal system.
Two factory colors for the Avid: Coral and Mustard.
The paraglider is available in 5 sizes, XXS(55-75kg), XS(65-85kg), S(75-95kg), M(85-105kg), L(95-120kg).
Included with the glider: inner bag, compression strap, Gin stickers, and repair kit.
More info: https://www.gingliders.com/en/paragliders/avid/