The first thing that caught our pilot Daniel Crespo's attention on his visit to the Polini stand was the new black finishing of the Thor 250 and Thor 250 DS models. The most successful engine of the Italian brand, widely used in competitions and paramotor records all over the world, shows improvements in consumption, maximum power, and vibration in its new version.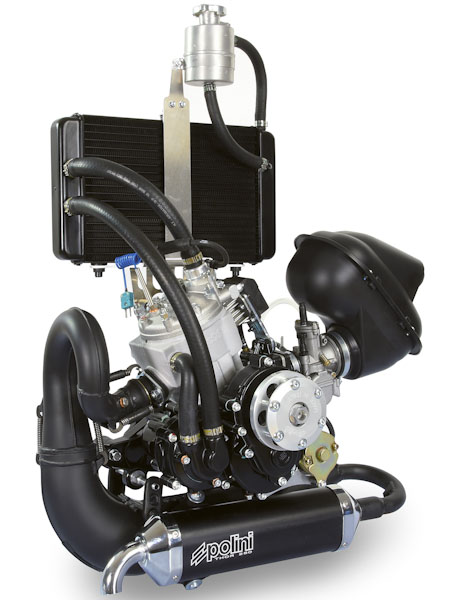 Besides this new look, the Thor 250 models have now an improved ignition system and a renewed manual Flash Starter.
The new 250 models have new carburetor and admission system, besides the introduction of new materials for the piston and cylinder, for better thermal stability in high temperatures and more reduced consumption.
Polini also goes for safety and in-flight comfort, and the Thor 250 and Thor 250 DS keep a centrifugal clutch.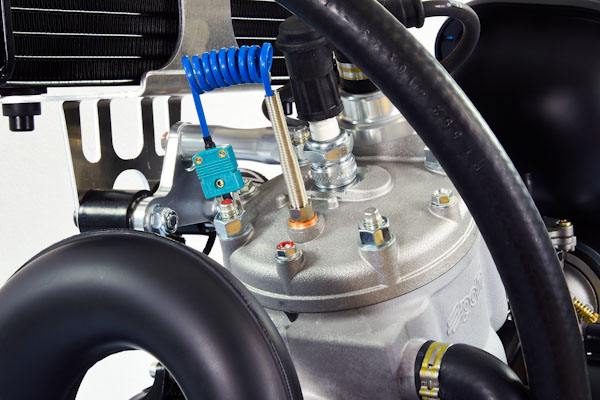 The Thor 250 DS model is equipped with two electronic ignitions, two coils and two spark-plugs with independent circuits, while the Thor 250 is available with only manual or both manual and electric starter. Both engines are recommended to fly with trike and also with other types of frames.
We could also see the main new release by Polini, the Thor 202, a water-cooled engine -like its bigger brother Thor 250- that the brand introduces as compact, lightweight and powerful. With its 193 cm3 and 33 CV of power, the Thor 202 promises a thrust of up to 90 kg with a 130 cm propeller.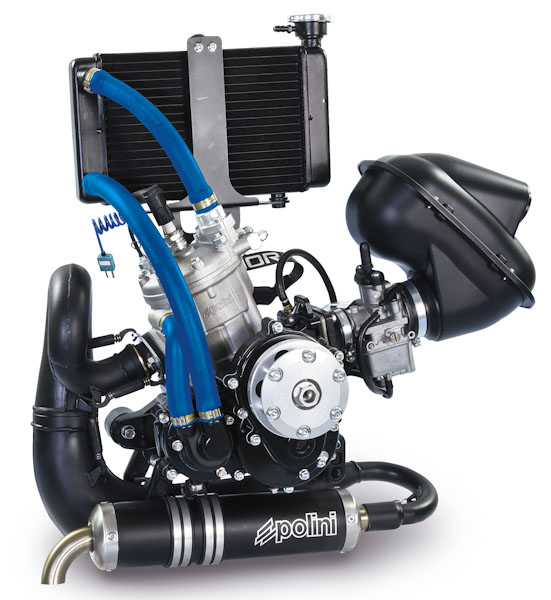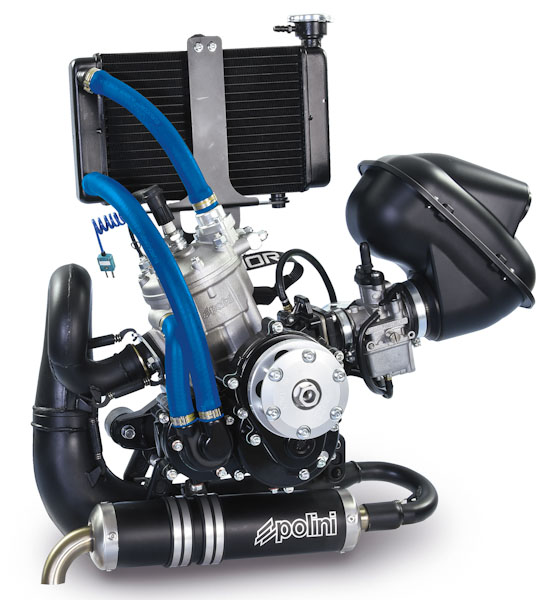 Other characteristics of the Thor 202 are its low consumption and a new exhaust system, which results in reduced CO2 emission and less noise.
Like its bigger brothers, the Thor 202 has the manual or electric start option, comes with centrifugal clutch, and fuel closed-circuit system, for easy transport.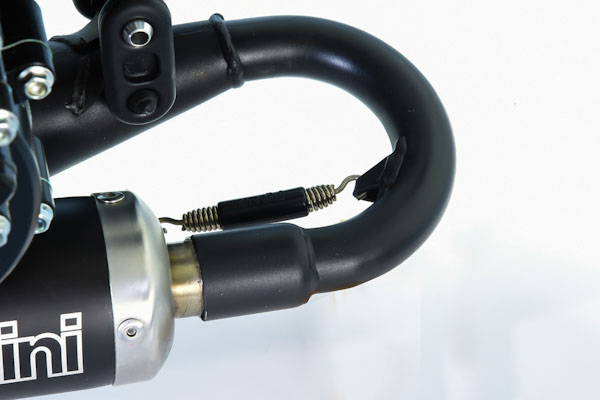 Its compact and lightweight design makes it a very good option for footlaunched take-off. Both this engine and the 250 introduce the new handle, more ergonomic and with better grip, for a safer and more reliable start.
Polini also keeps its range of smaller engines, from the Thor 190 HF, also with black finishes, to the 130 EVO, aimed at foot-launched paramotor, or the smaller Thor 80, a compact water-cooled engine with a very compact design and elegant finishes.
+Info: www.polinithor.com