Another visit we did during the Coupe Icare 2019 was to the UP Paraglidersstand, where Daniel Moosbrugger introduced some of the new products by the German manufacturer to us.
Daniel told us about the Kangri, a semi-light advanced EN-B paraglider , which he said that it is probably the fastest wing in its category. The Kangri has been designed with all the technological improvements that UP has used in the development of their most advanced wings, the Meru (EN-D) and the Guru, a recent addition to their range aimed at competition (CCC). That has given as a result a high EN-B paraglider with great performance, according to the pilots who have flown it.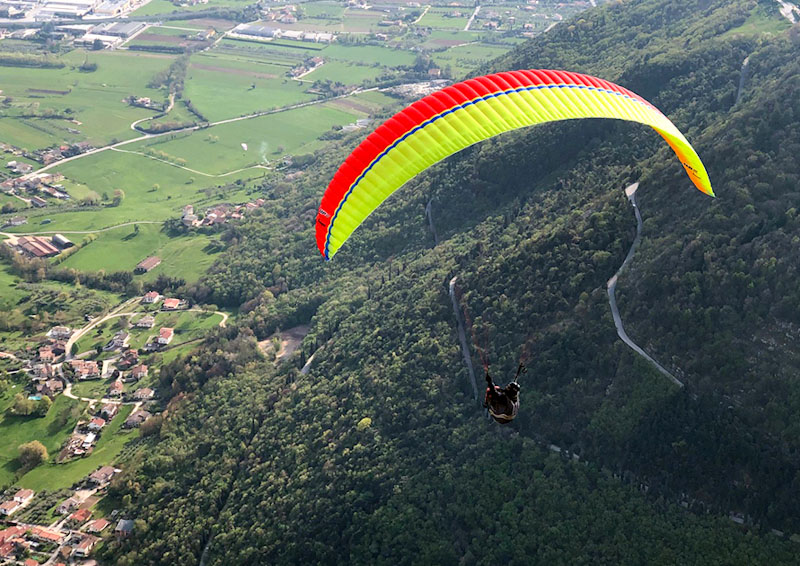 Ojovolador will soon have the opportunity to test-fly the Kangri, and we will inform you about our sensations with such a promising wing.
Another wing we talked about with Daniel, and which we have brought with us to Tenerife for our full review, is the Kibo 2, EN-B. The main difference Daniel said it shows compared to the previous model, is that it is more stable when climbing, and pitch is easier to control. Also turning in thermals is better and more stable, and safety has been improved too.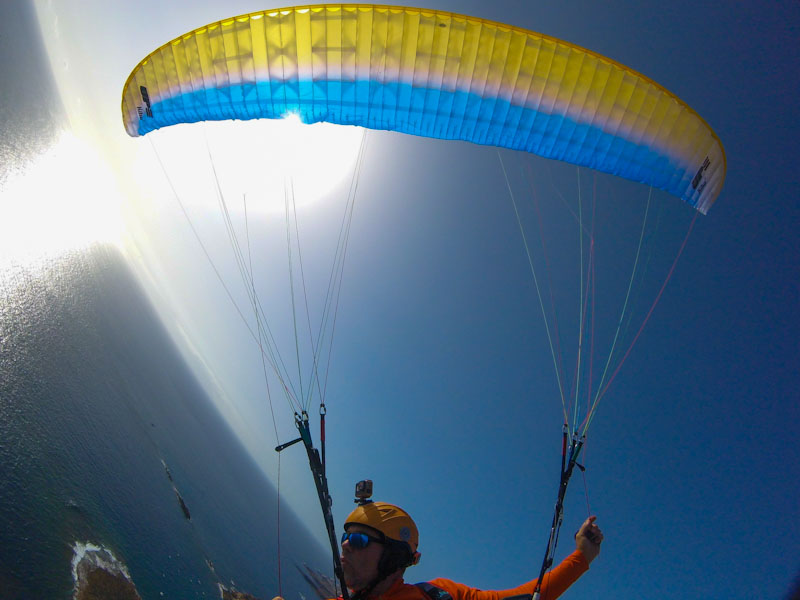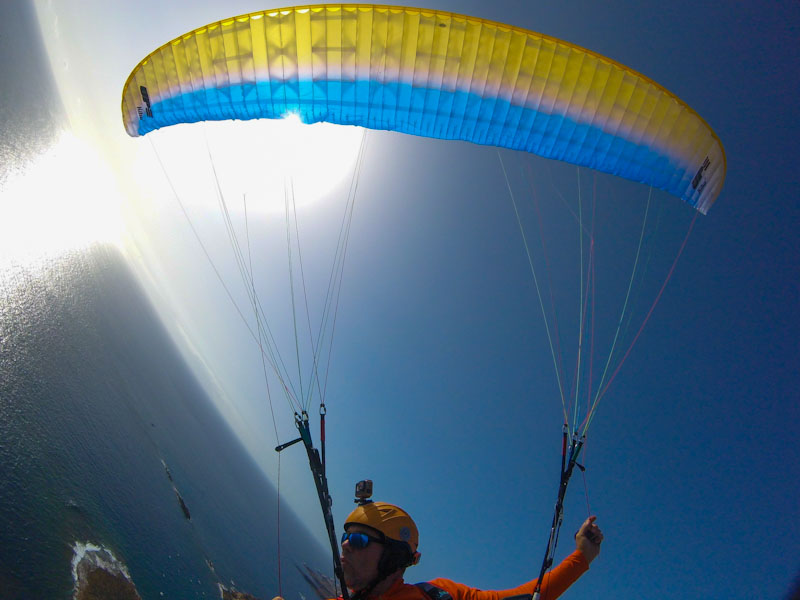 UP has paid attention to all the details in the Kibo 2, and they have also used new materials, not only in the canopy but also in the risers, which are narrower and have a practical Snap Lock system to keep the brake handles in place.
The first Kibo was a glider that we thought it offered a good sense of safety and smoothness, so we were looking forward to trying the Kibo 2 as well, and see if it was as good as it promised. In the first test flights with the Kibo2 we had an extraordinary low save that made its climbing potential very clear. You can see here our first impressions about it, and stay tuned for our full review to be published here soon.
+Info: www.up-paragliders.com