With 30 years of market experience, Giordano Comelli, the creator himself, shows us his 4 new reserve deployment systems (that use compressed air) for different weights and requirements, which in our experience have proven to be very effective.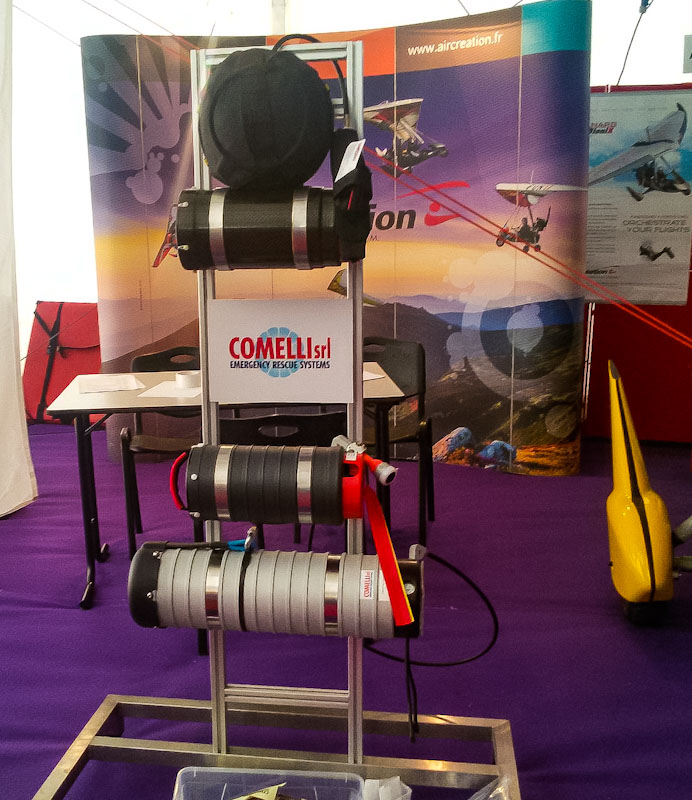 Aircone is a round fabric container prepared for a 220 kg tandem parachute. It has a practical deployment handle that can be worn on the shoulder strap or in a tube. It also delivers a double security system since it can be deployed manually in case of not counting with the required pressure or any other type of contingency. The Aircone system costs 1700 Euros.
The Cylindricone, which we've had the chance to use in our paratrike, is a cylindrical container made in carbon fiber for ultimate lightness. This system does not count with manual deployment.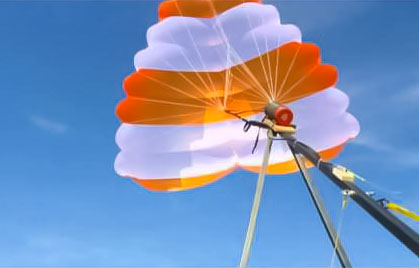 And two models with cylindrical containers made of PVC. One is small, the other larger and was conceived for ultralight aircrafts.
Daniel explains to us in his video report the different cylinder sizes required for paratrikes up to 350 kg. The price of each Comelli rescue system presented at the last Coupe Icare is of around 2000 Euros.
+Info about Comelli Srl: http://www.comellisrl.com/en/index.php