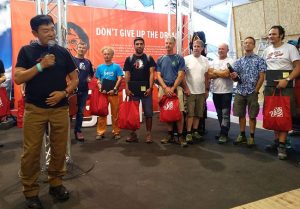 To celebrate 4 decades in the free flight world, the designer and founder of Gin Gliders launched a special edition of the Genie Race 4 harness in bright red colour, which attracted the looks at the Coupe Icare 2018 and, apparently, will make its way into the official Gin range. The celebrations at the Gin stand also included live folk Korean music and performances.
Gin Seok started his long career in the flying world aboard a Rogallo-type hang glider, back in 1977. He soon started competing and even survived a few accidents, before paragliding appeared and called his attention. As a naval engineer, he was attracted to the design of these flexible gliders and soon got involved in paragliding design. Forty years later, he is still an active pilot who takes part in high level competitions, flying gears that his company -one of the leaders of the paragliding industry- produces.
At the Coupe Icare, Gin officially launched their new Sport glider Bonanza 2 (EN C), now in production after 2 years of development that included 16 prototypes and 3 months trimming the final version. According to the designer, a lot of effort was put on perfecting the wing's flying characteristics on the speed bar, as this is crucial for XC performance. It is a glider that accelerates rapidly, has outstanding performance over the entire speed range and excels in turbulence and headwinds. Besides this, the wing is easy to fly, climbs great and is of a modern semi-light construction, explained Gin.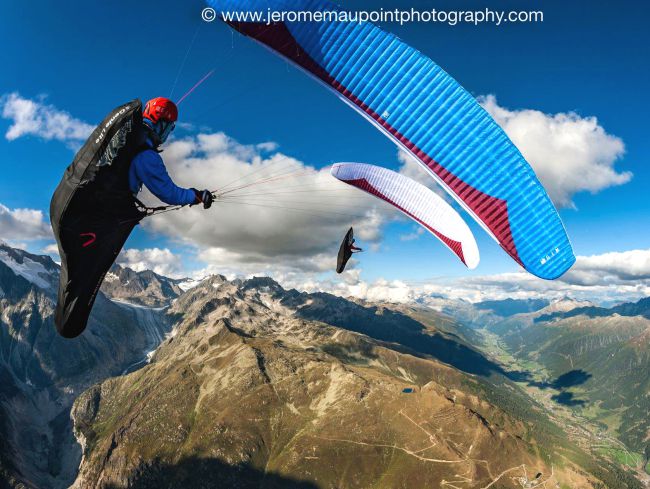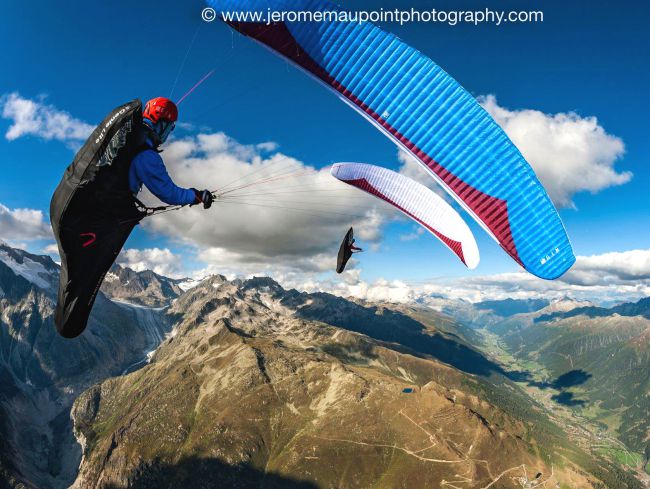 The Korean manufacturer also announced their new 2-line EN D glider Leopard, still in the final stage of development but expected to hit the market at the beginning of 2019. Compared to the Boomerang 11 (CCC), the Leopard will have lower aspect ratio and will be friendlier to fly. At Gin are working hard to give it a good behaviour in case of a collapse.
For the paramotor scene, Gin recently launched the Pegasus 2, certified EN A and suitable both for paramotor and free flight. It is a glider aimed at beginners and leisure pilots who want to fly safe but have fun in their flights.  According to the manufacturer, it is a versatile wing that can be flown confidently even in midday thermals, both with and without a motor. It is a responsive wing yet "incredibly forgiving".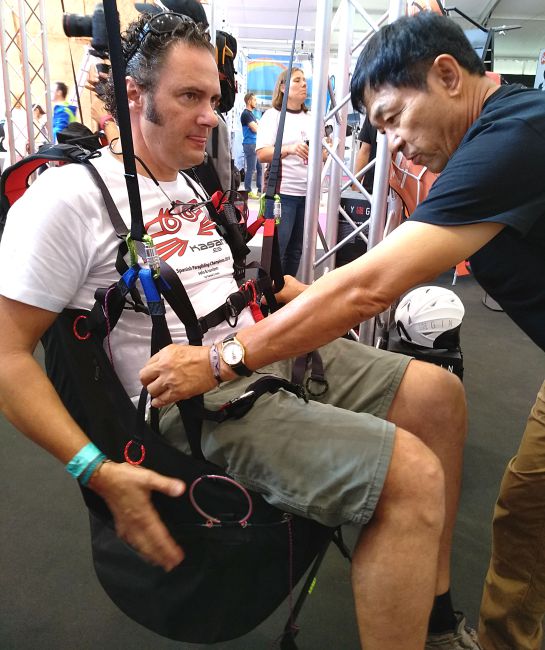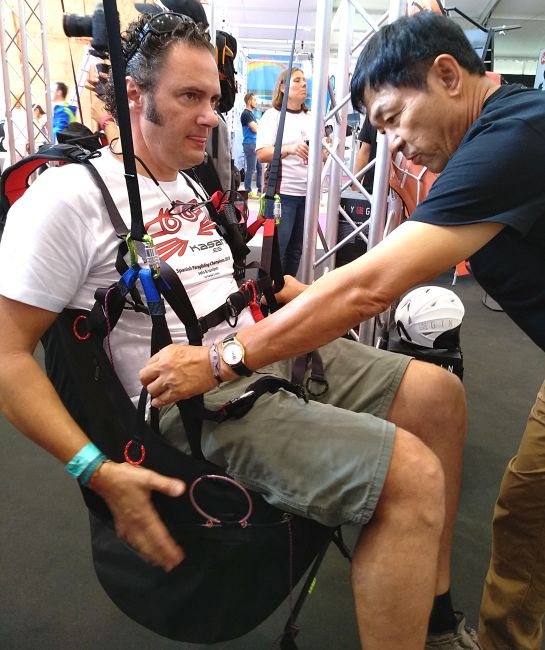 The company is also working on the second generation of their intermediate model for PPG, the Falcon 2.
For 2019, we will probably see a new generation -the 12th- of their successful competition glider Boomerang. The Boomerang 11 has climbed to many podiums this year; most recently, factory pilot Michael Sigel took the 1st place of the annual online league XContest 2018.
As for the harnesses, Gin had the new reversible Verso 3 at the fair, light and simple, with many special details and built with quality materials. They are also working on the Genie Light 3.
+Info: www.gingliders.com