After some developing time, wanting to respond to the demands of those users who look for a trike for different uses, Airfer launches the Raptor Partrike.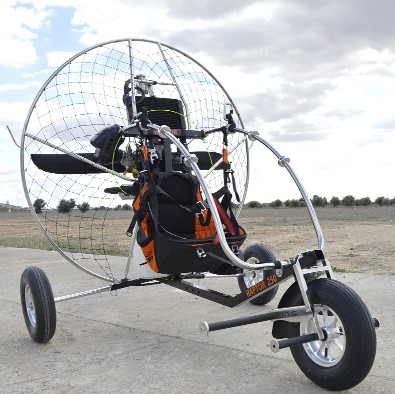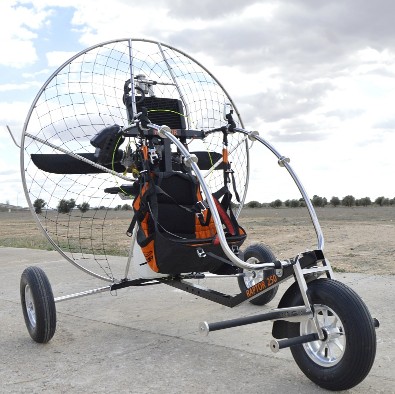 Heavier pilots who need a robust and comfortable trike will find what they need, according to Airfer, in this model, whose structure provides more strength than other more basic solo models.
Also, some lighter pilots can feel attracted by the Raptor, since, according to Airfer, the many adjustmentpossibilities of the chair and the front steering provide the pilot with great comfort, whatever their size and weight is.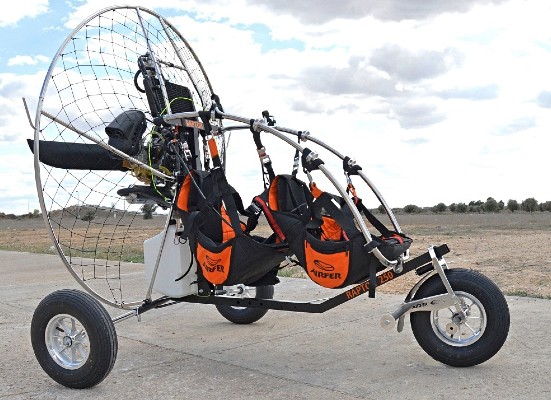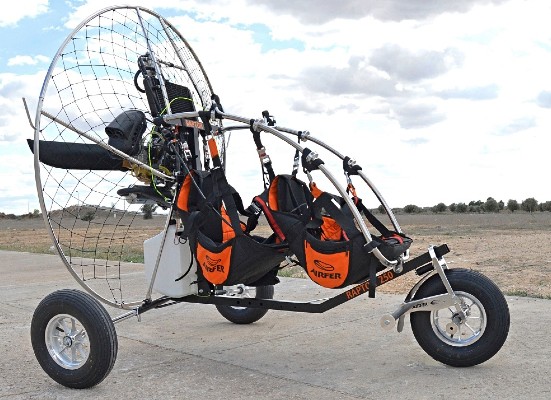 In addition, the Raptor can be used in its tandem version, adding the optional second chair, if the total weight of the pilot and the passenger is not more than 180kg.
The firm claims that this new paratrike is easy to disassemble without any tools, thanks to the Push Pins it is equipped with
Transportation will also be easy, because the Raptor, once folded, has reduced and compact measures, in words of the manufacturer.
Airfer recommends to combine the Raptor Paratrike with its Polini THOR 250 engine, because of its great endurance and reliability, even if its intensively used. The Polini THOR 250 is water refrigerated and the firm highlights its low fuel consumption.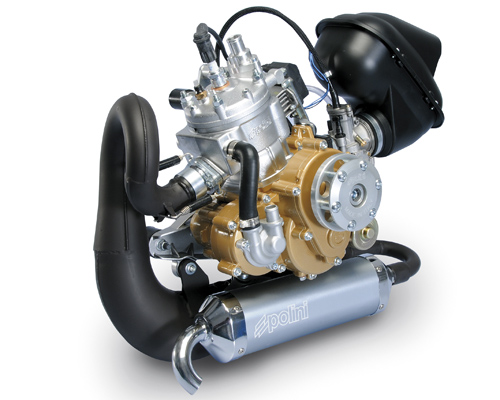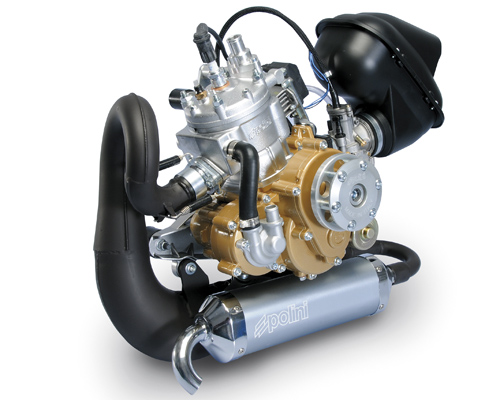 The Raptor Paratrike is made in stainless steel, with the rear axle in torsion bars, and it features an stabilizing shock absorber and two positions for your feet in the front steering.
It also offers optional extras, such as aluminum rims, or the passenger seat for the tandem version.
+ Info : https://www.airfer.com/paramotor/paratrike-raptor-thor250/