With the same name and a different number, the Czech brand announces its new development with significant changes in the aspect ratio. Compared to its predecessor, Eden 7 is an XC oriented paraglider in the top range of the EN B category but with more advanced characteristics.
When we look at the technical data of its manufacture, it is there we find the most significant changes compared to its earlier version. Eden 7 has a longer aspect ratio -6.06 points- which make it one of the longest in its class, a slightly shorter chord and 59 cells, 3 more than its predecessor. With these modifications and a slightly inferior weight, the Eden 7 promises, according to the manufacturer, a high level of stability and passive safety throughout the speed range with a great XC potential.
Conceived as a semi light model, the Eden 7 has been manufactured with a similar combination of materials of the Elan 2 (EN C), achieving a final weight of 4.74 kg for size 26.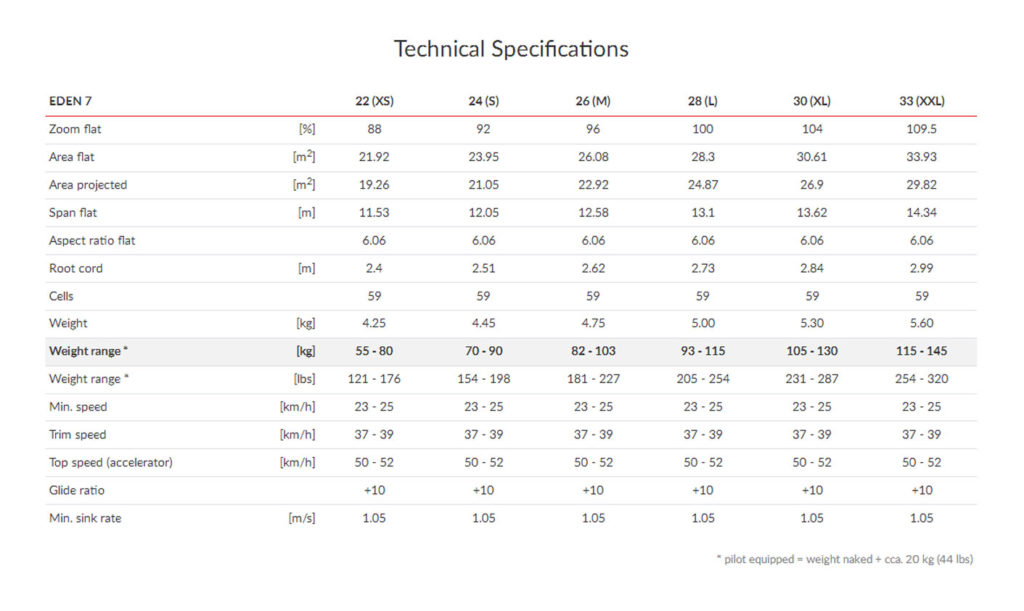 Though on paper the Eden 7 shares similar metrics with its predecessor in terms of minimum speed 23-25 km/h, top speed 50-52 km/hr and glide ratio +10, the changes introduced in terms of aspect ratio would be the core of the development. Eden 7 also incorporates command handles in the C risers for accelerated glides just like the more advanced models to optimize its piloting at maximum speed.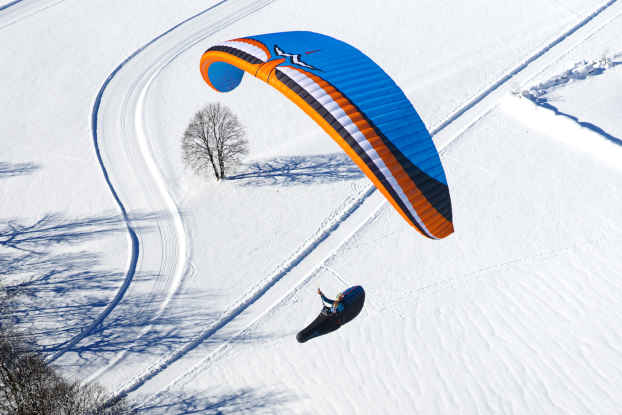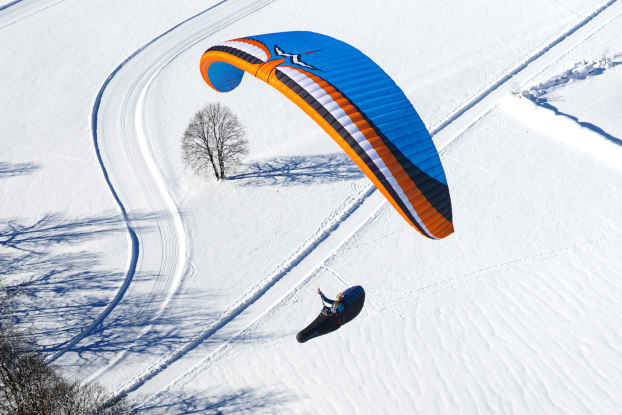 Eden 7 comes in two colors -Lime and Blue- and in 5 sizes covering as usual a wide range of weights. 22(XS) 55-80kg; 24 (S) 70-90 kg; 26 (M) 82-103 kg; 28 (L) 93-115 kg; 30 (XL) 105-130 kg; 33 (XXL) 115-145 kg.
+ info soon at www.macpara.com