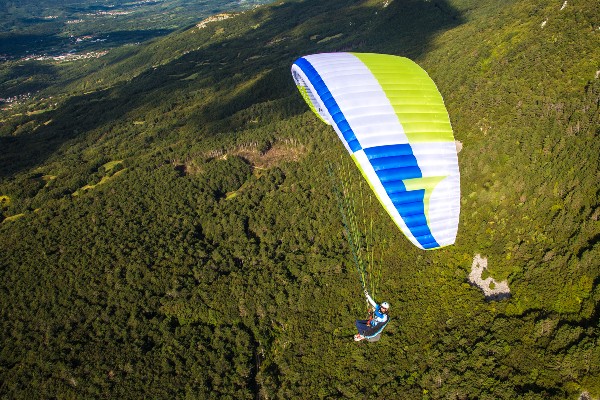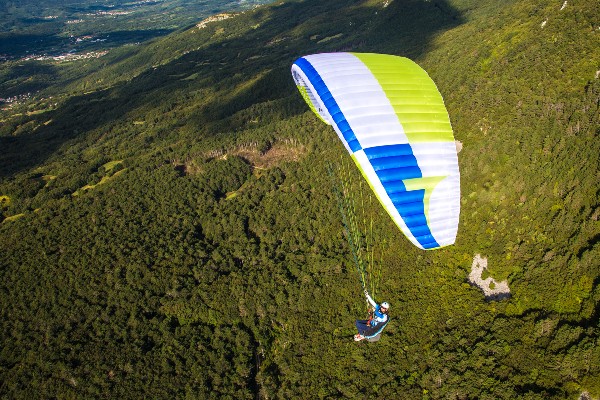 The K-light has been released as a consequence of 777 decision to make lightweight versions of all their new gliders, aimed at pilots who enjoy hike&fly, or just want to carry a lightweight backpack when travelling, but who also want the same performance of regular wings. The K-light will be "capable of taking you on BIG flights", 777 says,whether you fly near home or in not so familiar destinations.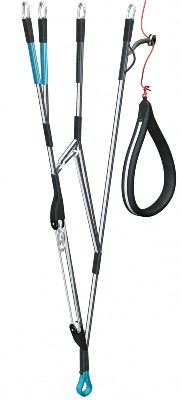 The main distinguishing characteristic of the new K-light is obviously its low weight (between 3.5 and 4,6 kg, depending on the size), but it also presents some new features, such as the Triple Seven Lightweight Risers, which the firm claims are not only lighter, but also easier to use than the classic lightweight Dyneema risers.
Other key features of the K-light are the Back Position Air Intakes that 777 ensures will give the wing perfect internal pressure at all angles of attack, or the new mix of materials used to offer maximum longevity and safety.
The K-light is produced in 4 sizes, for pilots with in-flight weights ranging from 65 to 120 kg, all EN-B certified.