After 8 competition days and 9 completed rounds, the 10th FAI World Paragliding Accuracy Championship has successfully finished in Serbia on September 17, 2019. In tough competition among 131 pilots from 28 countries, the champions were selected.
In a hard-fought competition among 131 pilots from 28 countries, the champions were selected for their ability to land on or as close to the target as they could in each round, with scores ranging from zero points if they did a perfect target landing, rising to a rate of 1 point per centimeter depending on how far they landed from the center, with a maximum of 500 points per task. The winner Yong Wu scored a total of 13 points in his 9 tasks (1 discard). In this type of task, most competitors choose EN A or EN B paragliders.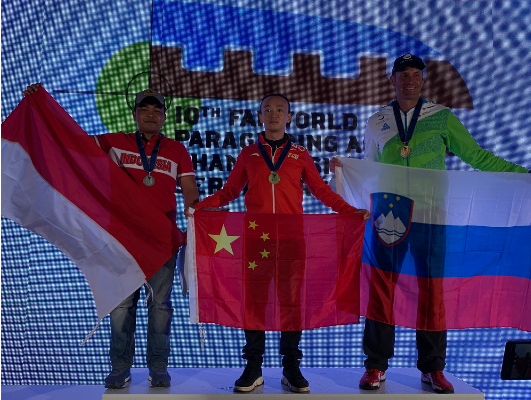 Indonesia victory was expected – this team took the first place after the 3rd round and never left it. While Colombia entered the top 3 only after 4 rounds and China only after 6 rounds. The host nation Serbia was leading after the first 2 rounds, not surprisingly as the place is well known to local pilots, but later under pressure of China and Colombia, had to move down the leaderboard. The unfavorable weather conditions did not allow to complete the 10th round that was already underway and which some pilots were hoping it would let them move on the ranking.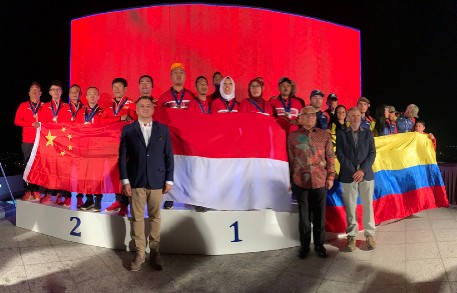 The surprise of this edition of the Accuracy Worlds was the Colombian national team, who stepped up on the 3rd place of the podium in their first FAI1 competition. It was the only Latin American team in this championship, in which Daniel Monsalve was the best positioned in 18th place, with teammate Nathalia Pinzón in 6th place among the 22 women participants.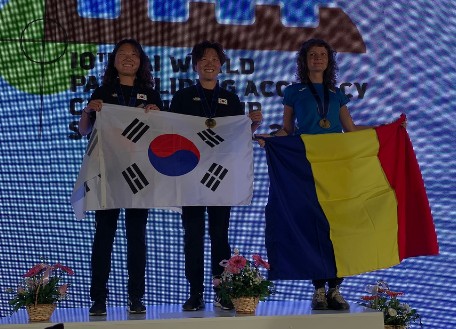 Congratulations to the winners!
Great thanks to all competitors and team leaders, to the efficient organizing team, to the hard-working judging team, and all supporting people!
The final result can be found here: https://pgaworlds.com/results/