The first model we had in our hands was the C-Pilot Evo, an evolution of the C-Pilot Pro. It really is a complete instrument, frequently used in competition, which offers very good characteristics.
It has a colour touch screen that remains clear and bright under all conditions, according to the manufacturer, and it is very resistant to shocks. Its processor is very powerful, aimed at storing a large amount of data, as well as future updates. It has Live Tracking, worldwide cartography, thermal assistant, FAI triangle assistant, and the possibility of expanding its memory with an SD card.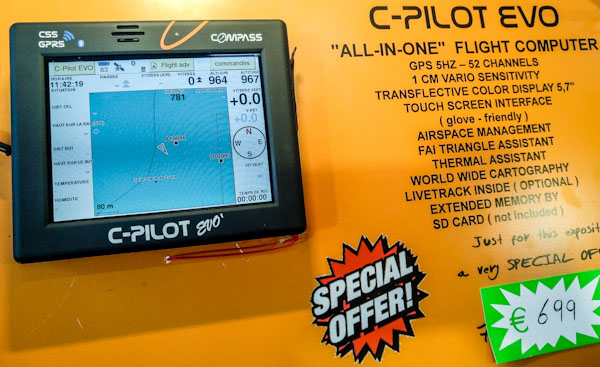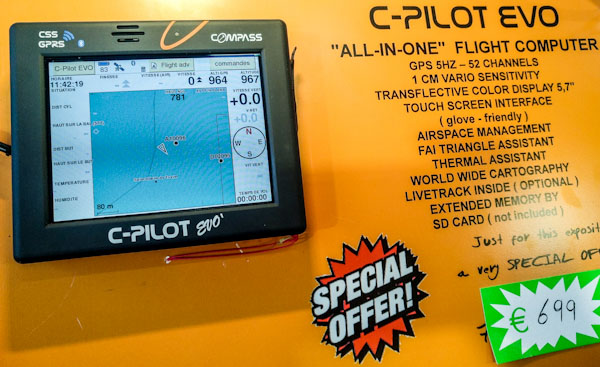 The C-Pilot Evo identifies the flight conditions (thermal, air space proximity, glide, etc.) and it automatically selects the most accurate display in each case. It also features the GOT(Glide Over Terrain) function, which helps the pilot to calculate the altitude you will get in the next slope or the glide you need to reach a particular landing place. It weighs 500 gr, and there is a version for hang gliders that incorporates a wind sensor.
The second instrument that caught our attention at the Compass stand was the Beeper, a small and sensitive solar variometer, ideal to fit on the helmet or on the shoulder strap. With the Beeper you can forget about charging its battery, for that purpose it has a small solar panel It has a USB connector so that, from the computer, you can change the climb and sink sounds, and adjust their frequency and length.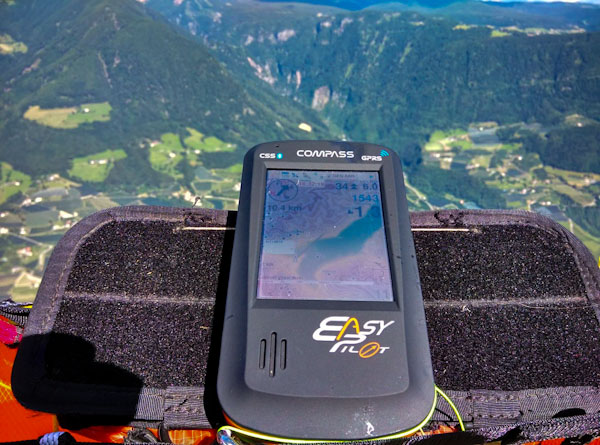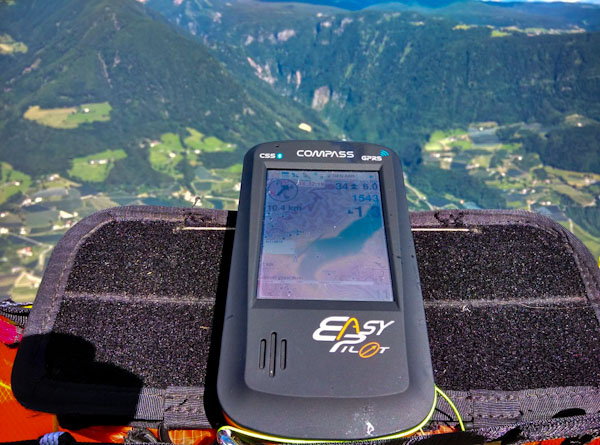 Another Compass model we could see was the Easy Pilot, which is more compact than the C-Pilot Evo, although they share some characteristics, such as the thermal and triangle assistants, and the identification of the type of flight. It also has a touch screen, but in black and white, and Live Tracking is optional.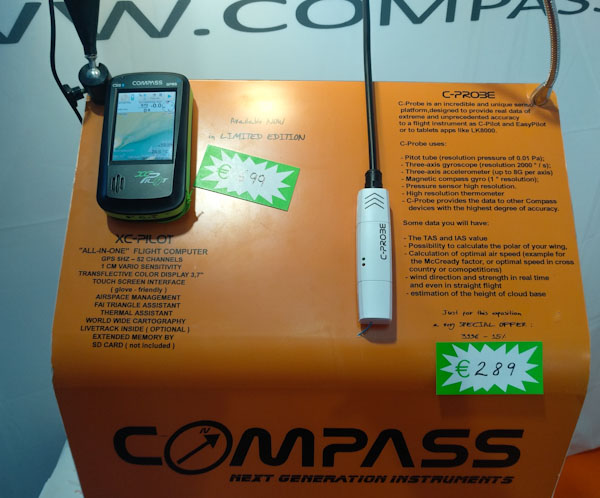 There is also the possibility of complementing the Easy Pilot with a CProbe wind sensor, to have access to more information about the flight conditions.
And the last vario model we saw in the Compass stand is the XC Pilot, an instrument which shares the same software and performance of the C-Pilot Evo, but it has smaller size, weight of only 330 gr., and an appearance very similar to the Easy Pilot, but with colour screen and better performance.
As an accessory for the C-Pilot Evo, Easy Pilot and XC Pilot, Compass offers the CProbe wind sensor, which provides real-time information about wind speed and direction.
+ Info: https://www.compass-italy.com/