Thanks to a slightly softer canopy, UP announces a wing that's a little easier to fly than its predecessor. With a moderate aspect ratio – 5.7 points, 4.3 projected – and 53 cell chambers for their M size, in UP's own words, "the Kibo² is direct on brake and very agile without being nervous".
Positioned in the middle B-segment, the wing is aimed at pilots who are stepping up from a Class A glider as well as for advanced, safety conscious and frequent pilots who enjoy the experience of extended XC flights in different locations with more climbing abilities and a decent performance.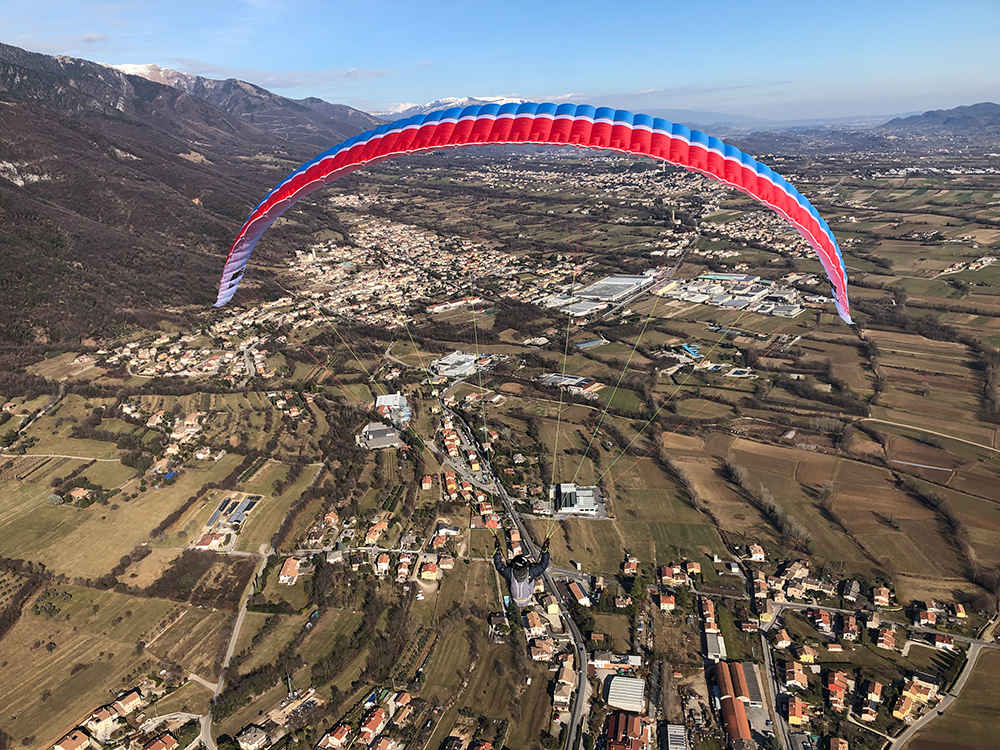 The manufacturer has incorporated the speed system of the Trango for its eficiency and the know-how from their high performance developments, Meru and Guru. 3-D positive and negative panel shaping were used to provide the Kibo 2 with a low drag leading edge. The new Snaplock is also presented as the solution to the magnet/popper attachment of the brake handles.   
Kibo 2 counts with EN B certification in the sizes S/M, M and L; the certification of size S is still pending.
+ info: www.up-paragliders.com