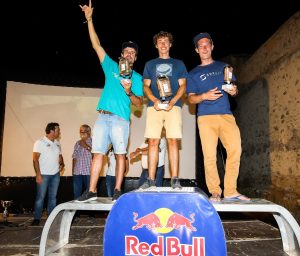 Very enthusiastic with the outcome, participants and organizers of the second edition of the Acro Game, held in Organya (Catalonia, Spain) on July 28th and 29th 2017, do not hesitate to call it 'the' reference event of the free-style in acrobatic paragliding worldwide and the future of top level Acro competitions. Contested by 15 pilots of the international Acro elite from 9 different countries, finally France's Theo De Blic took the top of the podium for the second consecutive year, ahead of the organizer Horacio Llorens 2nd and François Ragolski (FR) 3rd.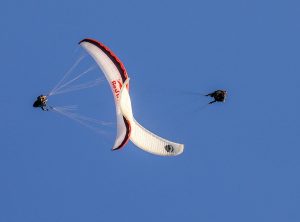 The innovative format of the Acro Game included a first qualification round in which two pilots perform the same manoeuvre and the judge gives a letter of the word ACRO to the one who does it "worse"; the pilot that gathers the 4 letters first is then eliminated. Next came the final round with the best 8 pilots, with battles in pairs where each pilot had to release his creativity and skills by executing the maneuvers or chains of maneuvers of his choice, challenging his opponent to repeat them.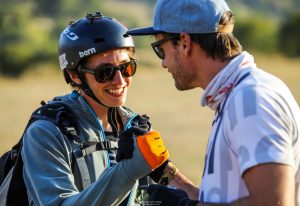 In the exciting final battle between Theo and Horacio Llorens (ESP) – both with gliders Gradient Agility of 14 and 16m2 respectively-, the French displayed all his tricks and challenged his opponent with never seen before combos like the Twisted Unnatural Looping to Twisted Opposite MacTwist to Helico or the Twisted SAT to Twisted Joker and the Opposite Twisted MacTwist to Heli. Horacio fought fiercely, responding with an Unnatural Misty Tumbling and even a Twisted Misty Tumbling but had to abort them both due to lack of energy in the forward shoot. The third place was played between Bicho Carrera (Chile, Ozone Session) and François Ragolski (FRA, AirG Emilie Peace) with a solid 4:2 for the French. A total of fifty-one maneuvers in 8 battles were performed in the final stage.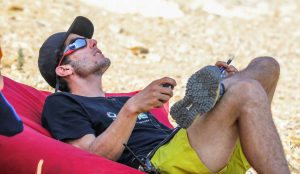 "Not being limited by excessive regulations and giving free way for the pilots to express their style and perform basically anything they want opens up their creative mind to invent new things, think outside the 'FAI box', and keep pushing the sport to higher levels!", said the competition judge and top Acro pilot Pal Takats, labelling the Acro Game as "fusion reactor of aerobatics".
The spectators enjoyed a stunning event, with perfect flying conditions that allowed the pilots to run their best tricks, with over 1,000 metres of height. The variety of maneuvers seen in Organya was wide, which is a significant sample of the spectacular and enormous possibilities of this modality.
Organya, also known as "the Magic Mountain" by free flight lovers, has become the world epicentre of acrobatic paragliding thanks to its optimal conditions, both climatic and of the surrounding mountains.
Some images of the event, by photographer Laurent Merle:
Acro Game Organya 2017, by ©Laurent Merle