Each year, the FIA El Yelmo Festival becomes a wide platform where we can admire some of the best productions related to flying and aerial nature, the most daring extreme adventures and the most impressive sequences of our favourite sports. It is also a great chance to know incredible characters that have pushed the sports limits in different disciplines. It is always inspiring to see air films for those who love the sky, and at the FIA these productions have their place, as we have told you in this article.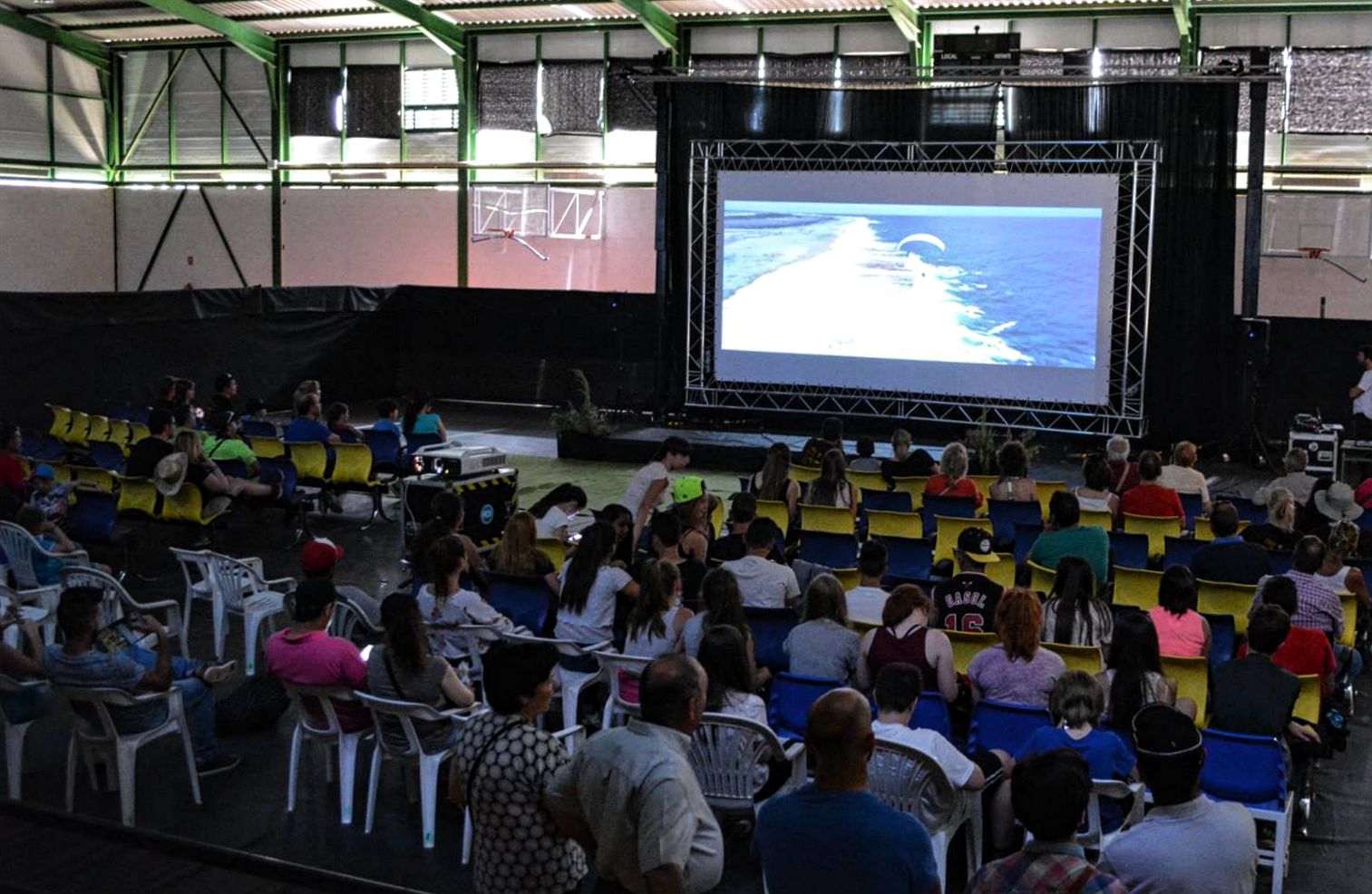 Films have been the motor of the FIA since its inception, and last year they got back to a leading role in the event with a comfortable and well-conditioned space in the Festival venue to enjoy watching the selected film, both during the day as in the night sessions.
"We feel proud to see movies coming from all over the world and showing from the flight of a fly to that of an aircraft powered by solar energy, going through all the present sports modalities. Movies showing the best aerial adventures are also very important, because in the flying world there is a great interest for travels, adventure and new challenges", explained at the Organization of the FIA.
The FIA aims to support and promote audio-visual creation in this area, "trying to give coverage to filmmakers dedicated to this type of subjects, and also to artists, adventurers and athletes who want to promote their work, since there are few festivals covering this kind of creations".
The International Air Films Festival of El Yelmo gives away prize money to the best movies of each edition in four categories: best film (1200€), best film of aerial sports (600€), best film of adventure (600€), and best film of nature in flight (300€). There is also an award to the best short film of the festival and a special award from the Andalusian Radio and TV (RTVA) to the best Andalusian production.
You can see and download the Festival rules on http://www.fiaelyelmo.com/cine/es/bases-del-festival/
+Info: www.fiaelyelmo.com