With three lines, and aspect ratio of 5.17, the new Aonic created by NOVA represents, in the words of the manufacturer, "a fresh breeze" in the EN A category, placing itself at the high end of this certification. According to Nova, its handling and performance place it close to an EN B glider, but with the added security of the EN A class.
Standard version of the risers in the Aonic, with the colour code proposed by the PMA, B-stall and big ears lines marked.

This glider is aimed at different kinds of pilots. On the one hand, the manufacturer recommends it for fast learners, both for ground handling and in their first flights. In this case, you have the option of ordering the Aonic with the "Student" risers, which are 20 mm wide, instead of the 12 mm of regular risers, and with adjustable brake handles.
And on the other hand, Nova proposes the Aonic for those pilots with some experience who want to perfect their technique without worrying about safety. In this sense, this new wing promises a really effective accelerator, and handling and performance very similar to those of an EN B wing.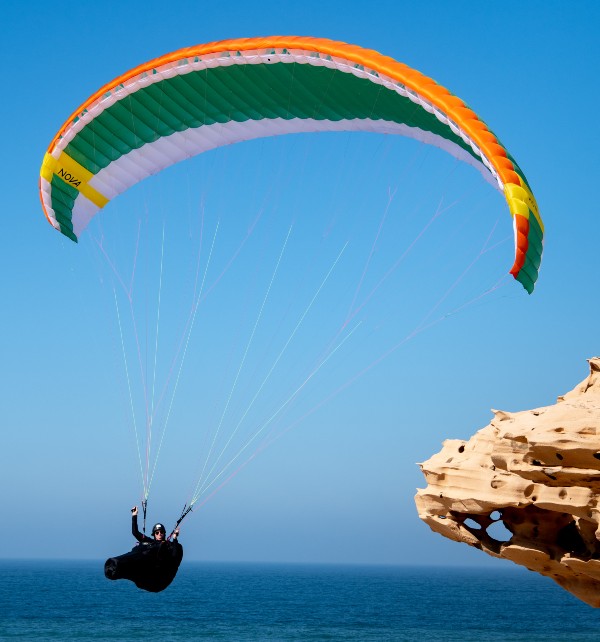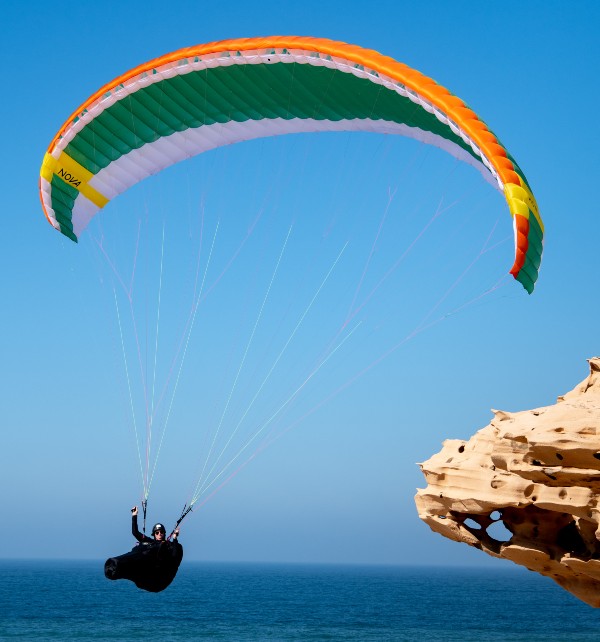 About its design, the Aonic has a minimalist line set, with few gallery lines and sheathed main lines, following the color scheme suggested by the Paraglider Manufacturers Association (PMA) both for those lines and for the risers: A = red, B = yellow, C = blue, brake = orange, wingtip = green. Also, the B stall and the big ear lines are marked.
The cell openings feature the Air Scoop design, to rise the inner pressure , and the 3D Shaping seam reduces folds in the material.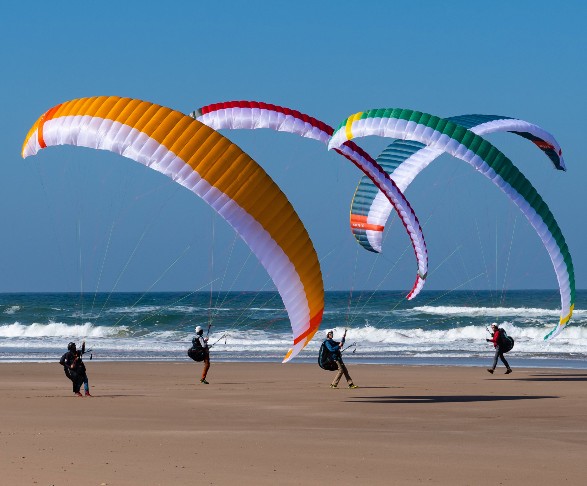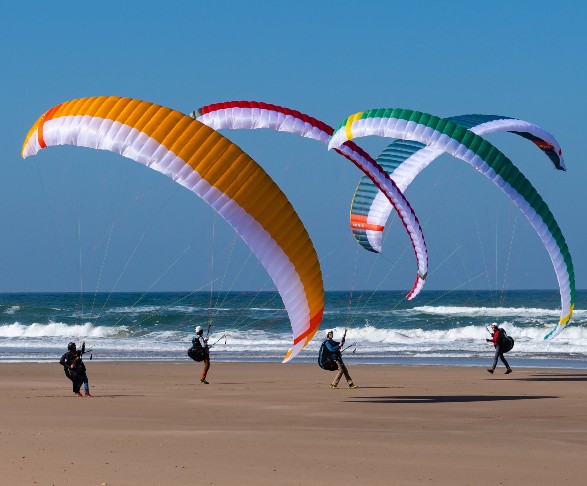 The Aonic will be produced from the 18th of February 2020, available in 5 sizes covering take-off weights between 55 and 130 kg, and in 4 colour combinations, with the name of the model in the brand's characteristic banderole. You can see the details on Nova's website.
Itus reversible harness
Also new in Nova's catalog is their Itus reversible harness, with airbag and sitting board, which convenient backpack can be completely detached by a zipper, to wash it or use it separately.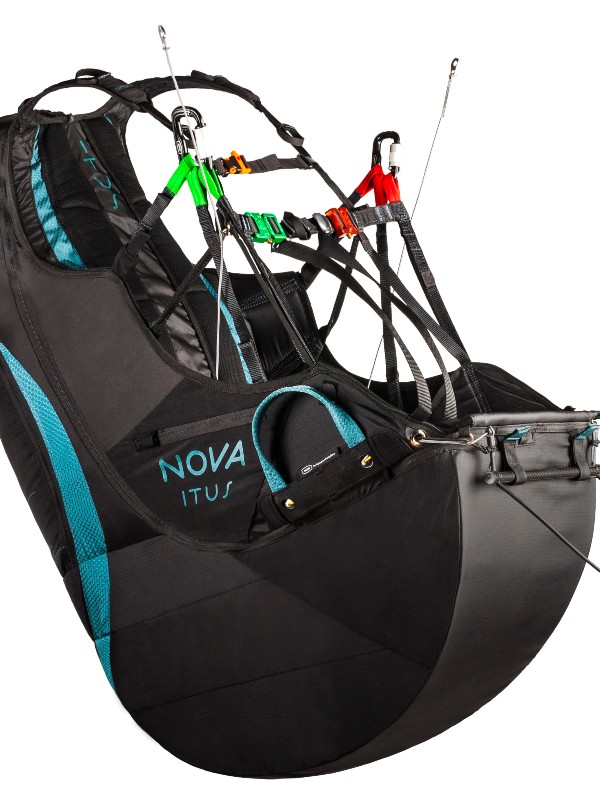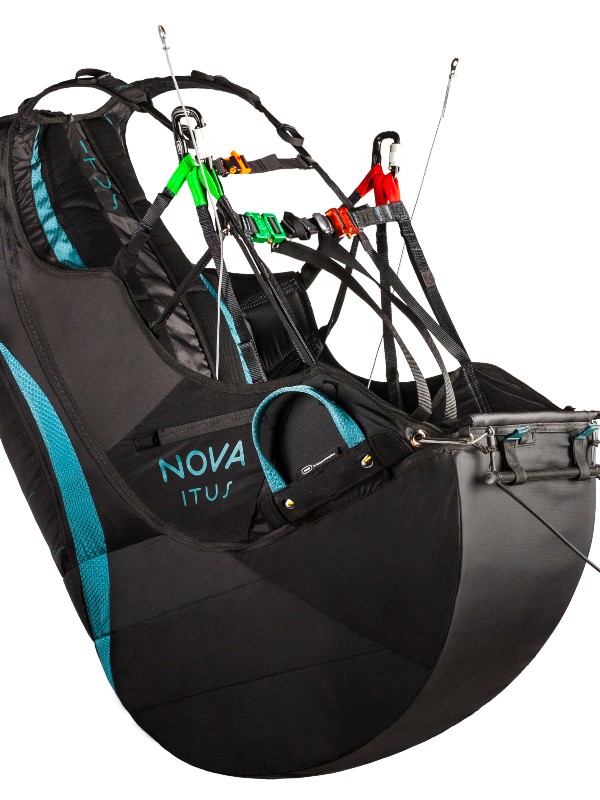 In flight, NOVA promises a comfortable and safe harness, thanks to its airbag with 3-chamber system, which inflates even before take-off, and to the SAS-TEC protector on the back. This protector provides comfort both flying and carrying it, since it also works as the back area of the rucksack.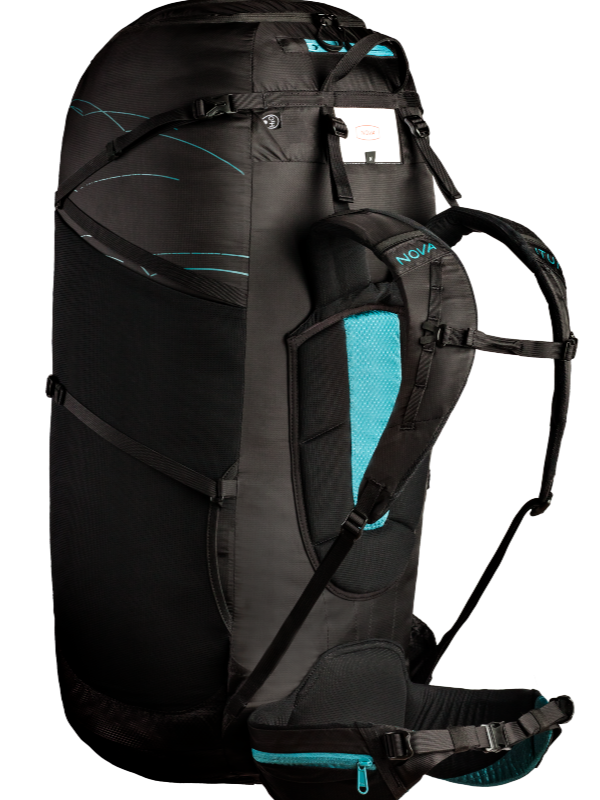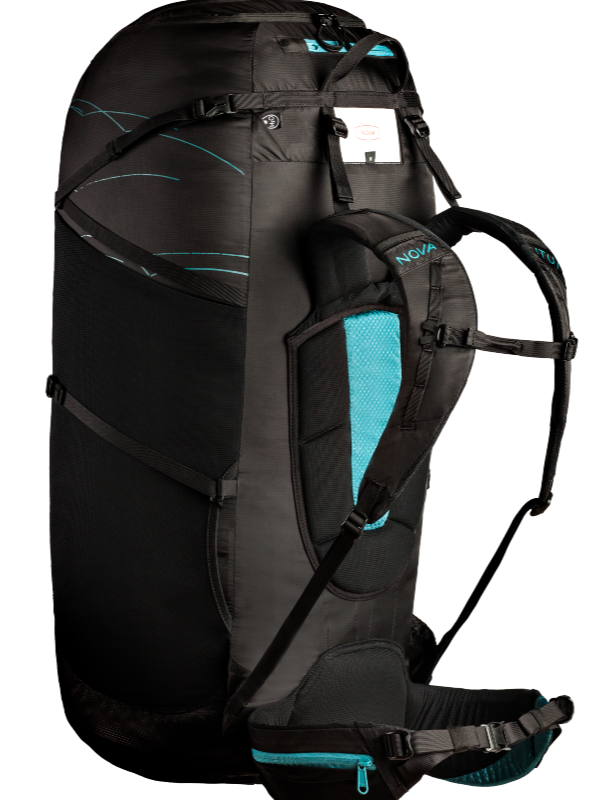 Another remarkable feature of the Itus is its multi-directional reserve container, designed and tested to favour the extraction of the reserve in the most extreme positions and conditions.
The Itus comes in three sizes, according to the pilot's height, and it weighs 3.9 kg in size L.