Flytec, the oldest brand of instruments for paragliding and hang glider pilots, and Naviter, known for their innovative Oudie and SeeYou products for thermal pilots, bundle their strengths. Naviter adds Flytec variometers to its current range and guarantees their further development.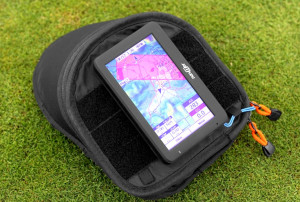 In a first step, the companies will combine the current varios from Naviter and Flytec into one offering. Naviter ensures support and repairs for all current and previous Flytec and Bräuniger variometers, either directly or through the existing Flytec Repair Centres. On the other hand, starting immediately, the Flytec Repair Centres will offer repairs for the Naviter Oudie as well. In the future, Naviter will combine the knowledge of the two companies to develop and produce even better instruments.
Production of varios -Flytec and Naviter- will be located at the Naviter premises in Slovenia in the next weeks.
"Naviter has so far been known for their software and their excellent client service, which suits us perfectly", says Jörg Ewald, managing director of Flytec. Andrej Kolar of Naviter is excited to take over "Flytec's great expertise in hardware", and to combine the products of the two brands into a complete vario range over the coming months. Both agree: "We look forward to being able to build even better varios in the future."


Both companies are committed to minimizing any disruption to pilots and dealers. All current instruments will be supported, warranties will remain valid and repairs will be handled as usual.
Flytec Repair Centres will soon also repair Naviter varios, and vice versa, Naviter will offer a repair service for current Flytec varios. Pilots will be able to order their varios from their usual shop. "All in all, almost nothing will change for you", they say.
The two brands will present themselves together for the first time at the Coupe Icare (France) this weekend September 22nd to 25th 2016.
+Info: https://www.flytec.ch/en/news.2255/naviter-questions-and-answers.html & http://www.naviter.com/