The International Air Festival "El Yelmo" (or FIA) will bring together a big number of free flight, sustainability and natural environment enthusiasts near the town of Cortijos Nuevos (Jaen, Andalusia), during the first weekend of June. In the last edition, around 20,000 people visited this festival, consolidating it as one of the most important events of its kind both in Spain and in Europe.
Paramotor exhibition during the last edition of FIA El Yelmo.
Everybody will have activities to enjoy, in most cases free of charge: from paragliding exhibitions, acrobatic paramotor, BASE jump or a new Army aircraft, never seen in El Yelmo before, to conferences, workshops, nature sports or activities for children. And, of course, there will also be the free flight meeting, which gathers international pilots.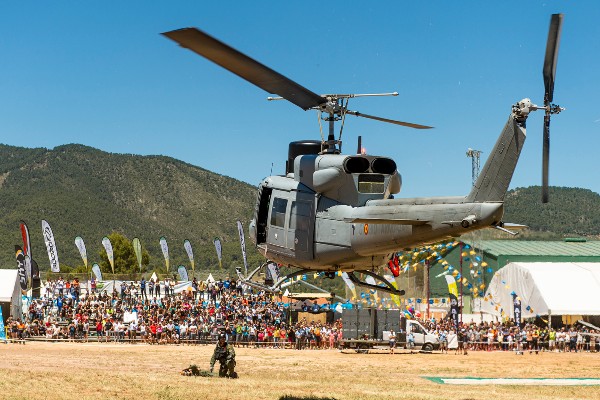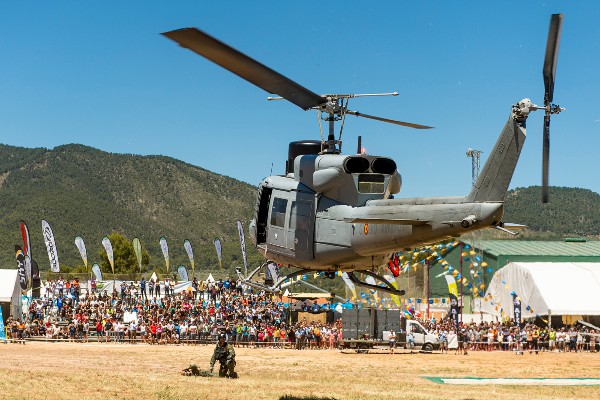 In the program, we must highlight the XXI International Air Film Festival, in which the best directors will show their films connected with flying and they will participate in the contest. Registration for the film contest is already open; if you are a filmmaker and want to participate with a movie, go to fiaelyelmo.com/cine/en/xix-international-air-film-festival
And also, some days before the International Air Festival, the prestigious Open XC El Yelmo will take place, which in its sixth edition will show again the great possibilities El Yelmo offers for distance flights. We have participated in previous editions and we've always achieved outstanding XC flights from the Sierra de Segura, with many pilots beating their personal records. Totally recommendable if you are into XC!
The Segura de la Sierra council and the Jaen regional government bet for this event, which attracts thousands of visitors to Sierra de Segura each year.
Star Wars night show during last year's edition.
For more information visit http://www.fiaelyelmo.com/