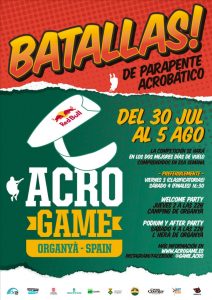 Spain's "Magic Mountain" for Acro lovers from all over the world will host for the third time this high-level Acro Game, in which 15 of the best pilots of the extreme paragliding discipline will display their skills in duels of 1 vs 1. Not only must they show innovative and complex routines, but also copy and better the execution of the tricks performed by the rival. The competition will take place on the two best flying days of the week between July 30th and August 5th, preferably on Friday 3rd (qualifications) and Saturday 4th (finals).
In front of the organization is multiple Acro world champion Horacio Llorens and, as in previous editions, the format of the Acro Game will be based on battles in the air by couples.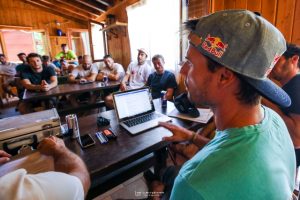 Each rider must challenge his rival by performing the most demanding maneuvers he can, by turns. The opponent must then copy those maneuvers correctly and if he fails he is granted one of the letters of the word ACRO. The first pilot of the pair that receives the four letters is eliminated, and the winner moves on to the next round.
World top pilots, 15 in total from 11 different countries, will compete face to face in Organya, to show who the most technical and daring pilot in the competition is and claim victory in the Acro Game 2018. Among them are François Ragolski, Theo de Blic, Tim Alongi, Eliot Nochez, Nicola Donini, Jack Pimblet, Bicho Carrera or Veso Ovcharov, besides Horacio himself.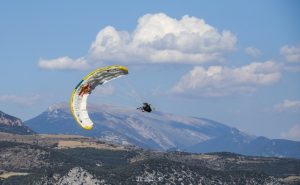 A significant change this year is that the takeoff will be closed during the approximately 2 hours that the finals will take place, to complete the program in the best possible way. According to the organizers, this is expected to happen on Saturday August 4, at around 4:30 p.m., and they ask for the collaboration of all the pilots who are in the area to keep it in mind: "As soon as the finals are over (around 6:30 p.m.), the takeoff will be cleared so that we can all enjoy and share the sky of Organya", they explain.
+Info: www.acrogame.es