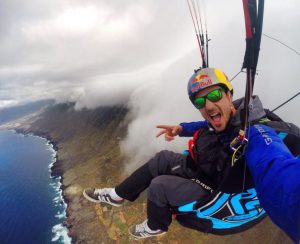 The westernmost of the Canary Islands (Spain), El Hierro has aimed at adventure sports for a long time as means to promote tourism in its magnificent natural territory, declared a biosphere reserve, and especially paragliding thanks to the optimal conditions of sea breezes and huge slopes offered by the natural amphitheatre of El Golfo (the Gulf). Their annual paragliding meeting, the oldest in Spain, and the frequent presence of top-level international acro pilots that find there a perfect place to train their extreme maneuvers during the cold months, have been making it an ever-popular destination for paraglider pilots. In the wake of this, the local government of El Hierro and the Canary tourism promotion body, Promotur, launch this marketing action whose hook is the chance to win a personalized acro course with one of the best pilots of this discipline of all times, Horacio Llorens. The idea is to reach a wider specialized public and present internationally the advantages of this beautiful island for paragliding tourism among European pilots.
Air Academy El Hierro – The contest
The www.airacademyelhierro.com website brings together extensive information about El Hierro as a paragliding destination, and it also houses this original contest, which consists of a series of questions that you must answer in an original way in order to persuade Horacio to fly with you. The world acro champion himself will be the jury of this competition and will select two participants, one of amateur level and a pro one, who will fly with him and receive a master class of what he does best: Acrobatics!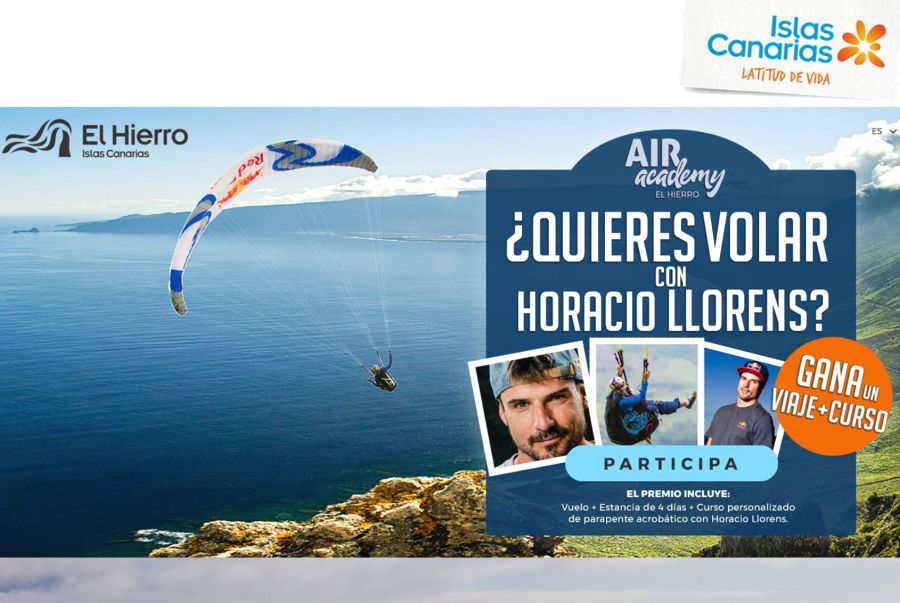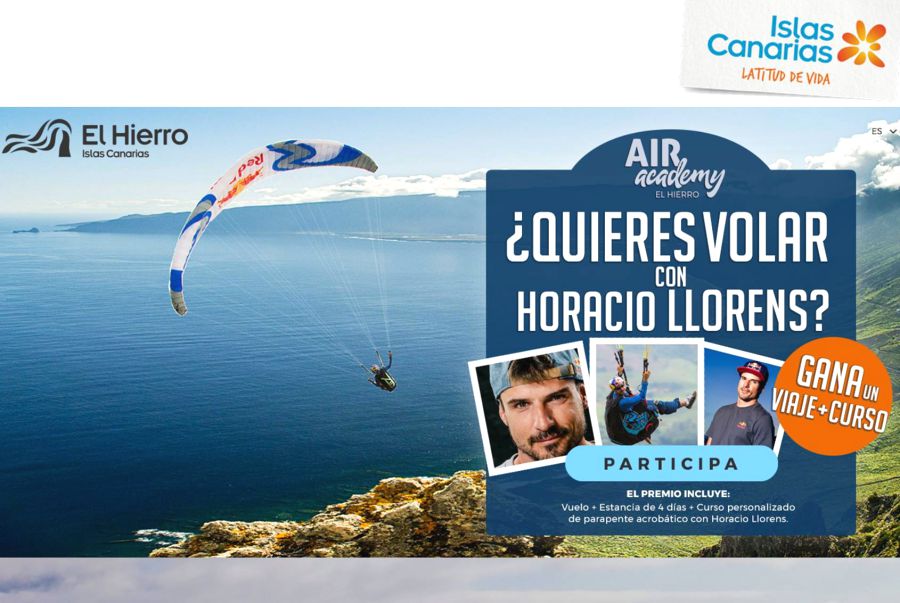 The winners, who will be announced on December 6, will also receive the plane tickets and accommodation for their trip to El Hierro to fly paraglider with Horacio Llorens over the impressive Valley of the Gulf, from February 19 to 25, 2018.
The contest is only open to pilots resident in Spain (except Canary Islands), Germany, United Kingdom, France, Ireland and Italy; they must be federation members in their country of residence and have a valid international licence.
For those who are left standing and wanting to learn personally from Horacio, three amateur videos will be produced with the winner of basic level including simple tricks, and three others with the winner of advanced level. The 6 videos will be tutorial and will serve as a reference and guide to any paraglider pilot. To record all the action, a 'making of' video will be produced as well.
The contest is open until next December 3rd, hurry up!
+Info: www.airacademyelhierro.com
*Featured photo: Guelillas El Hierro / Facebook