November 1st, 2016, brought superb conditions for XC to the Brazilian Northeast, where several personal bests were broken, with a number of flights exceeding the 400km barrier and two of them on EN B (easy intermediate level) gliders – including the new paragliding world record to declared goal of 425 km! The owner of Air Cross, Konrad Goerg took their new high EN B glider U Cruise from Quixada to Miguel Alves for a total distance of 440 km, after passing his declared point with altitude to spare. This is also a new German record.
"I was 2000m above goal and landed in Miguel Alves as there was no landing at the declared Point" said Konrad.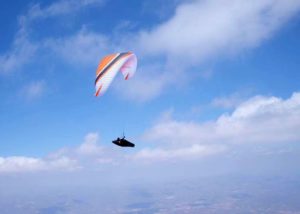 "I was flying our high EN B glider released just one month ago, the U Cruise, on which we worked for 3 years, and I'm very happy with it as it is very safe and also fast", he commented. "During the first part of the flight I had strong winds of over 55km/h and I reached 100km/h at some points", explains the record-maker. "Fortunately, I could stay high most of the flight, with only one low point when I almost touched the ground". Konrad arrived in Alves by 5pm.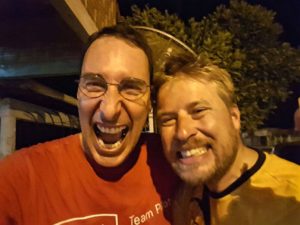 On the same day, Nova Team pilot Josef Edlinger outstripped his personal record flying 435km on the same route flying on the new high EN B Phantom, the 100-cells paraglider. This is the longest flight on an EN B glider for an Austrian pilot. You can see his tracklog here.
Other +400km flights of the day include the new Portuguese record set by Eusebio Soares with 456,7 km on a Niviuk Icepeak 7 (EN D) glider, as well as the Austrian record by Alexander Robé with 456,5km on an Ozone Zeno (EN D). Carlos Lopes from Portugal covered 448,5km on a Triple Seven King paraglider.
Congratulations to all the pilots!
The season is still hot in the Northeast, with more pilots from all over the world arriving every day to fly big distances and break marks.
*Follow the Brazilian activities on Facebook: https://www.facebook.com/quixadaaventura/ and https://www.facebook.com/termikzone