The Niviuk team has developed the new Icepeak Evox as a result of years of research with new materials and a renewed structure. After some time out of the competition scene, the Spanish manufacturer made their come back with this 2-line CCC glider at the Paragliding World Cup Super Final , in Baixo Guandu, Brazil, last March.
With 7,6 aspect ratio and 99 cells, this wing features improvements to the leading edge, such as the SLE design (Structured Leading Edge), that, according to the firm, provides more stiffness for the front axis, without losing flexibility in the rest of axes, what makes it possible for the wing not to become deformed at high speeds.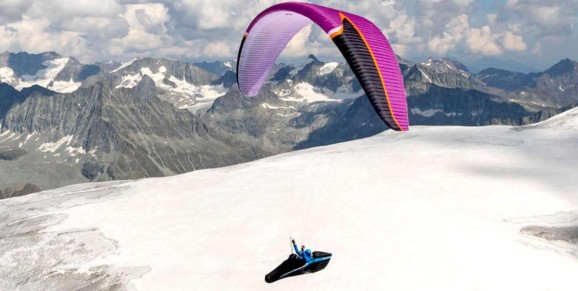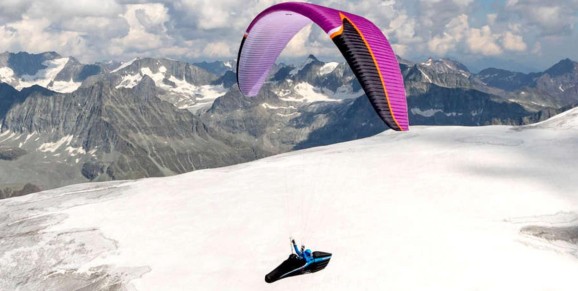 Regarding new features of the Icepeak Evox trailing edge, Niviuk has reinforced it with little ribs, to obtain better pressure distribution in this part of the wing, therefore reducing resistance.
In addition, the STE system (Structured Trailing Edge) improves the accelerated profile, which, in Niviuk's words, also offers less resistance and, consequently, better performance.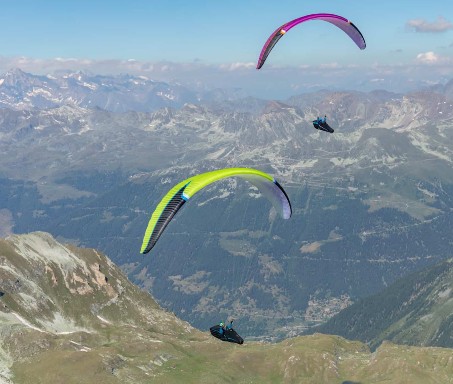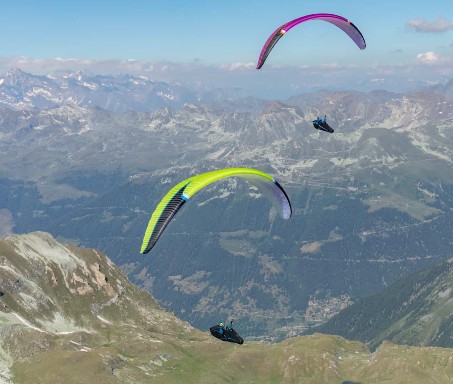 Concerning new materials, Niviuk claims to be the first firm using Nitinol rods, assuring it will enable the wing to keep an adequate profile shape, even after folding it in a rush or not in the correct way
All these improvements make the Icepeak Evox a competitionmachine that, as Niviuk claims, behaves efficiently in thermals, is stable for pitch and roll, and it offers reliability to the pilot, so that he or she can focus on the competition.
The Icepeak Evox is manufactured in 3 standard colour combinations, offering also customized options, and it is available in 6 sizes, all CCC certified.