The Mac Para Pasha 6 is a PERFORMANCE tandem glider; yes, in capital letters: a floaty wing offering nearly 10 points of glide and a flat and very effective turn, ideal to help you stay always among the highest wings. The new two-seater of the Czech manufacturer is also docile, manageable, predictable, and comfortable to fly since it barely moves with the turbulence, which puts it within the reach of most pilots.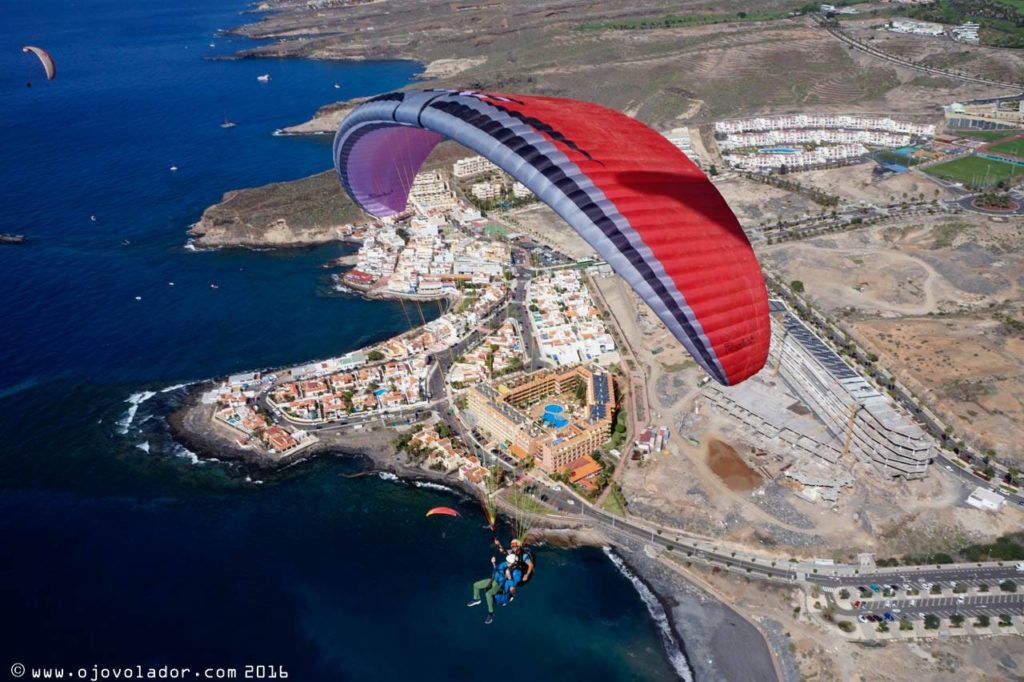 These qualities, especially its superior glide and performance, as well as a light inflation, make it one of the best tandem wings we have tested. A tandem paraglider very hard to beat, because it offers a rather flat turn, ideal for scratching any lift, but that also allows you to "squeeze the juice" of it and do some good wingovers.
The Mac Para Pasha 6 is certainly a model that any tandem pilot should keep in mind; with it you are going to make your passengers enjoy while you have a great time handling it in the air, almost like a solo glider. ?
The Pasha 6 has a moderate aspect ratio of 5.25, 58 cells, and a weight of 7.5 kg in this size 42. The weight range is 130 to 220 kg, and it behaves brilliantly in all of it. In this range, it is certified EN B, but the manufacturer has decided to also approve an extended weight of 115 to 130 kg, which will sit in the EN C category.
After several test flights, we are very happy with it since the whole of its capabilities and features place it atop the "Olympus" of tandem wings.
We are now completing our full review of the Mac Para Pasha 6 where we'll reveal in detail all our impressions, and we will show you many pictures – it will be posted here in Ojovolador very soon. Meanwhile, we hope you enjoy the video.
+Info: www.macpara.com