The Italian athlete and Gin Gliders test pilot took the 2016 title of the top paragliding competition circuit in Governador Valadares, Brazil, at the end of January 2017, where he became the first competitor to ever win the PWC Superfinal twice. In a tight comp, with a record-breaking 10 tasks and nearly 1000 km flown, Aaron Durogati took the new Boomerang 11 to the podium after being first in goal twice and displaying a regular performance during the entire competition. With a strong mind and intensive training under his belt, the PWC champion also credits the glider for his good results, a wing that offers two main advantages, in his opinion: amazing climbing performance and the highest top speed.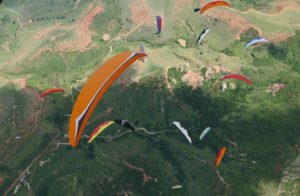 In this interview, we talked with him about this Superfinal, his glider and the flying, and about his next goal, the X-Alps race in July 2017, where he expects to beat 3-times champion Chrigel Maurer.
Aaron, you are the first pilot to win the Superfinal twice. How does it feel?
Well, it feels great, I'm very happy!

Was it difficult to take the title this year?
Of course, it was difficult but I felt in a really good shape. I was training a lot for being well-prepared for the comp, so I thought from the beginning it was really good, and also my new glider was performing very well, which also helped me a lot. To win a competition is always difficult, but I had a very good feeling and I felt on a really good shape, so in a way everything was going good since the beginning.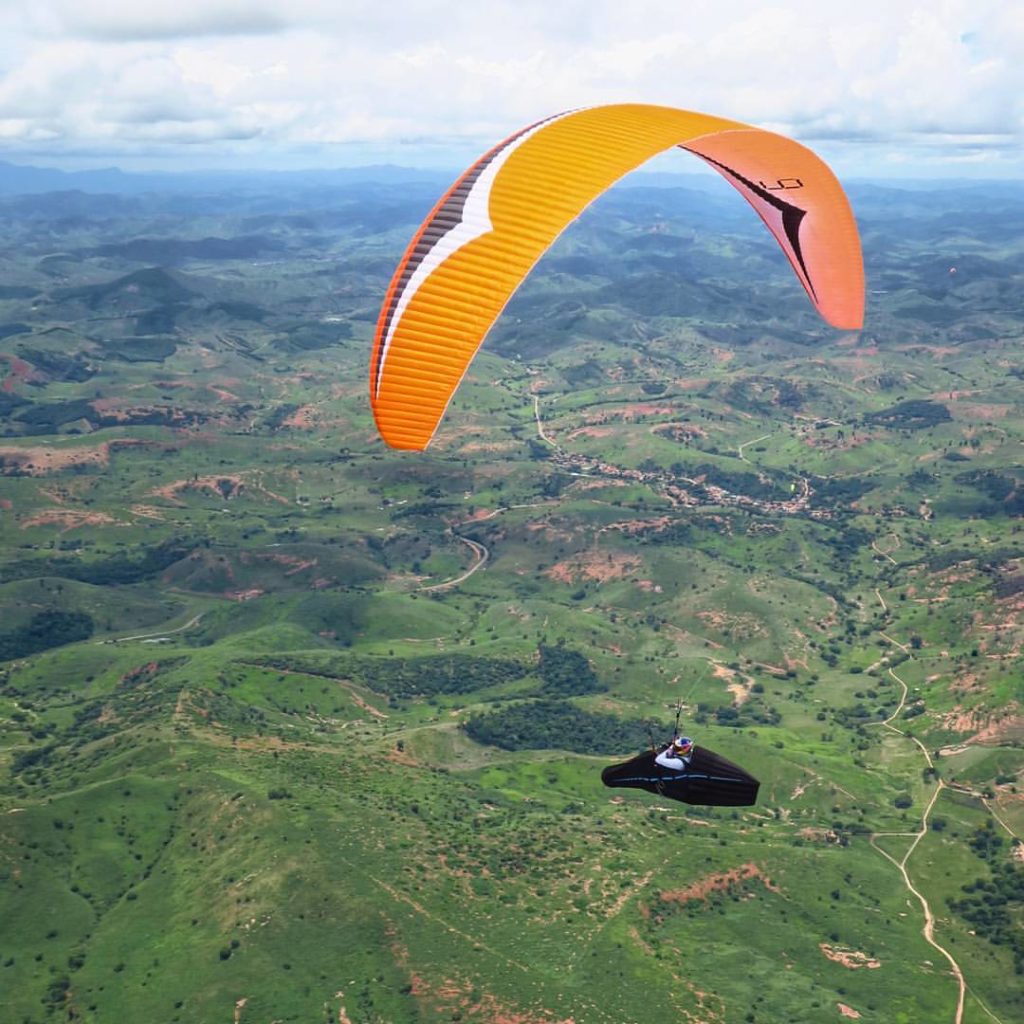 With the Boomerang 11, I know that when I'm in the final glide with altitude I will be passing the other pilots
Pilots are very interested to know more about your new Boomerang 11 and how it compares with the Ozone Zeno, flown by the most competitors in Brazil. What can you tell us about it?
The glider is, for sure, climbing very good. And something that the Boom 11 does really good is that when searching the thermal it gives you a lot of feedback. That's also thanks to the aspect ratio and the profile. You get a lot of feedback, so basically the climb is really amazing when circling in some big thermals, where you have to search for the best climb. And we have the highest top speed, which is also very good because I know that when I'll be going in the final glide with altitude I will be passing the others.
How's the sink ratio?
I don't know… It's fast! It's not that I don't care about the sink rate, but if we are flying full bar it means we're probably high so [it's not so important].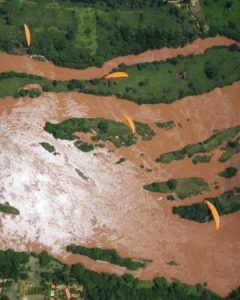 What would you say is the best of the Boomerang 11?
I'd say it is the climb and the speed together. Climbing better than the others allows you to be higher and flying more relaxed, and then having the fastest glider gives you this facility on the final glide which is really good.
Did you have the chance to work on the development of the Boomerang 11?
This time I was not working on the glider because I was very busy in the autumn, I became a father, so I was not in Korea at that time. I use to work for Gin but this time it was Idris and Michael Siegel, Moonseob and of course Torsten… I got the glider a few days before I go to Brazil.
Did you feel comfortable with it from the beginning?
The glider is a little bit more demanding to fly compared to the Boom 10, but after a couple of hours of flying it felt like a toy.
It seems like every year the level of pilots is higher, how was this Superfinal competition?
The pilots level is getting higher, of course. There are more pilots coming up, but finally, if you just check the ranking, it is more or less like the pilots who were always good are still there in front. So, it's becoming more difficult… yes. What can I say… But I won it!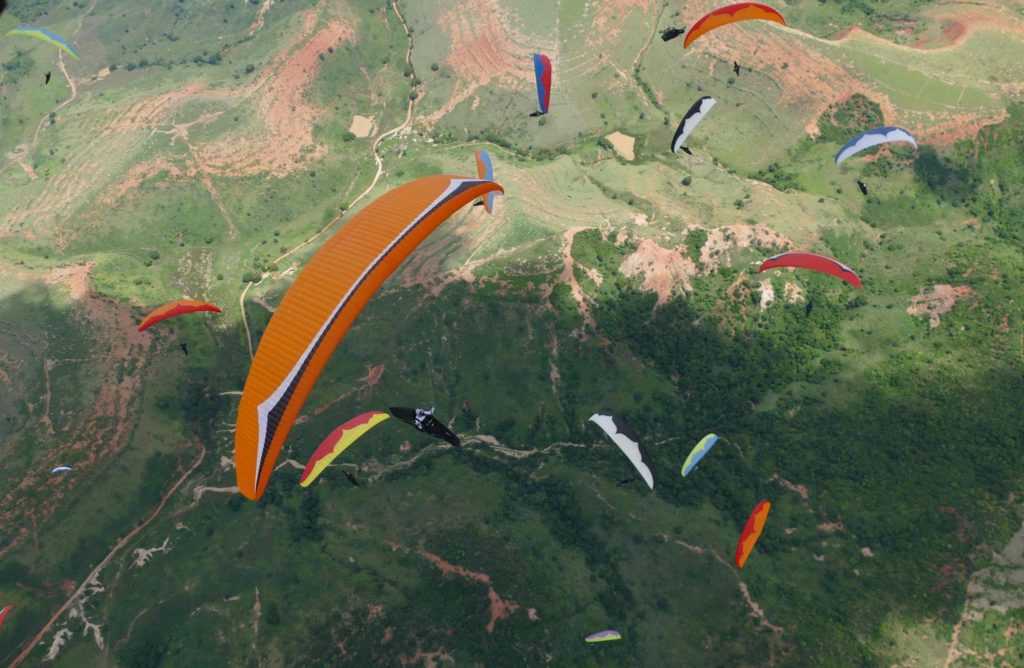 We saw new types of tasks in this Superfinal, with different cylinders. Do you think these tasks offer more choices for racing to the pilots or different tactics involved?
Yes and not. Exactly in a competition like this, after a few tasks when there is already some points difference between the pilots I don't think those tasks are really necessary, because in the end in a place like Brazil the gaggle was working really good, as the thermals are not hard to find, but to find the best climb is pretty difficult. So, with the gaggle you are so much faster… when you fly like with 30 pilots all split out, in a few turns we center the thermal well, then we climb, then we go. We fly together. The most efficient is to fly with the group. If you want to try something, in my eyes, you [better] try by the end of the task, to be in a better position or to be higher, or to take the risk at the really end – in a competition like Brazil's. If it is about the Alps, like big mountains and you have a ridge, you may run in front; but to escape from the big group -apart from some rare occasion- is not easy.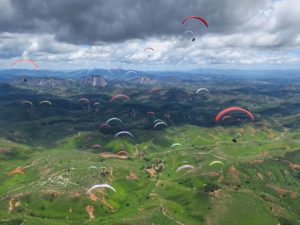 This year you had tasks every day with only one rest day in the middle. When you fly a long competition like this, how important is to be physically fit to win?
At this level, everything is important, I think for me it was really good. Of course, ten tasks is a big effort for any pilot, but for me it was basically even better, as I'm used to train a lot and I'm very fit. And anyway, I was running to the take-off every day before the task so it was fine for me.
Do you think it gave you any advantage?
Maybe with the pilots that are not in the top of the ranking, yes. But I think the top pilots don't have any problem if it's going to be 15 tasks…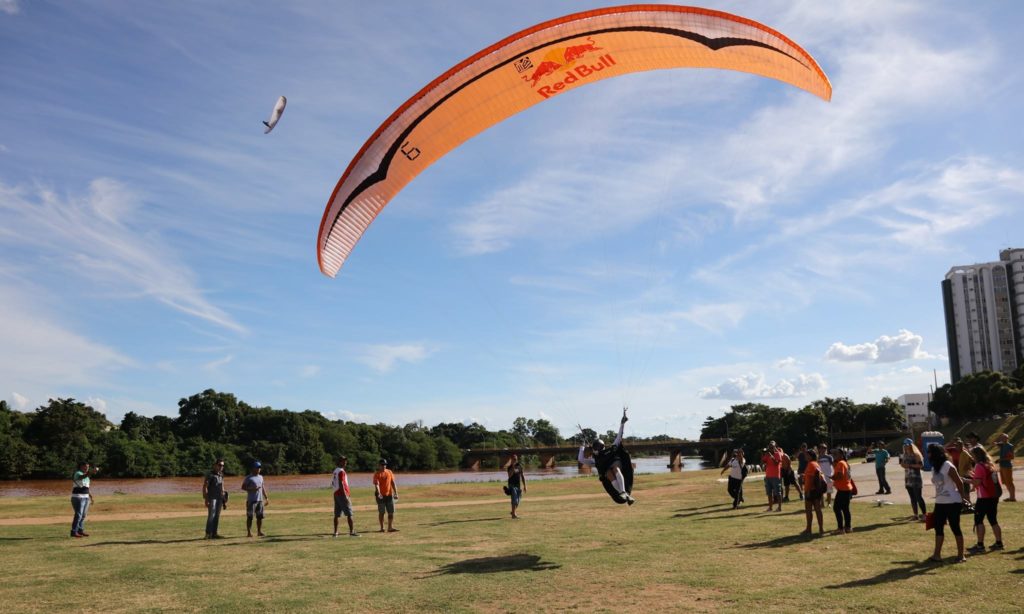 What was your best task, the one you enjoyed the most?
Probably the one I won. I actually was the first in goal twice. But once, because of the leading points I was then third. That one was really cool because it was the first task and then I really realized that I had a good glider, and in the final glide I was passing many pilots on full bar, exactly when it was pretty strong with thermals lifting a lot, and I could stay on the full bar. That was pretty cool, I really like to fly full bar, it's a nice feeling.
Did you make any mistakes?
Of course, you make many mistakes, but everyone does and I didn't do anything really bad. Finally, I am also pretty proud that I was -I think- the only pilot who made goal in every task, which is for me also important in a matter that I can see for the X Alps: that I'm not in a good shape only for competition style of flying, but also for cross-country. I can more or less save myself or I manage to save myself every time, and get to the goal even if sometimes later. That's something good.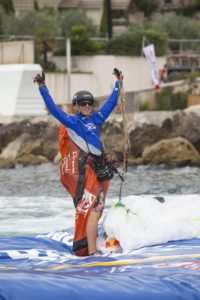 I suppose your next goal is the X-Alps, how do you feel for that?
Confident. I'm preparing, I feel good, as my physical preparation is going forward and good. And I will have a very good team, I have a new supporter because Ondrej [Prochazka], who was my supporter from the very beginning, is going to be [in the race] this year too. We will prepare many aspects, we have done many mistakes in the last editions between X-Alps and X-Pyrenees, and we tried to learn out of it, and I hope this year we will be doing better. Of course, I think I can win.
It seems that Chrigel is very very hard to beat…
Yes, of course Chrigel proved three times he is the best; he is still the best until someone beats him. But It's really cool to have someone so strong, which motivates me to become better and better. I will be trying my best, and we will see.
What glider are you going to fly? Are you preparing a new glider?
Yes, I'm working with Gin, but I'm not sure yet, we'll see. It's still early. I will be trying different gliders, see what Gin is going to do with the prototypes, and then I will take my decision, in the next months.
Will you continue doing the PWC?
Yeah, I like it. I want to win one more!
+Info: http://aaron-durogati.com/ y www.pwca.org
*You can follow Aaron's adventures on his Facebook page:  https://www.facebook.com/AaronDurogati/