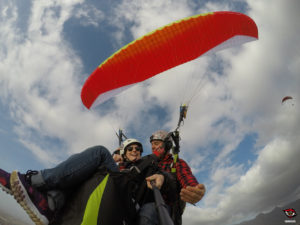 We just received the Advance Bibeta 6 and, so far, we have done a couple of flights with it, a first contact that left us open-mouthed. Regarding details and finishes we can say that, today, Advance seems to be above any other manufacturer, at least of the tandem wings that we have test-flown at Ojovolador: it weighs 6.95 kg, has three very short and manageable risers of 32 cm (it is the first 3-line tandem wing we have flown), shark nose, unsheathed Magix Pro Aramid lines, jam cleat to keep big ears in, special tape for the trimmers, low-friction ceramic brake swivels, handles in different sizes…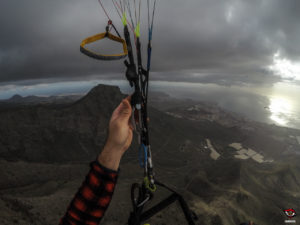 Available in two sizes, 38 and 41 m2, we are testing size 41 that has a weight range of 120 to 225 kg, which is a massive 100 kg of margin! In our first two flights I loaded it to 170 and 165 Kg, a range in which the Bibeta 6 was fast and very agile.
Inflation: Very smooth and manageable.
Glide: Well, we'll see, but it seems almost unbeatable.
Turn: Super direct and dynamic; in only one turn you can build powerful wingovers. To climb in thermals it asks for brakes. The touch of the brakes is of a high EN B, but more physical.
In short, and before we fly it more, the Bibeta 6 seems to be delightful, a luxurious tandem wing to make your passengers dream, and to make yourself excited and happy on every flight. ?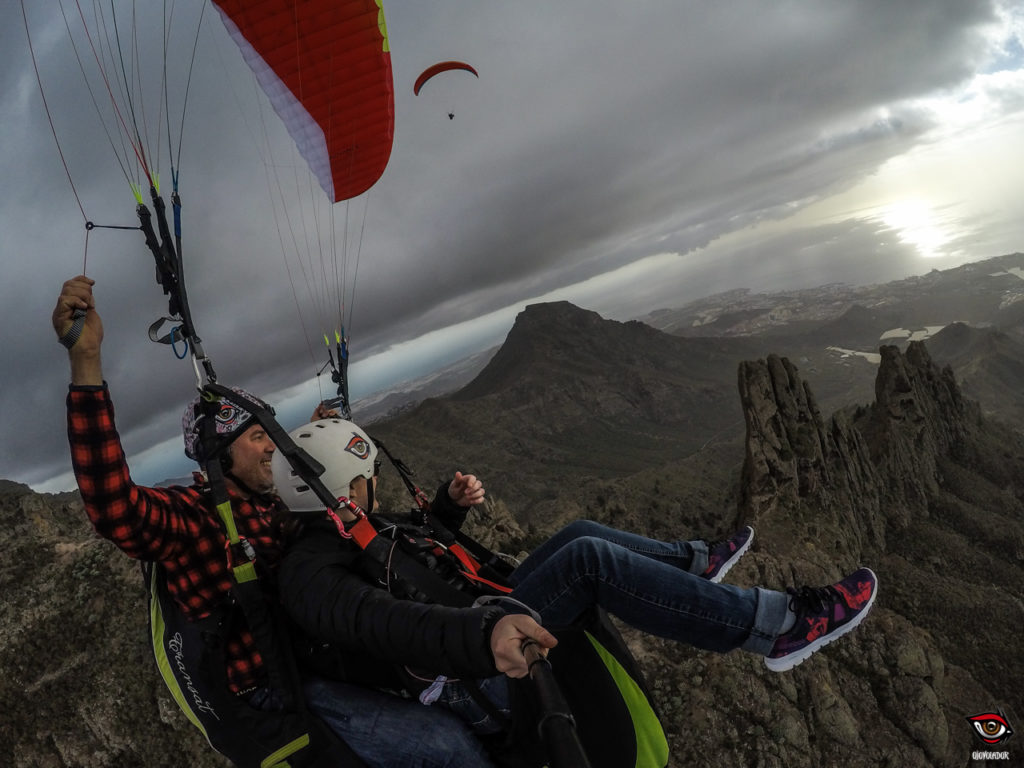 Our full review is coming soon on Ojovolador, meanwhile you can see some of our pictures of the Bibeta 6 in action.
+Info: http://www.advance.ch/en/products/paragliders/bibeta-6/