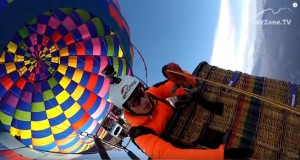 It is one of the most complicated paragliding acro maneuvers at the moment, a connection between two Sats –the 2nd one to the opposite direction- through an infinity tumbling, making the glider draw a complete sphere around the pilot. The Czech pilot managed to complete 9 Esferas using a Sonic 3D Proto paraglider from Sol, after jumping from a hot-air balloon.
Ondrej did the feat on December 28, 2015, in Montemorelos, Mexico.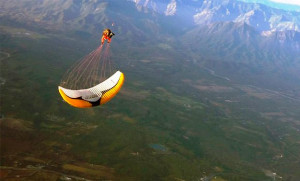 A technically difficult maneuver, the Esfera is composed of three distinct, synchronized, continuous and visible phases, the entry procedure to sat, then infinity tumbling and anti-rhythmic, and progression to the opposite side. Ondrej repeated the trick 9 times in a row for the first time since the invention of Esfera 5 years ago, by Pal Takats.
Photo: José Henrique Herrera "Fabul"