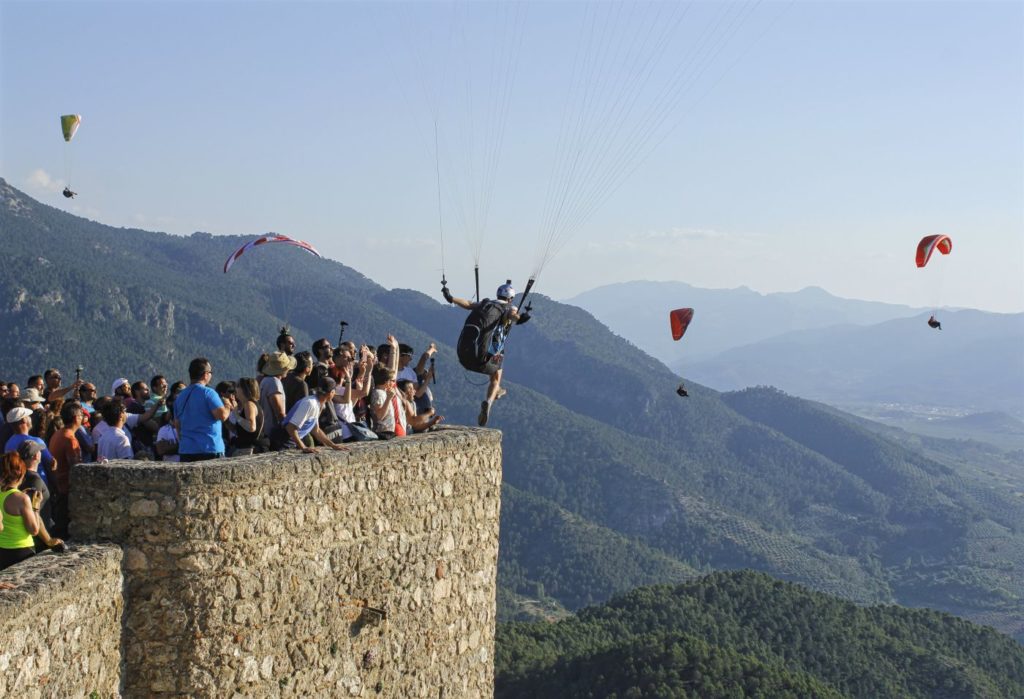 The fifth edition of this unique acrobatic show enjoyed unbeatable conditions for flying yesterday, Friday June 3rd, at the medieval castle of Segura de la Sierra, in Jaen (Andalusia). More than 15 top pilots took advantage of them to entertain the crowd and have fun doing what they know best: wagas, proximity flying, high-fives to spectators and even fetching drinks, while they performed high precision maneuvers around the historic building. The Monumental Acro was the opening event of the 17th edition of the International Air Festival of El Yelmo, the biggest paragliding festival in Spain.
After a tense wait for defined wind to launch from the Tower of Homage, a very technical one, finally the first pilots flew off, passing just a few meters above the heads of the public. At about 7 pm the wind was perfectly blowing on the south wall to allow every one of the invited pilots to take off, among them Raul Rodríguez, Horacio Llorens, Javi Tejeiro "Malaguita", Theo de Blic, Oscar Fernández, Yeray González or Tom de Dorlodot.
With some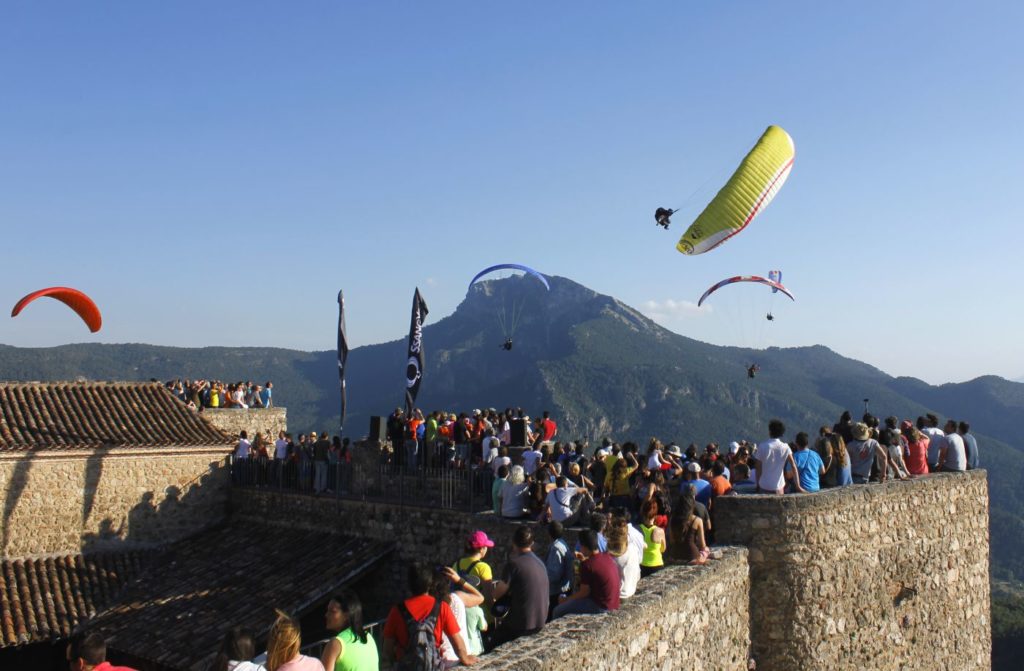 height over the Castle we saw pilots throwing infinities, helicopters, mc twists and sats with twisted risers. And closer to the castle the thing was about wingovers and wagas, with spectacular moments like Raul doing touch-and-go on the wall and soaring at high speed over the people, taking shouts from the public. Possibly the best edition of the Monumental Acro so far.
Monumental Acro FIA El Yelmo 2016
*The International Air Festival (FIA) of El Yelmo continues today and tomorrow with more acro shows at the landing zone, Paramotor Freestyle, a para-mountain race, the cinema festival and workshops for pilots.
+Info: www.fiaelyelmo.com