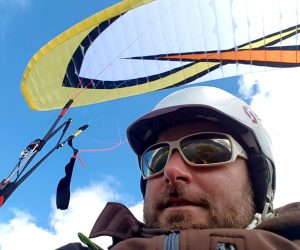 As announced by the end of 2016, the new owner of ITV just introduced the new team that will manage the French paraglider manufacturer company, the oldest in the market after 36 years of history. Regnier has been working in ITV for 10 years; in 2016 he bought the ITV boutique in Doussard (Annecy) and by the end of last year became the head of the company. Former ITV boss, Heniu Dyduch will be supporting the new team at ITV during a few months, to then go on with his new position as head of Aerotests, the French testhouse for paragliders certification.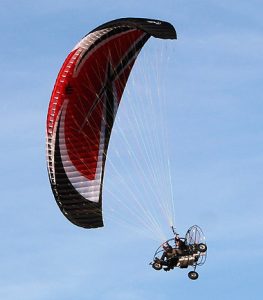 With renewed energies, ITV unveiled the projected paragliders they are working on, due to release in the next weeks. Among them is a 39.5m2 version of the Bulldog, their popular tandem wing for paratrikes, with an extended weight range up to 450 kg for heavy paramotor trikes. New as well is the Boxer 2, an entry level semi-reflex glider for paramotoring that will replace the Boxer after 7 years in the ITV range, offering offering maximum ease of use and good performance to be a "worthy" successor. They are also working on a single-surface model called Everest, intended as a light EN B wing for mountain lovers; and the Siam 2 in the EN C class, with improved performance. For paramotoring, the ITV team is working on a new intermediate model to sit between the Billy and the Fury.
The "shot of young blood" in the company will be given by Manon Cruciani, Alexandre Gignoux, Olivier Loyodice, Maulde Regnier, Justin Demenge and Mika himself, all of them paraglider pilots, who will reinforce ITV's communication strategies and increase its presence in social media. The company also has a new commercial space about 1km from the Doussard landing zone, and the quality control shop has doubled in size.
+Info: www.itv-parapentes.com