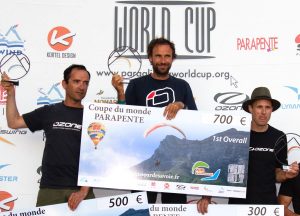 The Paragliding World Cup tour 2017 started on the last week of May in the heart of Savoie, in the French Alps, where 127 pilots flew 6 good tasks ranging from 73.4 to 128.6 km. Ozone team pilot and designer Luc Armant (FR), aboard his new competition design Enzo 3, won the event ahead of fellow Frenchman Julien Wirtz and Germany's Ulrich Prinz – also on Enzo 3.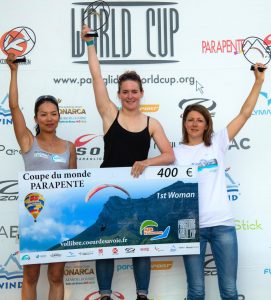 Young debutant Meryl Delferriere (Ozone Zeno), only 17 years old, took the women's podium, with Seiko Fukuoka (Enzo 3) 2nd and Laurie Genovese (Zeno) 3rd.
This is what the comp winner Luc Armant said:
"We've been very lucky with the weather, I have never seen 6 tasks in a row anywhere in Europe before. After eventually winning the first task by flying aggressively in front without other strategy than following my instinct, then I focused on winning the competition and changed my strategy toward trying to keep the lead without risking too much. I was helped by Russ [Ogden] and Hono [Hamard]'s advices and encouragements. In fact, I think I was also helped by everyone's support after the first task.
After months of hard work on the Enzo 3, It was a big relief for our R&D team to see our pilots happy and performing well. Many of them had just received their wing one day before the competition but the wing was not more demanding than its predecessor. During this competition, we flew in a great variety of conditions and in the end, I think the Enzo 3 has been rewarded for its overall agility, stability and glide."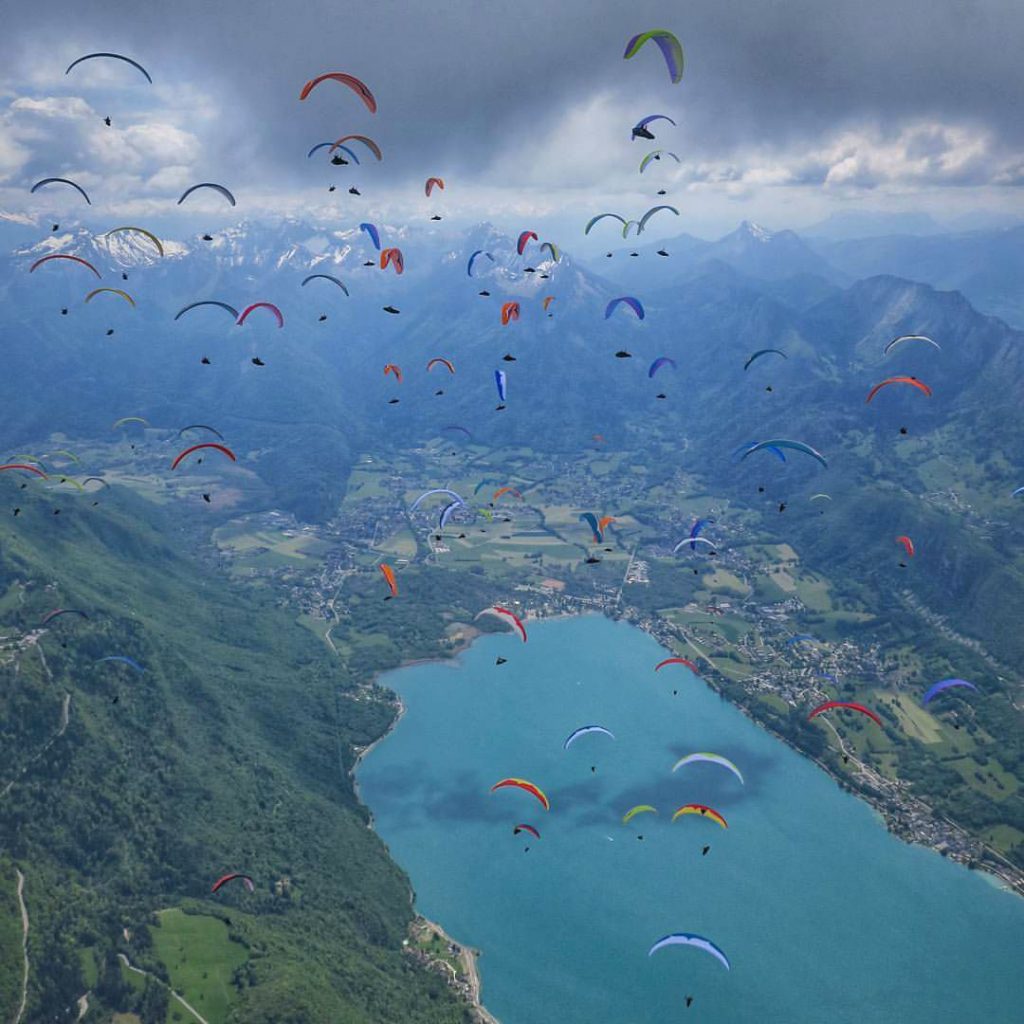 The comp was an interesting testing ground for the new competition wings, basically the 2 contenders of the Open class: Gin Boomerang 11 and Ozone Enzo 3. The Boomerang 11 was already seen at the Superfinal in Brazil, in January, where Aaron Durogati won with it, but Gin did some minor adjustments on it and the team seemed very happy with its performance. Ozone team pilots were also satisfied with the successor of the popular Enzo 2. The race was an imbalanced Ozone-Gin affair, with nearly 70% of the pilots on Ozone wings and 30% on Gin wings: Twenty-nine pilots flew the Boomerang 11, while 33 of the 90 pilots that were flying Ozone gliders at the comp had the newly released Enzo 3; 26 were on the high-EN D Zeno, and 29 on Enzo 2s.
After 6 days of racing, the comp ended on Friday after two serious accidents happened during the task. The organization expressed that "we feel that the sportive objective of the competition has been fully realised and it is not necessary to extend the event any further", so there was no task on Saturday. We wish the injured pilots a full and fast recovery.
The next PWC event will take place in Serbia on June 17 to 24.
+Info and results: www.pwca.org