Overcast skies and strong winds, it was not ideal for a cross country flight but it turned out perfect for a good test and control session with the Swing Nexus, the new EN C glider from the German manufacturer. We tried inflations, slow flight, all kind of turns, and even a little bit of free style.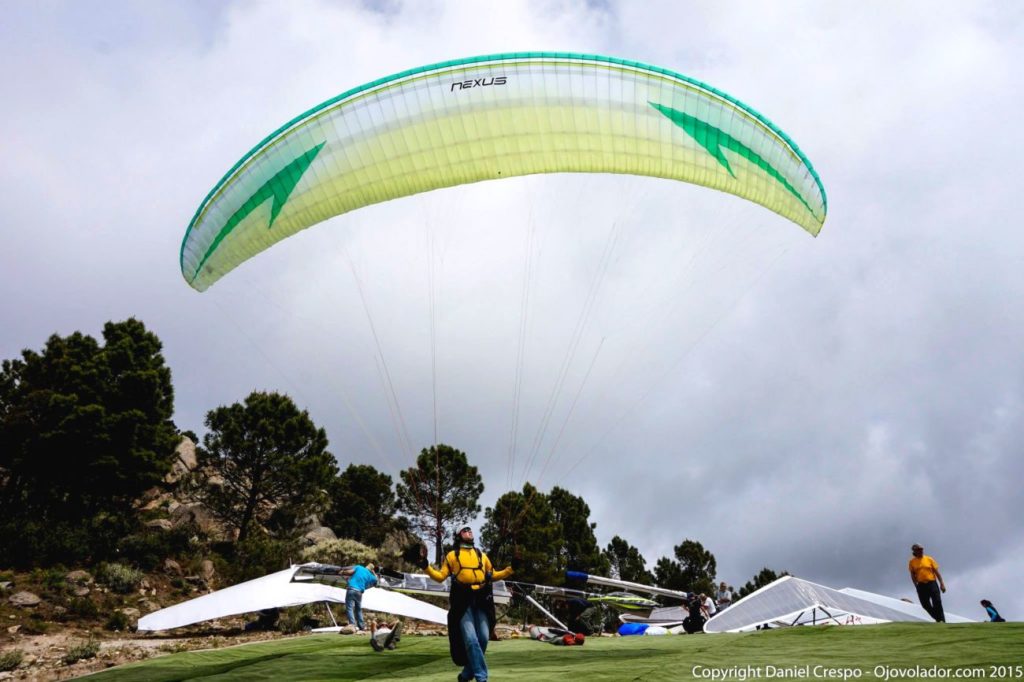 The Nexus is a well-balanced glider with awesome feeling at the brakes: short, direct and progressive, with precise and sportive turning behavior. It has top performance but it does not seem to be a nervous wing nor does it show any particular tendency to collapse.
This "accesible" EN C wing is good for thermal flight and also fun for free style as it is dynamic in turns, with high internal pressure and good characteristics for slow flight -even close to the stall point, for example, for difficult approaches.
In conclusion, we found it to be a balanced and versatile paraglider, suitable and competitive for XC, competition or recreational short flights.
The plan and profiles of the Nexus reminded me of a Core 3, Swing's EN D/competition model, but "tamed". Like the Core, it has no shark nose but it is just as powerful in its class.
In terms of performance, it gives a superior sense of glide, a ratio of around 11, at the top of its class. Maximum speed is more modest at about 54 Km/h, although it is fully usable. There is a special handle on the "C" riser for flying the glider at full speedbar, which can affect either the centre or the wing tips.
*See our photo album on Ojovolador's Facebook page here.
+Info: www.swing.de