With the Lhotse2, UP is launching the second generation of its light mid-EN B wing. It is based on the Kibo2 and, according to the German manufacturer, it is the perfect companion for all H&F, bivouac and travel adventures thanks to its extremely low weight of only 2.7kg (size 20) and very small packing volume.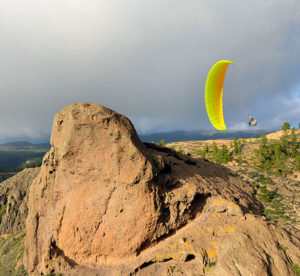 The UP-typical, precise handling, as well as excellent climbing and performance abilities make the new light glider perfect for long-distance flights, say at UP. As with the Kibo2, the Lhotse2 uses many new technical achievements, including the new negative 3D shaping developed by UP designer Franta Pavlousek.
Due to the high-quality materials used, the Lhotse2 is definitely intended for regular use and thanks to its ingenious inner construction, it is perfectly suited for a wide range of uses, from local mountain and thermal flying to cross-country flying as well as for expeditions and travels. It is suitable for pilots who want to step up from the A/low B class as well as for safety-conscious pilots and adventurers who appreciate a reliable and docile wing. The Lhotse2 is available in four sizes and two standard colors.
Vesuv gloves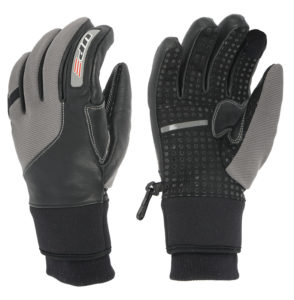 Also new at UP are the gloves Vesuv, which offer a comfortable fit even in cold temperatures. The combination of soft goat leather (water-repellent) and stretch, wind and waterproof material makes the Vesuv durable and flexible. The Vesuv is touch-screen compatible and enables the use of your equipment in the air. A special feature is the double finger touch that allows wiping as well as typing.
The gloves are available in 4 sizes (S-XL).