The RedBull X-Alps route marked for the 2019 edition was the most difficult to date: thirteen turning points across the Alps, on foot or on the air, from Salzburg to Monaco, their final destination.
This zigzagging line forced the athletes to cross the Alps several times as they traversed across Austria, Germany, Italy, Switzerland and France, over a fixed period of 12 days.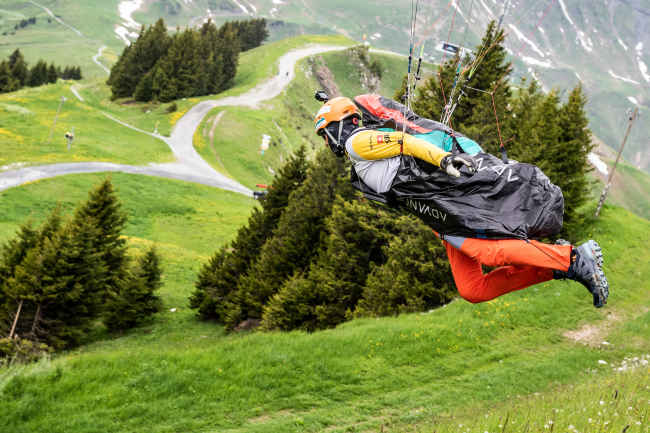 With 32 participants from 20 countries, the race was quickly led by Chrigel Maurer (SUI1), who set the pace as usual. Maxime Pinot's second place (FRA1) -Maurer's only chaser throughout the event- was never challenged either. The third place was shared, in an unprecedented circumstance, by Paul Guschlbauer (AUT1) and Benoit Outters (FRA1) who agreed to arrive together at Peille after a one-on-one 2-day final chase performed by Benoit that was full of drama and comradeship. Paul Guschlbauer has arrived 3rd the three times he's run the race. In his own words "training is what makes the difference" when it comes to competing in the X-Alps.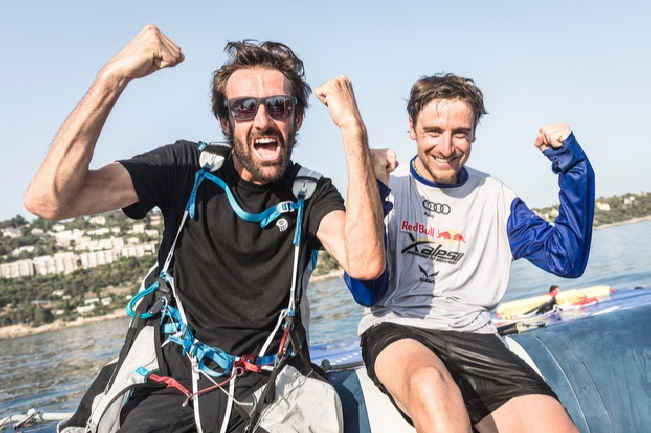 In this edition, we saw two female competitors in the race, Dominika Kasieczko (POL) and Kinga Masztalerz (NZL2) whom just like all the other contestants they concluded they need to rethink their training and preparation, now with a better understanding and the experience of the actual challenges in mind. Only 10 athletes reached the goal before the clock was stopped and made their epic flight down to Monaco. The 10th was Tom de Dorlodot, the veteran Belgian athlete who finally finished the race after 14 years of Red Bull X-Alps.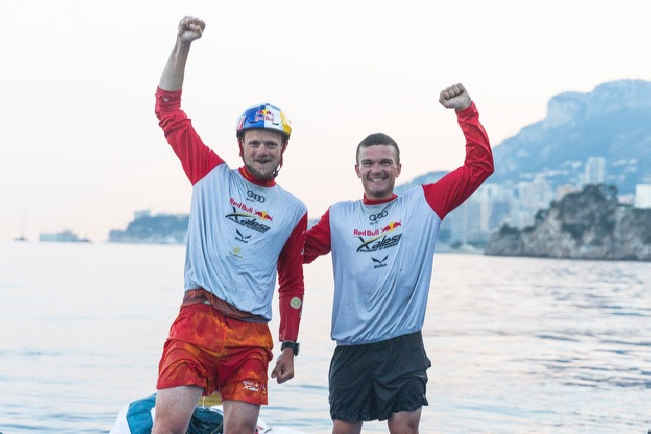 Ulrich Grill, who founded the event with the late Hannes Arch commented: "I co-founded this race with Hannes back in 2003 and you cannot believe how much the performance of athletes has improved. Ten years ago you would have expected a third of the field to pull out with injury or foot problems. These athletes are not just stronger, better prepared but also incredible mountain athletes and runners, not just paraglider pilots. Maurer's performance once again has been amazing, but he is not the only great athlete out there. We are seeing new young talented adventurers come through who promise to be great stars of the future."
So what makes Maurer such a difficult catch? Let's go over the stats of his latest X-Alps win: He finished the race in 9d 3hr using only 1 of his 2 available night passes. He hiked a total of 419.48 km in 77.2 hours and flew 1559.54 km in 39.6 hours, for a grand total of 1979 km.
On the other hand, Pinot's figures are substantially higher. He finished the race in 9d 21hr after spending his 2 night passes. He covered 464.2 km on foot in 86 hours and 1697.77 km on the air in 45.3 hours, for a total of 2161.97 km.
After deciding to use a single night pass on the final night of his race, Maurer made it to goal 18 hours before Pinot.
He is simply different. Chrigel's distinctive traits combine his amazing flying abilities with impeccable tactics and physical endurance. He can land and take off from impossible places like the "eagle" he is and find better weather conditions than the rest. There is no doubt that his assisting team must also be one-of-a-kind. But the only time Pinot closed in on Maurer was due to a minor mistake committed by the multiple champion on Day 3, when they arrived together at Leermos. The next day though, Maurer flew impeccably and was the only pilot to land on Titlis, sign the board and take off again toward Davos, ahead of the same storm that forced Pinot and the trailing pack to land. Pinot pulled his first night pass here and had to climb 2000 meters up. It was Pinot's last chance to reach Maurer, who simply never made a mistake again.
Finally, Maurer decided to trek overnight the last 50 km that separated him from his victory at Peille. And even during the symbolic flight down to the water raft on Monaco, Maurer displayed his unique flying capacity with an impressive landing without a bit of his wing ever touching the water.
Chrigel is a flying machine and a state-of-the-art athlete. As viewers, we are all expecting Maurer to win and at the same time, we wonder if he's ever going to be beaten. Maurer, who is now 36 years old, has won the 6 consecutive Red Bull X-Alps competitions that he's taken part of in 10 years: 2009, 2011, 2013, 2015, 2017 and 2019.
With an amazing pack of top athletes training hard to beat him, one can only salute the great Chrigel "the Eagle" and hope to see him in action again, setting the pace in the next edition of the toughest adventure race in the world.
+Info: www.redbullxalps.com