The new glider by Sol Paragliders, the LT1, is technically a wing equivalent to those EN-C certified, but, since it only has 2 lines, this would give it some characteristics that would place it out of that category, and would make it share certain parameters with EN-C certified ones, according to Lucian Hass, who wrote an article about it. (https://lu-glidz.blogspot.com/2019/06/ein-schaf-im-wolfspelz.html)
In that same article, Hass suggests that Sol may be opening the door for other manufacturers to launch competition paragliders which would be more accessible to handle, without having to stick to the strict standards of EN certifications.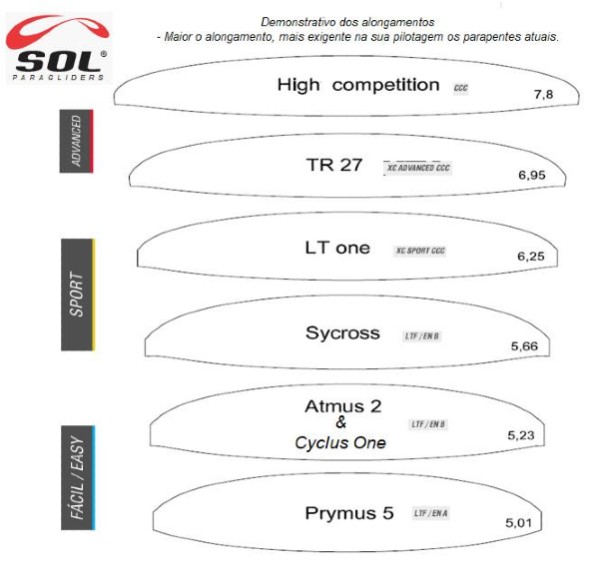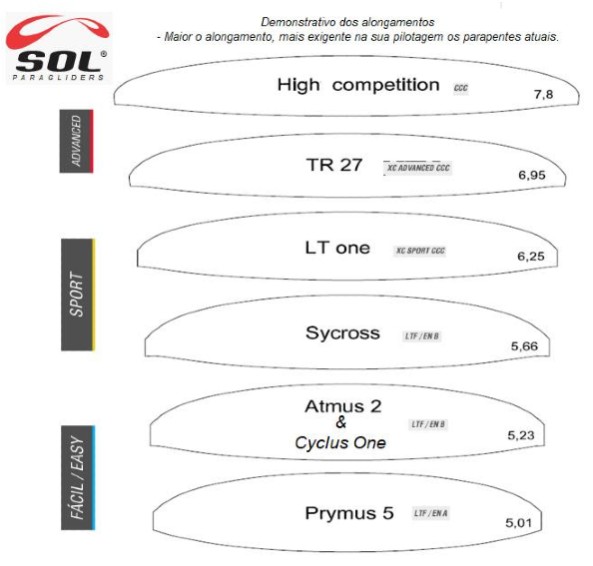 Sol's solution to avoid this certification, which can be ambiguous, has been to opt for the denomination CCC (CIVL Competition Class), for which the new LT1 fulfils all the requirements.
Thus, Sol proposes a wing with 6.25 aspect ratio and 66 cells, flown with only 2 lines, and which promises safety and handling comparable to those for a traditional EN-C, but with a much higher performance, thanks just to those only lines.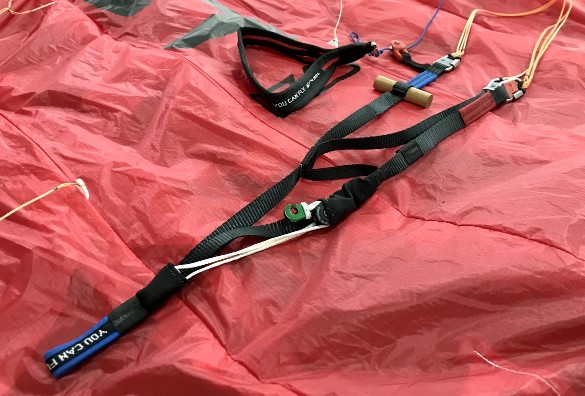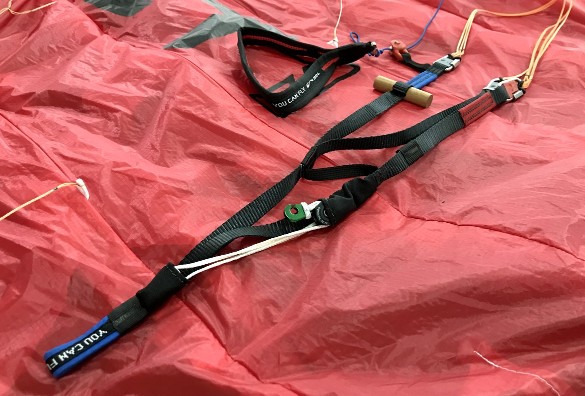 The Brazilian brand has already started to manufacture the LT1, and it is available in 5 sizes, 4 of which are CCC qualified. It is produced in 3 colours, and it presents all the manufacturer's technical and design features, to offer the greatest safety, durability and performance.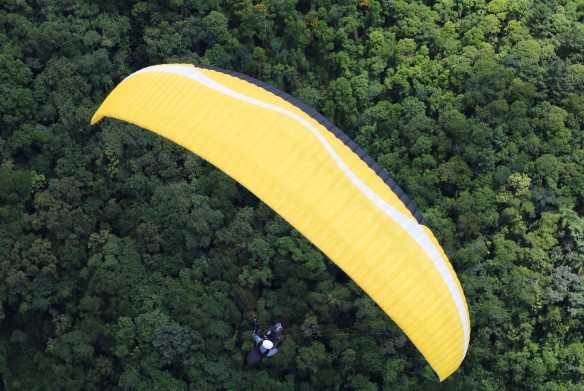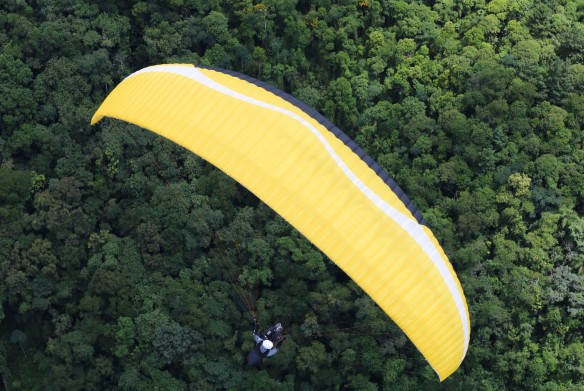 For more information, visit http://www.solparagliders.com.br/solid/lt_one.php