K2-4 Tandem
The new tandem wing is a proud successor of the K2 series, affirms UP, who focused in achieving a lighter, more robust and durable glider than its predecessor. With that in mind, the 4rth for passenger generation of the German brand counts with an array of improvements aimed at providing a better response both to the rigors of its professional use, as well as in terms of comfort and performance.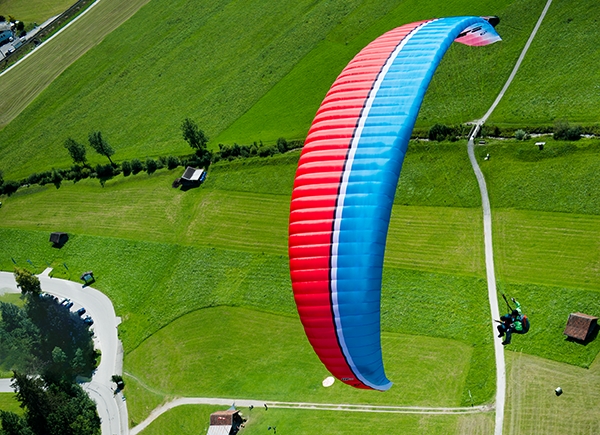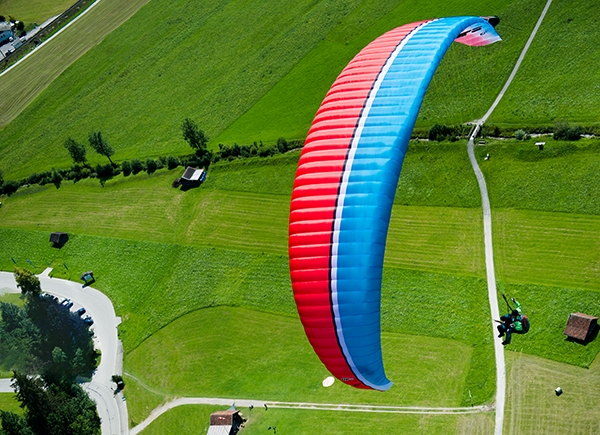 Among the innovations listed by the manufacturer, the K2-4 comes with new riser clippings for extra big ears made in a combination of highly resistant and lightweight fabrics and Snaplock clips for the handles. The K2-4 maintains its four lines but now in a new material, Elderid, of proved resistance in long term use. The leading edge was built with the technology inherited from the development of UP´s 2-liner, the Guru, while the 3D negative modeling provided a considerable increase in performance and a much cleaner nose without deformations, even at full speed, declares the brand, and the add that the double Everlast Porcher layer used from the nose all the way to half the chord of the wing has granted it robustness and durability while reducing 700 grams the total weight with respect to their previous model.
With this array of improvements, UP describes the K2-4 as a glider that´s easier to bring up, quicker and more comfortable to fly in a wider array of weather and weight conditions, while keeping the most valued trait of the series for professional and recreational pilots: ¨It feels like a solo wing¨, they affirm.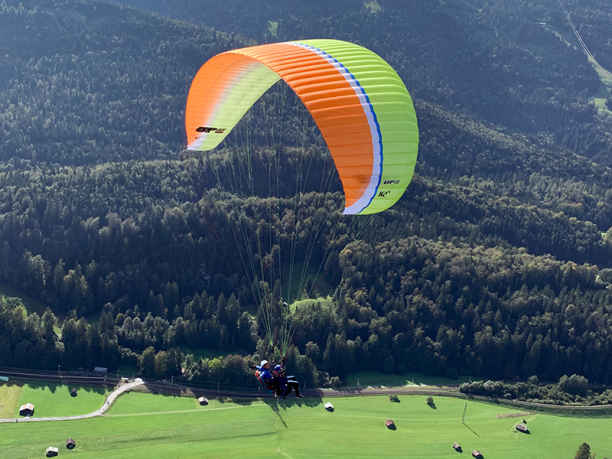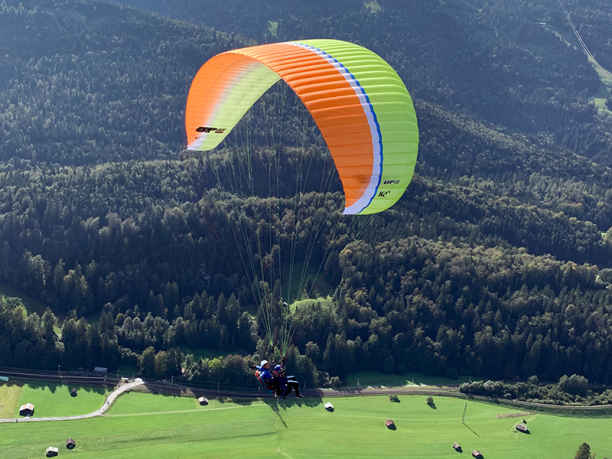 Certified LTF/EN B, both available sizes share the same aspect ratio, 5.4 points, and number of cells, 52. Size S/M, also recommended for solo pilots, weighs 7.2 kg and carries 100 to 120 kg (certification in progress). Size M/L, recommended for professionals, weighs 7.7 kg and carries 130 to 230 kg.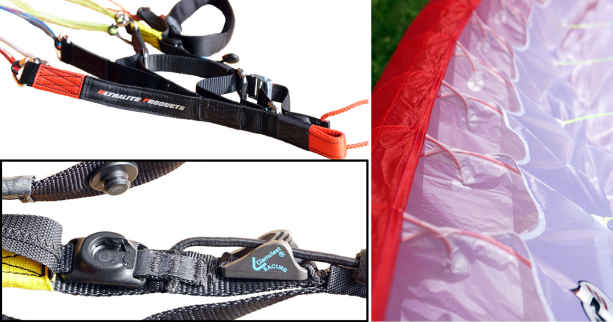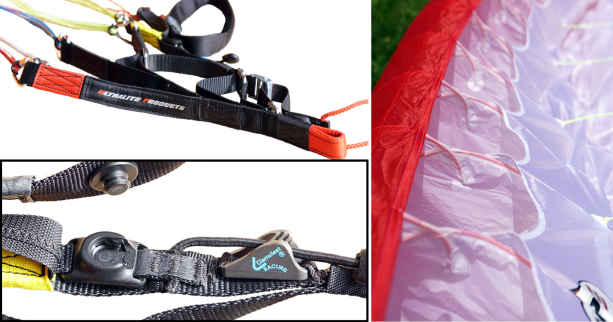 The available factory colors are lime/orange and red/sky and include inner bag and compression strap. Optional: compression bag, standard backpack and soft spreaders.
+Info K2-4 https://www.up-paragliders.com/en/products/paragliders/k2-4
Gym Bag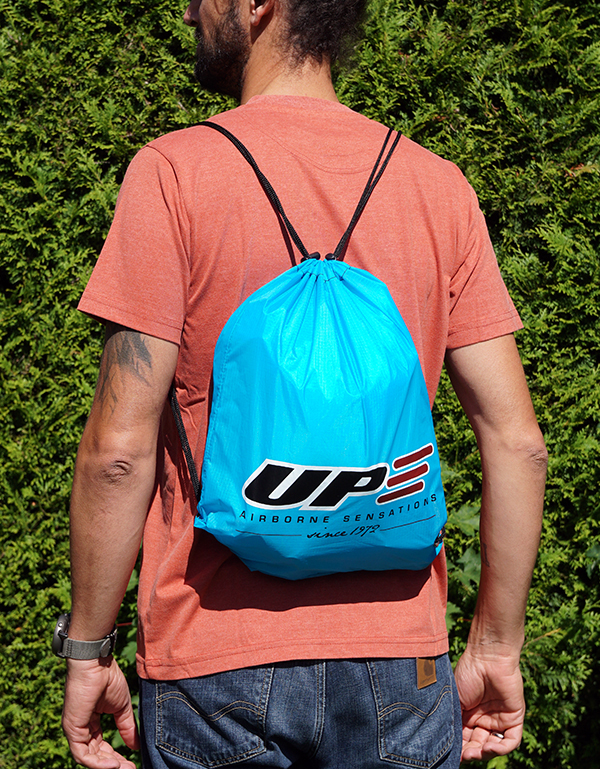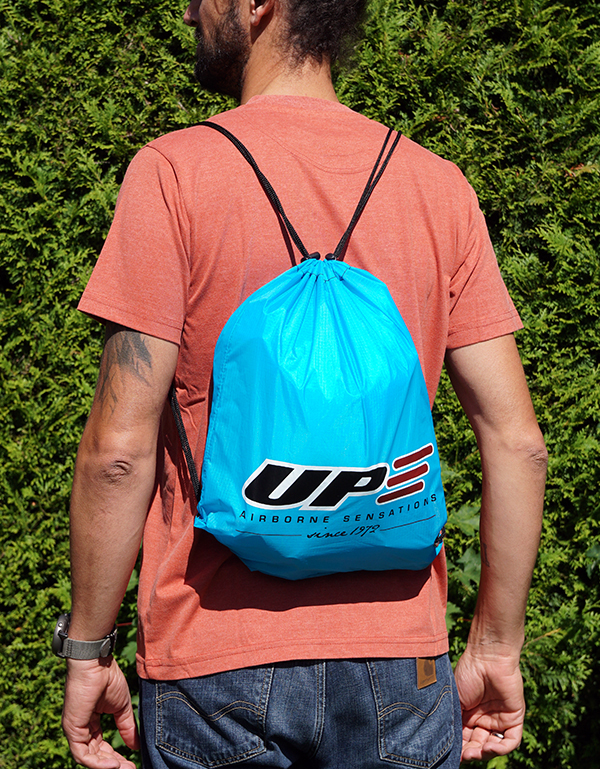 In a different line of products, UP also presents their new light bag made in paraglider fabric for the transportation of all sorts of articles. The new Gym Bag is light, flexible and roomy. With a 35 x 44 of volume, it offers ample space for all your personal and flying gear.
+ Info Gym Bag UP: https://www.up-paragliders.com/en/products/reserves-and-accessories/up-gym-bag