The second event of the US Paragliding National Championships 2016 closed on Saturday 15 of July after 5 valid tasks, 650km flown and an epic world record-breaking task of 224,3km, the longest race to goal ever, that 68 pilots completed! Josh Cohn was the winner, ahead of Jared Anderson 2nd and Brad Gunnuscio 3rd, all on Ozone Enzo 2 paragliders. Anderson claimed the title of US Paragliding Champion 2016, with Bianca Heinrich taking the female title.
Kari Ellis was the female winner (AUS, Niviuk Peak 4) and 2nd in the EN D class, with Bianca Heinrich 2nd woman (Niviuk Peak 4) and Canada's Nicole McLearn 3rd (Niviuk Artik 4). All three made goal on the 224km task.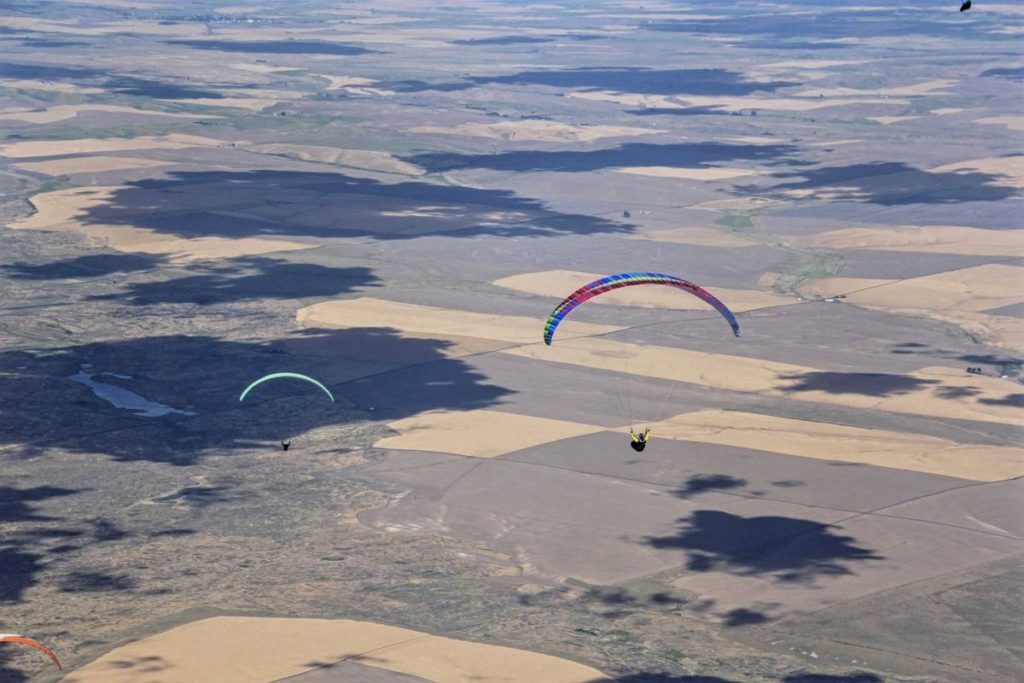 In the Sport class -with 45 pilots competing with gliders up to EN C- the winner was the youngster Tyr Goldsmith, 18, who beat his father and former world champion Bruce Goldsmith (3rd) on his first international comp, flying one of dad's designs, a BGD Cure. Second was Canada's Igor Tolsky (Skywalk Cayenne 5).
This is what Cody Mittanck (7th overall) reported about the comp: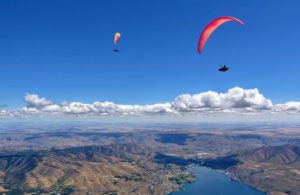 "Unbelievable. Chelan does it again! In the previous 2014 nationals, we set a world record for task distance at 205km. Last year Australia went even further at 215 km. Maybe it's manifest destiny or maybe Chelan really is just that GOOD, but on the penultimate day of the comp, after already 3 long and difficult tasks, we reclaimed the world record flying 228km! Not only is the distance mind blowing, but more than 60 pilots made goal, most of which crushed their previous personal bests. The leaders were deep in the bar, pushing their skinny comp wings to the limit, while getting hoovered under cloud streets and keeping their mouths closed through thermal hurricanes thick with dust. In these conditions it only took 4.5 hours to cross the goal line. Side note… local hero Matt Henzi wasn't satisfied with only one record for the day, so he continued on past goal to set the Washington state record at 310km. But the coolest story has to be Krista Auchenbach, who has never made goal or flown more than 100km, I guess there's no reason why your first goal can't also be a world record! Well done Krista. We had 5 tasks and in the end the most experienced pilots the US has to offer prevailed. (…) The only question now is how much further can we go next year?"
Kari Ellis also commented on the epic 224km task of the US Nats Chelan: "Very fast conditions – cloud base at +12,000ft, beautiful cumulus marking climbs and a strong tail-wind. We averaged more than 50km/h over the task, with ground speeds up to 100km/h at maximum glide. Most definitely the fastest (and easiest!) +200km flight I've ever done!"
"I'm really surprised and I wasn't expecting this at all", said Tyr Goldsmith. "What was great is that I could keep up with everybody, and I even caught up with the Open Class lead gaggle at one point on the last task!"
Full results: http://300peaks.com/index.php/chelan/results