Nearly 120 pilots, from 20 countries -but only half of them American-, competed at the 3rd FAI Pan-American Paragliding Championship and Open held in Baixo Guandu, Brazil, from April 1 to 8, 2018. After 4 valid tasks, Brazilian pilots were on the Top with Jeison Zeferino taking the crown of Pan-American Champion. Colombia was the best team, and Poland's Klaudia Bulgakow was the best female pilot. There were not enough women for an American podium.
The event enjoyed a competitive spirit and solidarity, according to the pilots, but it also had to endure the loss of a competitor, Alessandro Henringer de Jesus, who unfortunately passed away in an accident right after take-off on task 2.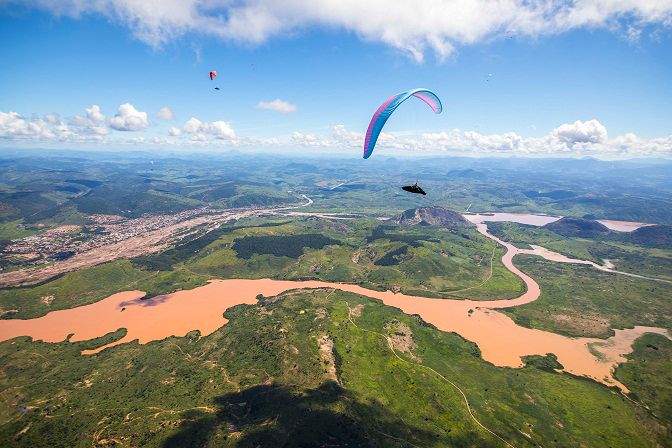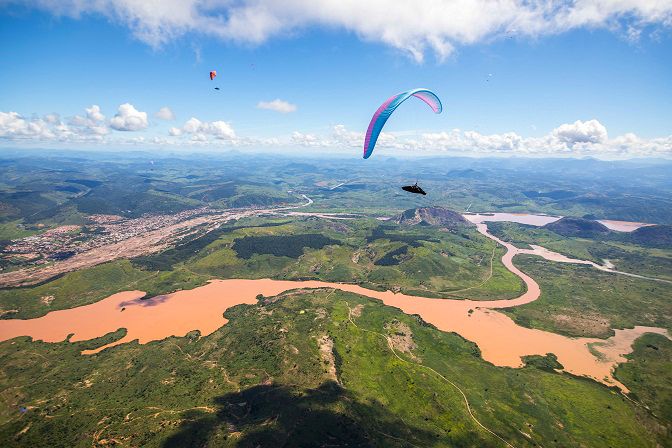 The tasks ranged from 78 to 38 km in differing conditions. After a good start with thermal conditions and nice cloudbases on the 2 first days, the first one won by Franz Schilter (PER, Ozone Enzo 3) and the second for Brazil's Leandro Henrique De Padua (Gin Boomerang 11), the 3rd day was cancelled to show respect and say goodbye to Alessandro.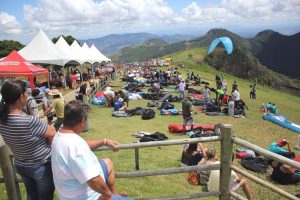 On Wednesday 4th, a 45 km task was flown, completed by 72 pilots with Venezuelan Daniel Zaragoza Gomez (Ozone Enzo 3) first in goal. After that, heavy rains stopped the paragliding activity on Thursday and Friday to finally allow for a last task on Saturday in low conditions. With the top pilots very tight on the points, the last task was an exciting finale for the championship with Colombian pilot Bernardo Medina Sastre (Gin Boomerang 11) taking the first place, followed in closely by Jeison Zeferino Brito (Ozone Enzo 3) who could thus secure his first place on the overall podium.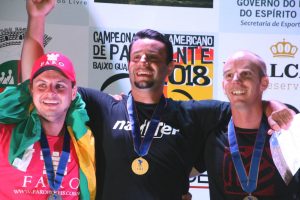 On his Facebook account, the Brazilian pilot was very grateful and happy for his gold medal: "It was a real pleasure to win a competition of such importance, an international competition with 20 well represented countries; and sharing podium with a friend and training mate is priceless, a double pleasure (…) Leandro Padua deserves to be champion as much as I do, we are 1st and 2nd together in head; it was also an honour to be on the podium with this Argentine monster, Michel Guillemot. Thanks to everyone who has always helped me, for sure I didn't get here alone".
The event was also a warm-up for the PWC competition starting this Saturday 14th in Baixo-Guandú.
Overall / Pan-American podium:
1 – Jeison Zeferino Brito (BRA)
2 – Leandro Henrique Padua (BRA)
3 – Michel Guillemot (ARG)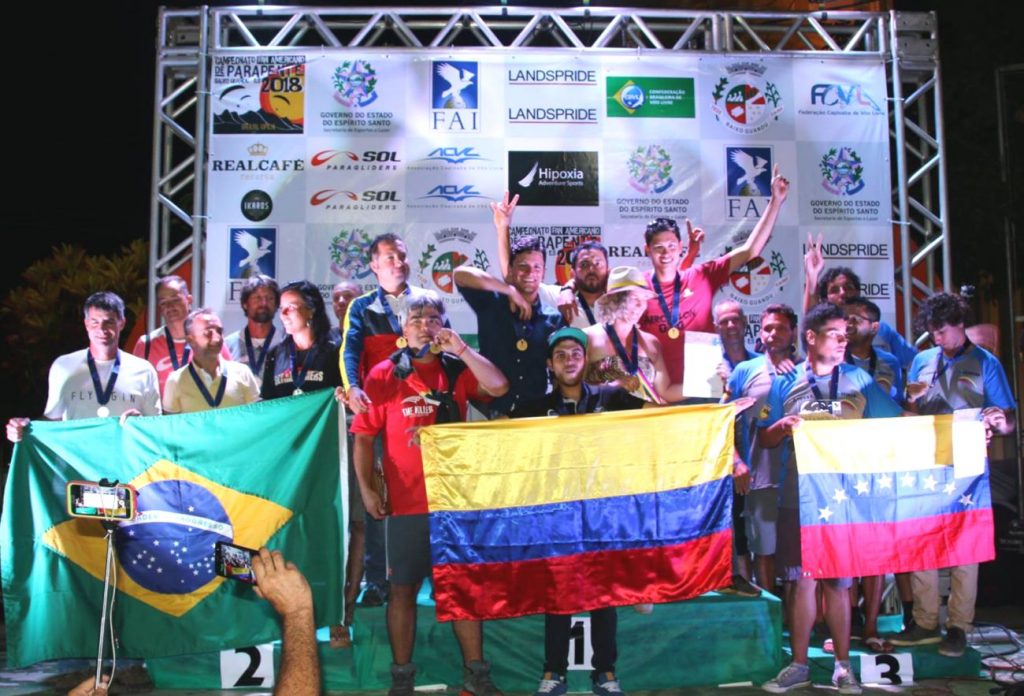 Teams:
1 – Colombia
2 – Brasil
3 – Venezuela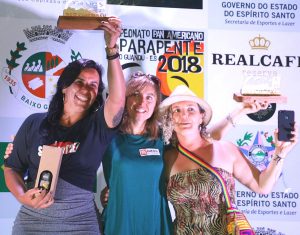 Women:
1 – Kladia Bulgakov (POL)
2 – (1st American) – Priscila Fevereiro (BRA)
3 – (2nd American) – Andrea Jaramillo (COL)
4 – (3rd American) – Shauin Kao (ARG)
Full results: http://hipoxia.com.br/panamericano2018/results
*Photos by Zenilson Rocha