The new EN A+ paraglider from the German manufacturer is presented as a wing of precise handling and "outstanding performance". The new model includes technical achievements from the development of their higher class wings, like the negative 3D panel shaping developed by UP designer Franta Pavlousek (for higher models, now in their A class) to ensure a clean leading edge even in accelerated flights with a considerable increase in performance.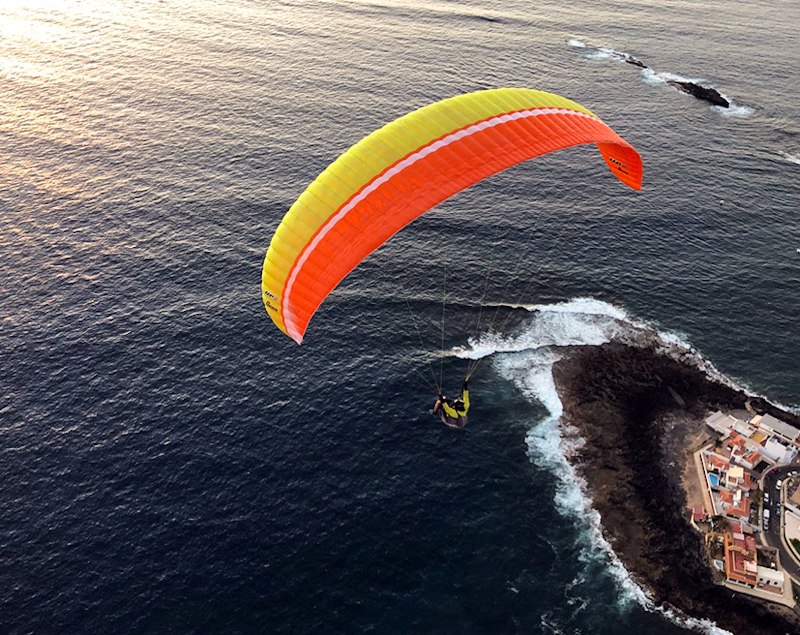 The Dena also incorporates 50 cells, an intelligent mix of the materials, sheathed main lines, non-sheathed gallery lines, Skytex Everlast from Porcher for the leading edge, 12 mm risers and new Snaplock brake handles, optimized rod length in the leading edge, shark nose, hidden seams on the mini-ribs, and reduced-resistance wingtips.
According to UP, the Dena is aimed at talented beginners immediately after completing their training or for experienced, safety-conscious pilots looking for the highest performance potential in the A-Class.
Check out the Dena in action:
The Dena is available in five sizes, XS-S-S/M-M-L. All but size XS already count with the EN A certification, and they come in three standard color variations for weights ranging from 55 to 130 kg.
UP has also announced that for their models Summit XC4, Trango X-Race, Meru and Guru they have decided not to replace them yet since they are still leaders in their class, but they've decided to equip them with the latest UP features for their "2020 Edition" with the new C-Handle and Snaplock brake levers.