U-Turn was present at the last Coupe Icare with a bunch of new products. Martin Berliner, U-Turn's rep at the brand's official stand showed us their latest novelties.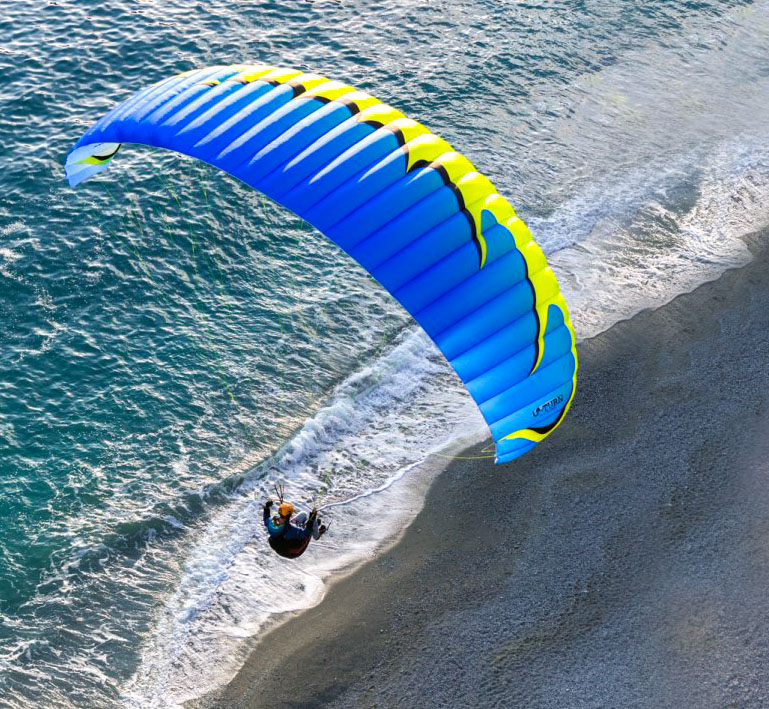 U-Turn presented two novelties in the paraglider range. On one hand, their new high EN B wing named Vision. It's a very dynamic model with a very good speed-glide ratio -in Martin's words- that was launched at the beginning of the summer season. The Vision was conceived for XC flying so it was designed with one of the longest aspect ratios (6 points) of the EN B segment. According to the brand, the Vision offers a great 11.6 point glide in EN B comfort.
On the other hand, the new MorpheusNG, an initiation to acro glider that allows tumblings. With an EN D certification, the Morpheus NG also has good capabilities for thermal flying. This glider will soon be available within the U-Turn range.
The brand also presented two new harnesses at the stand. Blackjack, conceived for acro flying, where they incorporated all the improvements of weight shift and back support stability. The Blackjack counts with an improved system of emergency launch and two containers. It is also U-Turn's first acro oriented harness, and Martin assures that ¨people love it¨. The Blackjack surely stands out with its eye-catching print patterns and very detailed construction, which we definitely expect from this acro centered brand.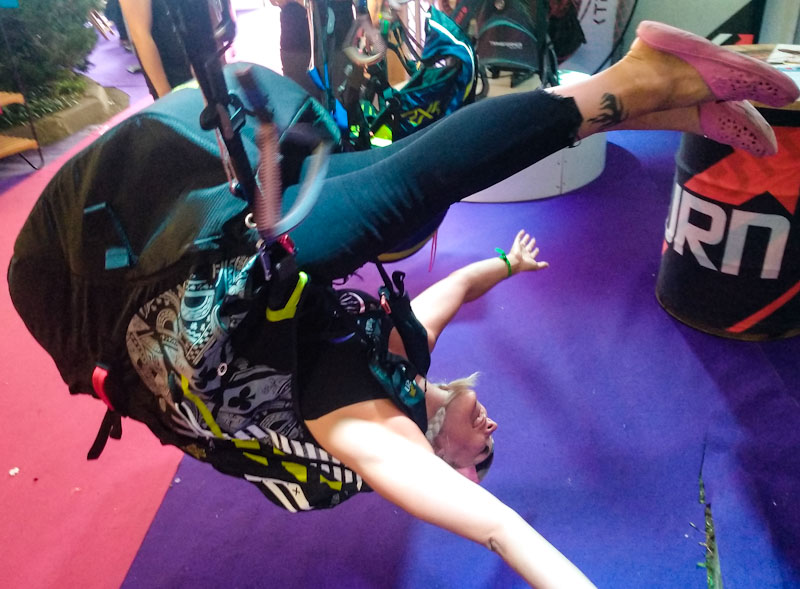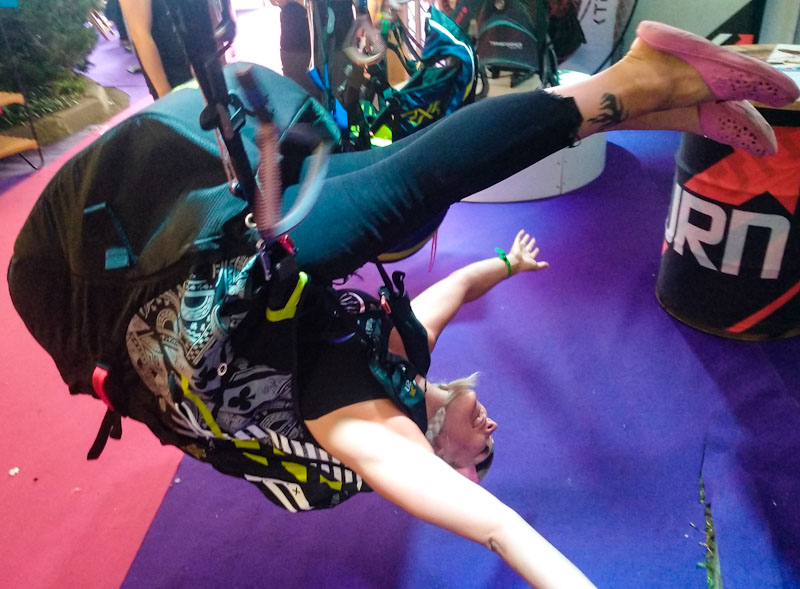 Martin also showed us their new school and training harness RX4 which also counts with all the "dynamic balancing" or crossed adjustable improvements developed by the brand. This very simple system permits the adjustment of the load in different positions, namely: active or neutral. The idea is to neutralize the amount of load in tune with the pilot's expertise, making the harness safer for newbies so they can't exaggerate the load. The RX4 is a very balanced harness that looks comfortable and robust, built with top of the line materials and is appropriate for all kinds of pilots, not just initial ones.
Last but not least, we were able to check out U-Turn's latest paramotor, the Transformer. This unit can be transformed from electric to fuel and vice-versa in a few minutes. How do they do it? Easy, the same frame is used to attach the fuel engine – which in this case we see is a Moster by Vitorazi – or you can retrieve it and attach the electric one to it. Transformed in electric, the paramotor has a maximum autonomy of 1 hour in flight, or 22 minutes of continuous climb with A and B wings and the maximum battery system, explains Martin.
*See U-Turn's full catalog here.
+Info: http://www.u-turn.de/