At the Gin stand in the Coupe Icare we talked to Yeray González, who showed us the prototype of the new version of the pod harness by the Korean brand, the Genie Lite 3.
The main new feature this harness shows is its new material, which is rip-stop like in previous versions, but it is also completely waterproof and anti scratch, and it has shown better results in the tearing test, being a 30 per cent lighter than the material used up to now.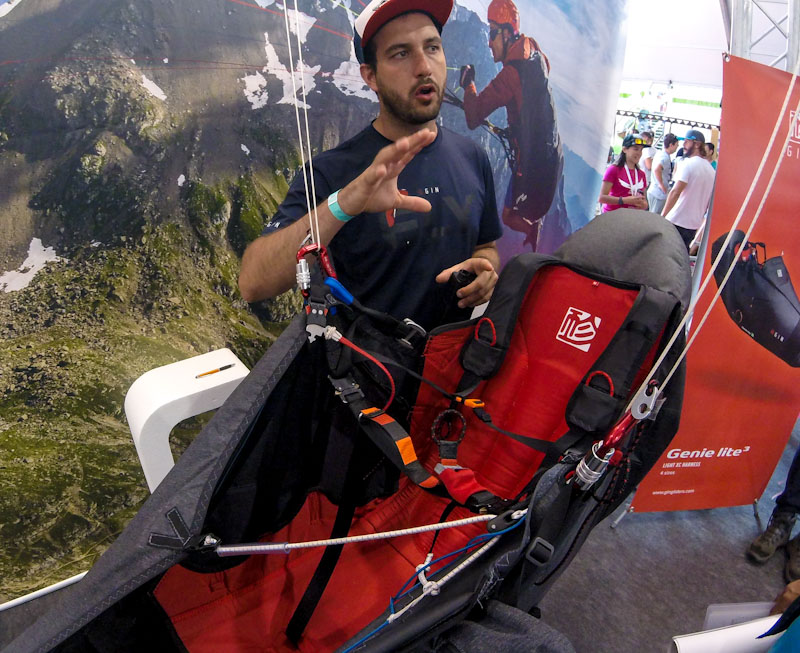 Besides having this new material, which Gin introduced with the Verso harness recently released, the full 3D design makes it possible for the new Genie Lite 3 to have a renewed internal structure, to better adapt to the pilot's shape, giving very clean lines as a result.
Yeray also told us that the Genie Lite 3 is significantly more stable than its predecessor, allowing it to fly with gliders that are more or less "nervous" while keeping its stability only by shortening or lengthening the ventral strap.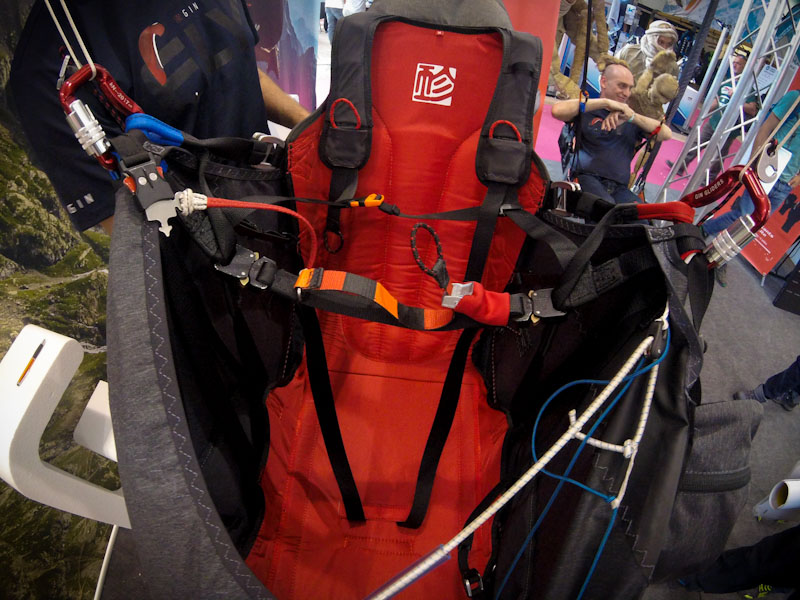 Another characteristic of the Genie Lite 3 highlighted by Yeray is that it allows the pilot to comfortably play in a thermal, because once inside the harness will stay in the right position, without a tendency to leave the turn.
The Genie Lite 3 counts with back protections made in koroyd. At Gin they are still considering different options to incorporate the reserve container. The Korean manufacturer expect to have this harness in the market at the end of October 2019.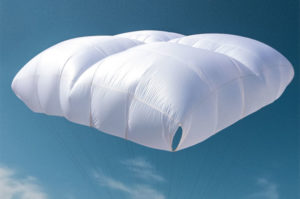 Gin also introduced their new reserve parachute Yeti UL, a new concept of "flat reserve" developed by the brand, which uses anti- bulge technology in the ribs for a nearly flat outer layer, which increases the projected area in 30%, decreasing the sink rate. It is the lightest and most compact reserve made by Gin, with only 0.99 kg for the M size, which weight range goes up to 100 kg.